Sideline Instant Replay: What to look for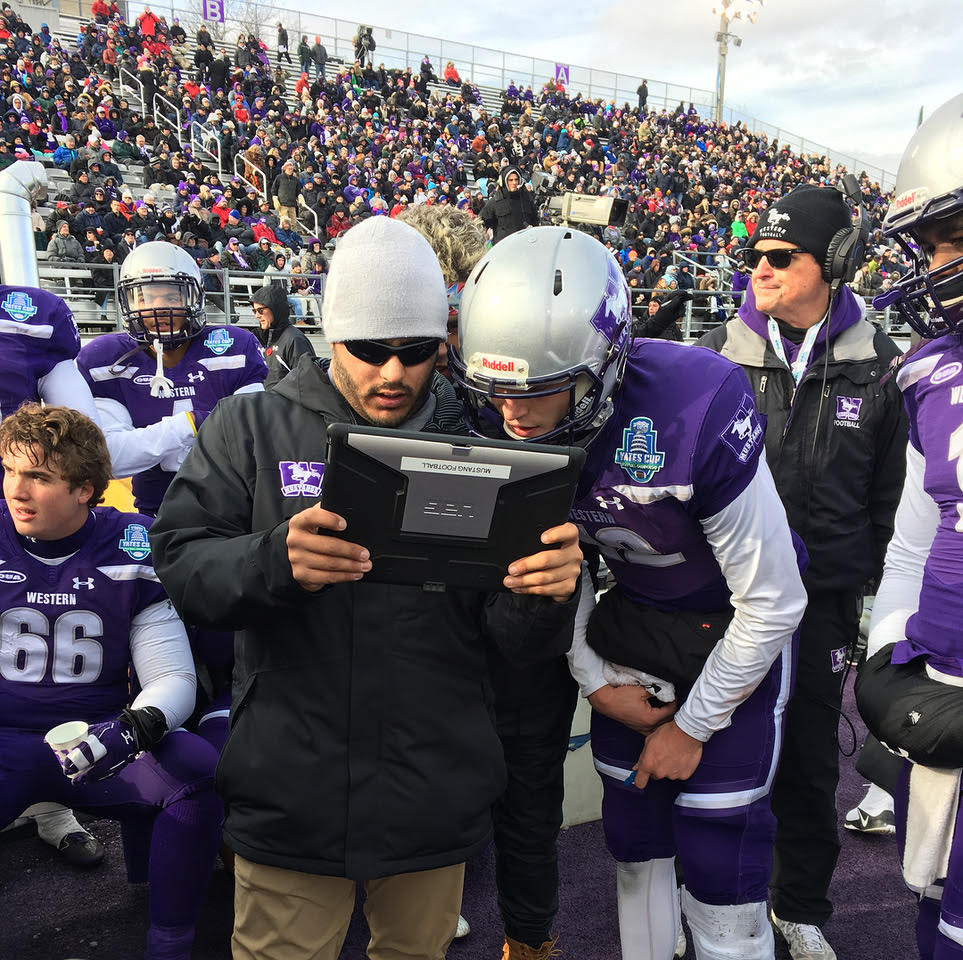 Next time you turn on a football game, take a look at the sidelines. You will see coaches and players alike reviewing film on tablets. This in-game film review is revolutionizing how a game is coached and played. Already popular in professional leagues, it's little wonder why this technological advancement has made its way into amateur sports.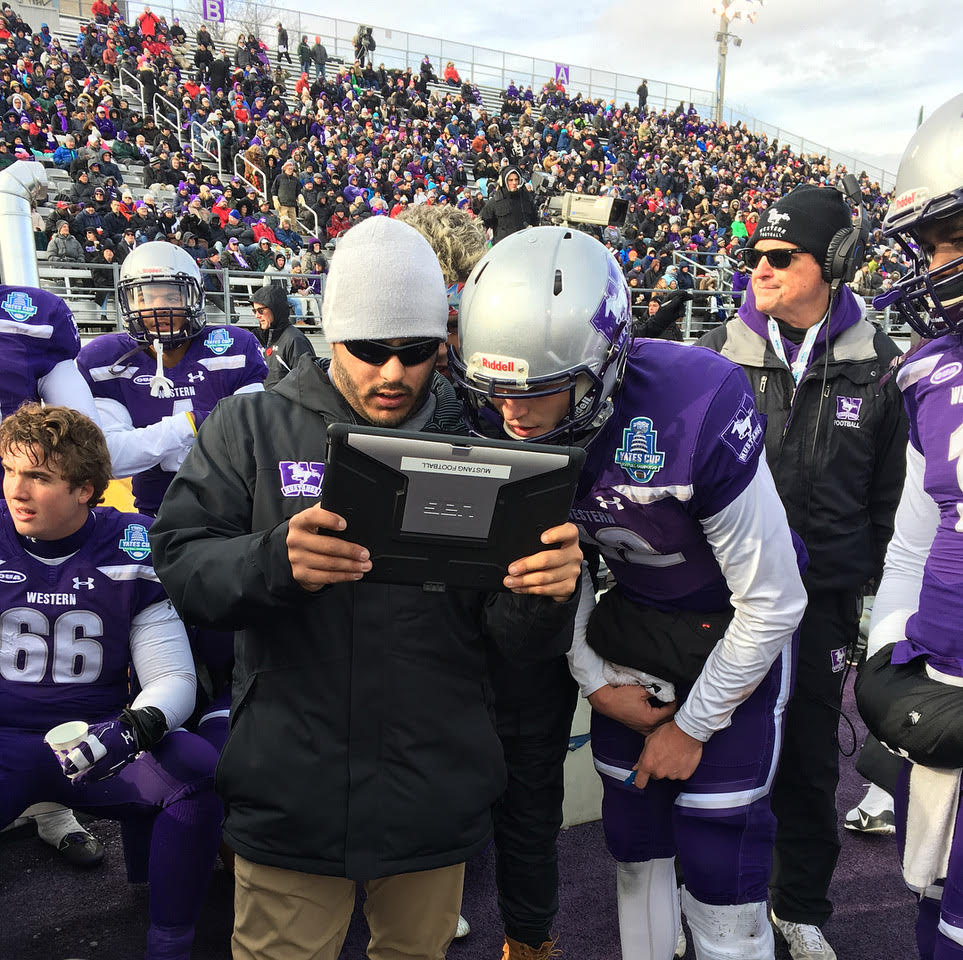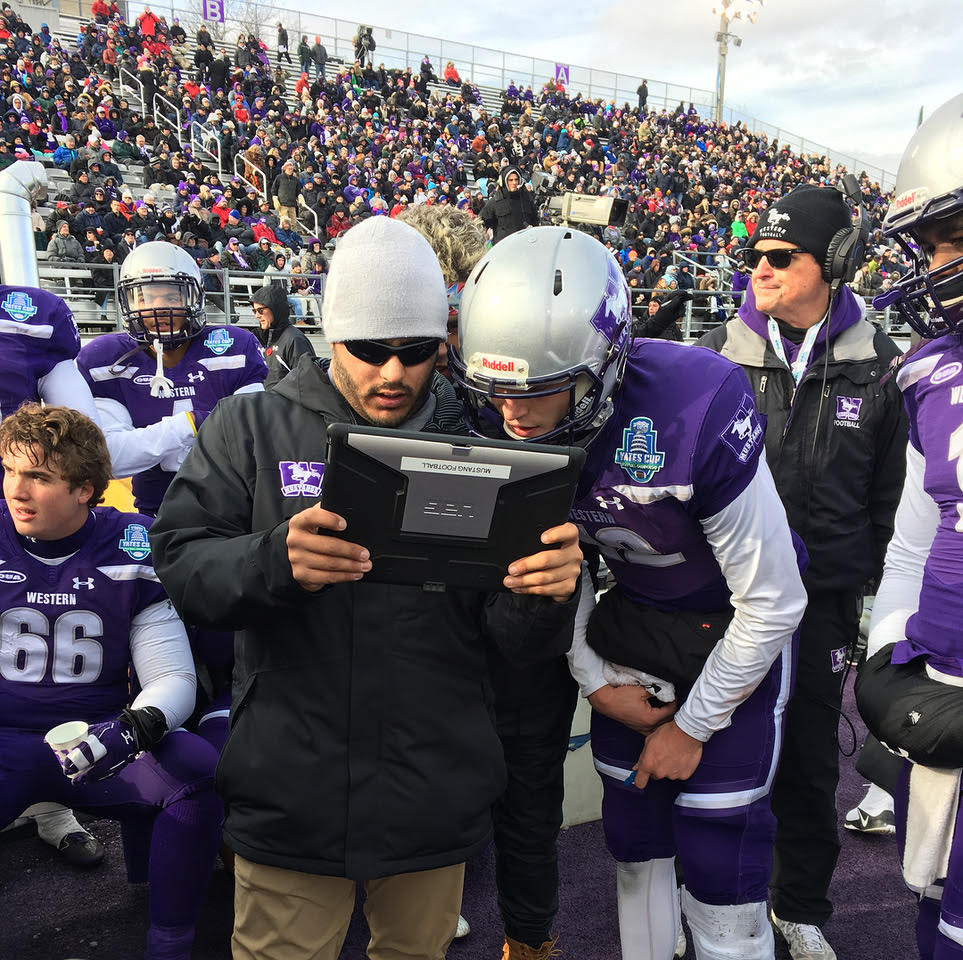 Let's face it, technology is now dominating competitive sports. While instant replay and film are nothing new, instant replay systems on sidelines are becoming increasingly more common.  I get a lot of questions about sideline systems from coaches over the years.  Over the last 3-4 years I've seen plenty of different ones in use.  Some of them have been good, and some have not met the needs of the programs I've seen pour money in to them.  Then, after 3-4 games, the coaches stop using that system.
I've always been intrigued by new technology in athletics!  I came across GameStrat and tested it out, and really like what they have to offer coaches.
If you're looking to gain a competitive edge for you and your players, GameStrat is a sideline replay system you should take a look at. Here are six reasons why it's a cut above the rest.
It's the Most Reliable System
Some instant replay systems have the misfortune of constantly disconnecting from the host server. Others are plagued with problems of missing video clips. GameStrat doesn't face either of those problems. Unlike the competition, GameStrat maintains a constant and reliable network connection between the connected devices and the router. It also saves every clip recorded, so you won't miss any of the action.
It's All About Speed
When it comes to network speed, GameStrat is the fastest among its competitors. From the press box to the sidelines, regardless of video length, all connected devices will receive the video in under two seconds. Other systems have much slower receiving times, making GameStrat's software superior to the rest. Any delay could be crucial during a game, so why not go with the fastest?
It's a Quick Setup
First-time users can set up GameStrat in under ten minutes. It takes only one person to set up, making it the simplest instant replay system setup on the market.Once the router is plugged in, face it to the sideline and open the app on all devices. If you're running a two-angle system, you need an additional router, but it still only requires one person to set up and operate. Both the sideline and end zone angles are simultaneously controlled from that single operator.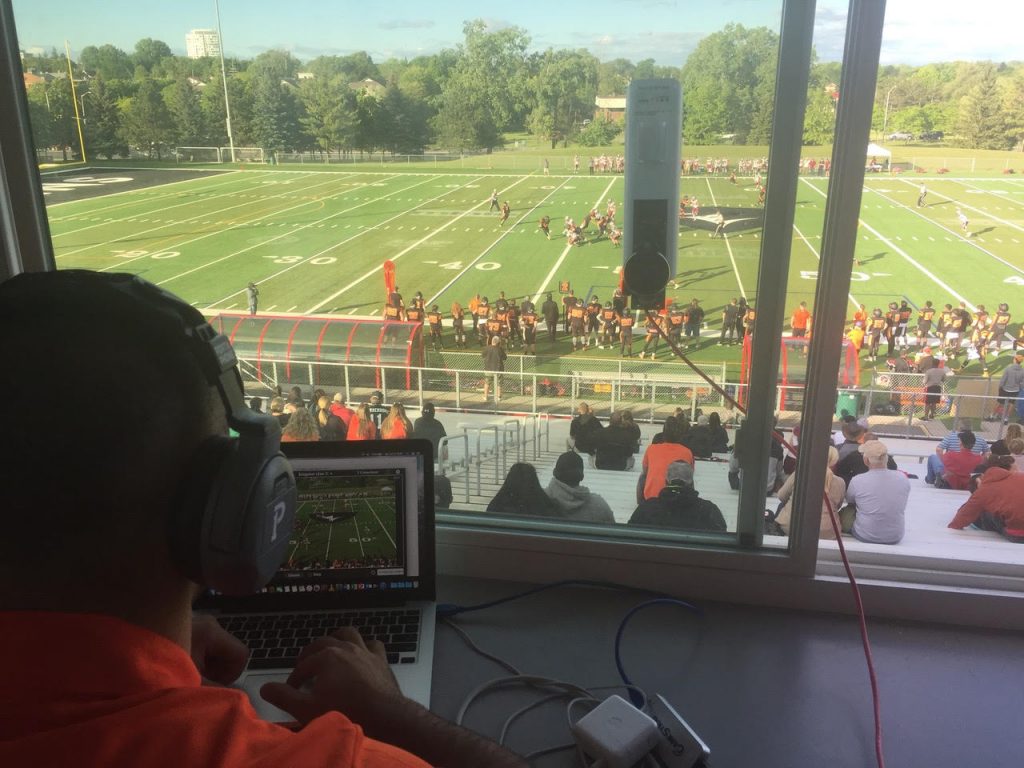 The Interface and Usability are User Friendly
Even if you aren't technologically savvy, GameStrat has a clean and easy-to-use interface. While the idea of searching for a specific clip in the middle of the game may sound difficult, GameStrat has the most tagging options available to make searching for a video quick and easy. Filmers can input the quarter, series number, down and distance, yard line, hash mark, type of play, result of the play, and gain or loss on the play. You can also choose which tags to use since tags can be turned off and on. With GameStrat's automated predictive tagging, it has never been easier to tag a clip. The system automatically calculates yardage while still allowing for manual changes. On the sideline, you can then filter through tags to find exactly what you're looking for while flagging and favoriting videos for a quick recall.
Game Film is Saved Offline and has Export Capabilities
Once the final whistle blows, you can pull up the game in its entirety and watch the videos even without Internet access. There is no longer a need to wait for the game film to be uploaded online. GameStrat videos are also compatible with post-game systems like Hudl or Krossover. GameStrat's tags export and match perfectly, which means you don't have to spend more time manually inputting data.
There's 24/7 Support
If you are ever stuck, no matter the time, GameStrat has a 24/7 customer support system in place. Even if it is a simple question or a technical issue, a GameStrat employee is always available to walk you through it and get you back in the game.
Sideline instant replay systems are changing the game. With the ability to review plays, these systems provide coaches the opportunity to adjust their play-calling and provide teachable moments to players. With its industry-leading speed, reliability, and easy-to-use interface, GameStrat is one sideline instant replay system that shouldn't be overlooked.
Follow GameStrat via multiple social media avenues: