One Coach Developed 10 Future Head Coaches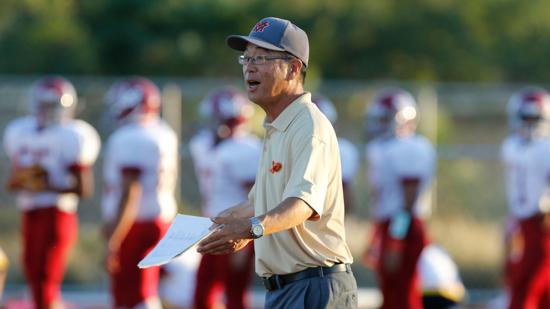 There are only two coaches actively coaching in San Diego with more than 200 wins:  Ron Hamamoto (Monte Vista) with 226, and Rob Gilster (Valley Center) with 223.  Coach Hamamoto is the winningest active Head Coach in San Diego, leading Gilster by just 3 games.
He started his career at Long Beach Jordan, at 22 years of age.  He was the JV OC/QB, but all assisted at the Varsity level.  After three years, he became the Offensive Coordinator/QB coach at Servite High School, where he was for one year.  
Hamamoto started his Head Coaching career at the ripe age of 26 years old, at University of San Diego High School in 1985.  (It is now called Cathedral Catholic.)  In eleven seasons at the helm, he led them to ten playoff appearances, and a Division 3 CIF Championship in 1994.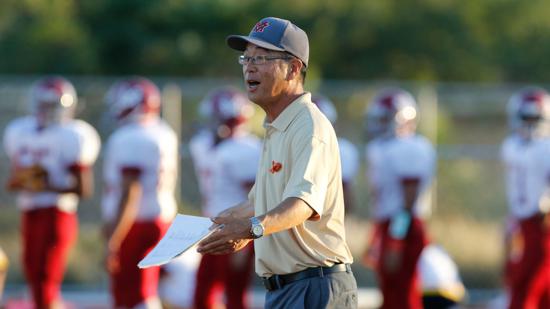 Two years later he left to take over the reins at Rancho Bernardo, a school in the upper class suburbs of San Diego.  There, he led the Broncos to the post season eight times in eleven tries.  Hamamoto reopened Lincoln High in 2007, becoming the Athletic Director and Head Football Coach; the Hornets would find themselves fighting in the playoffs in all four seasons at the helm.  Starting to get the picture?  Hamamoto wins!
He became the Head Coach at Monte Vista High in 2012.  They had won just 16 games in the previous 7 seasons.  They've won more than double that, 36, in his first 6 years, having their best record and winning a CIF Championship last season.  And oh yes, they've made the playoffs all six years!
33 seasons as a Head Coach; 29 trips to the playoffs!
What I think is even more impressive than his success getting his teams to the playoffs is the fact that his coaching tree is responsible for TEN current or former head coaches.
Not many coaches out there can claim 10 Head Coaches in their tree.  
The Assistant Coaches on his staff who went on to become Head Coaches: 
Sean Doyle, Cathedral Catholic
Jerry Ralph, St. Augustine, Hoover and El Camino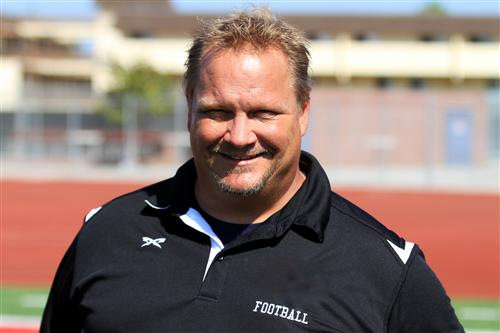 Tom Hammond, Rancho Buena Vista and Scripps Ranch
Kevin Reaume, La Jolla Country Day
Mike Hastings, Pt. Loma
Mike David, Marian Catholic (now Mater Dei Catholic (San Diego)
Matt White, Marian Catholic (now Mater Dei Catholic (San Diego)
Brad Elrod, Rancho Bernardo
Manny Diaz, Clairemont
David Dunn, Lincoln
"I didn't really ever focus on building up head coaches, per se.  I was always open to talking xs and os with people. I was always open to somebody who wanted to learn. When people saw me get on the board and talk, or draw plays, I think they saw that I was having fun.  Maybe they thought, this is a pretty good life, he's getting paid for doing this!" Hamamoto explained.  
Coach Hamamoto will turn 61 this coming season.  When will he hang it up?  "I don't know, I really don't.  I'm still having fun." And still developing winning football teams, his 2017 squad won a CIF Section Championship!  
And still developing coaches. 
Who will be the next branch to take over their own program?
Chris Fore has his Masters degree in Athletic Administration, is a Certified Athletic Administrator and serves as an Adjunct Professor in the M.S. Physical Education –  Sports Management program at Azusa Pacific University. He serves as the President of the California Coaches Association.  He runs Eight Laces Consulting where he specializes in helping coaches nationwide in their job search process.  Fore was named to the Hudl Top 100 in 2017, and the Top 5 Best High School Football Coaches to follow on Twitter by MaxPreps in 2016.  Follow him!