Don't Put Your Hands on a Kid, EVER!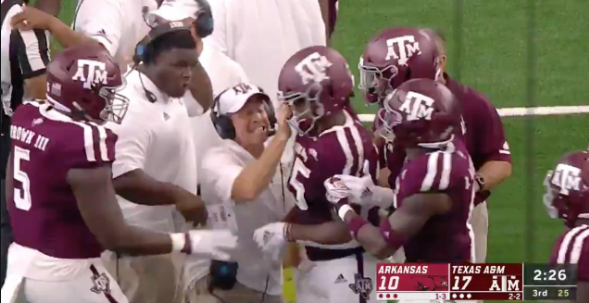 Earlier this week a video of a Head Football Coach who also serves as an Athletic Director went viral.  He angrily pushed a player after a running start of about 10 yards.  He blindsided the player from behind with a two hand shove to the upper back.  It was so hard that you can see the boys head whip backwards, then forward.
I made some comments about this on Twitter, and was surprised to see some coaches come to his defense.
For some reason, some coaches thought that because the player is his own son, it was okay to do.


I disagree.
I really don't think it matters if that player is your own flesh and blood.  You need to treat him like a player.  Like a minor. Like a student-athlete on your team. No different.  You're not allowed to put your hands on any student-athlete out of anger, why would it be okay just because that's your kid?
Let's talk about how to handle yourself is a player approaches you aggressively, or cusses at you, or denies your instruction, or if you feel the need to break up a fight.
A coach should never, ever put hands on a student-athlete, period.
There comes a time in every coach's career when you may feel the need to defend yourself or you think that putting hands on a student is the only way to separate a fight. One of the things you need to keep in mind, especially in today's age, is that every single person has access to a CNN news story right there in their pocket period. It's called a cell phone.
Coaches need to make sure to be careful when they feel the need to put their hands on a student, even if you know that student very well.  Even if you have a great relationship with that student and or their family.  When it gets out on social media, and onto news outlets across the country, they do not know the entire story. All they're seeing is a very short piece of video that does not explain the entire story.
So coaches need to be very careful.
I once had a student run at me, get right in my face.  In fact, his face mask hit my nose, that's how close we were. This was after I took a few steps back.  I then took another few steps backwards, and he stepped towards me again.  So finally I reached out and grabbed him by the shoulder pads right at his sternum area.  I loudly yelled his name.  He snapped out of it.
Immediately after the game, his mother made him apologize to me for getting in my face and for yelling at me. She had witnessed it from the stands.  He sobbed after the game for his actions.  We were very close.  He was one of my captains.  In fact, I had given him a ride home just two nights before this after waiting for him mom for quite a while after practice.   All that I did was stop his forward progress towards me, his forward motion towards me. Reaching out and grabbing those shoulder pads where I did, and then just held him for probably two or three seconds as I tried to calm him down.
However, in 2019, me reaching out to defend myself and calm that young man down by grabbing his shoulder pads may look very bad on film. When that's all they see, the news outlets will cut out him stepping to me.  You won't see him sprinting at me from 40 yards away.  They will cut out his face mask hitting my face. So you must be very careful.
When Jimbo Fisher grabbed that player by the mask to get his attention last season, it looked very bad.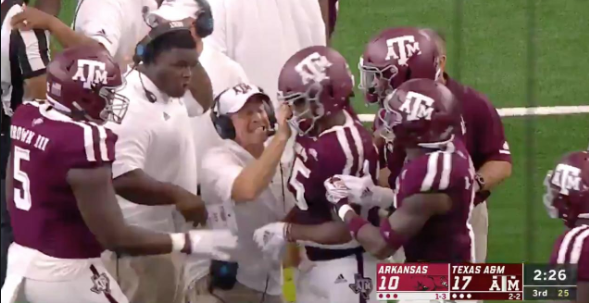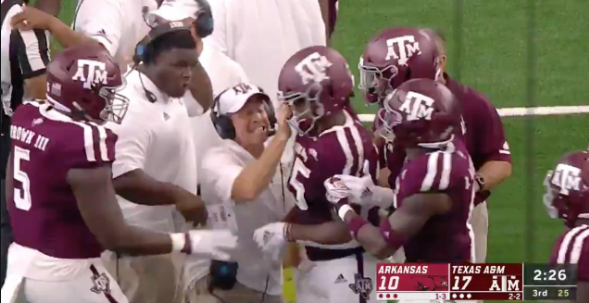 Why we can never put her hands on a student, out of anger, frustration, or concern for a situation. Even grabbing two students instead of fighting. If you grab one and pull him away, yank that player away from the situation, it can look very bad on film.  You've got to be careful. 
So what I suggest is that you use your body in such a way to be a shield for one of the players in a fight period. You step into the middle of that situation, keep yourself protected. Try to separate the students that way. If you teach and train your staff, how to use proximity with their bodies, you can stay away from really bad situations where you are putting you or your staff in harm's way.  It's just not good.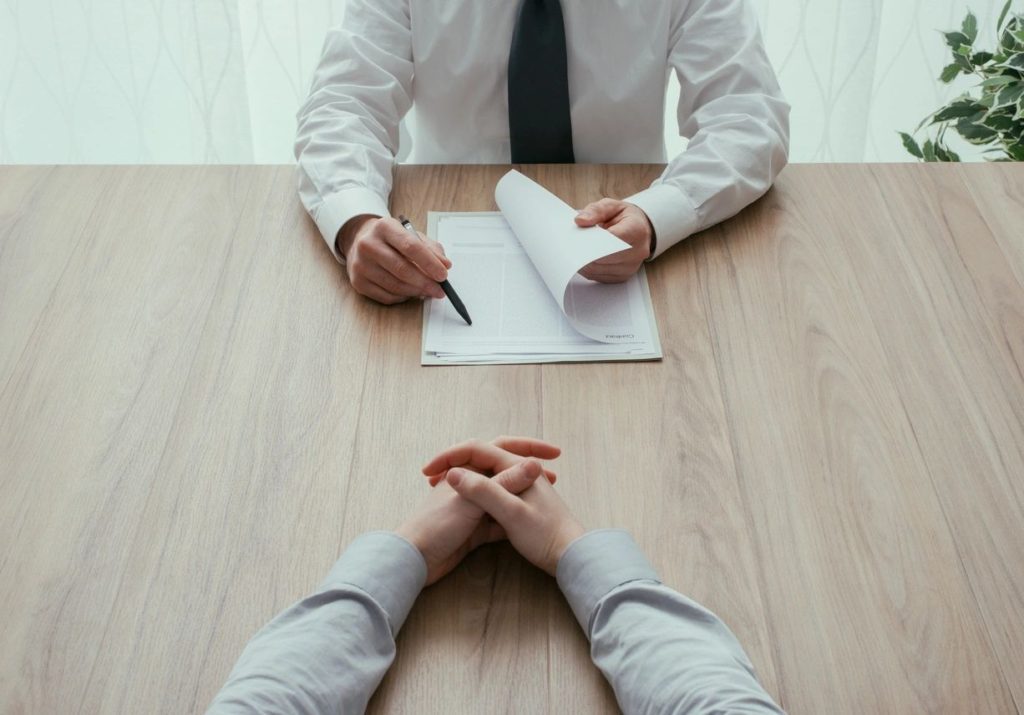 Chris Fore has his Masters degree in Athletic Administration, is a Certified Athletic Administrator and serves as an Adjunct Professor in the M.S. Physical Education –  Sports Management program at Azusa Pacific University. He serves as the President of the California Coaches Association.  Fore also runs Eight Laces Consulting which specializes in helping coaches nationwide in their job search process.  Fore has been named to the Hudl Top 100 Coaches, and the Top 5 Best High School Football Coaches to follow on Twitter by MaxPreps.  Follow him!