Stopwatch Special Teams vs. Hour Glass Special Teams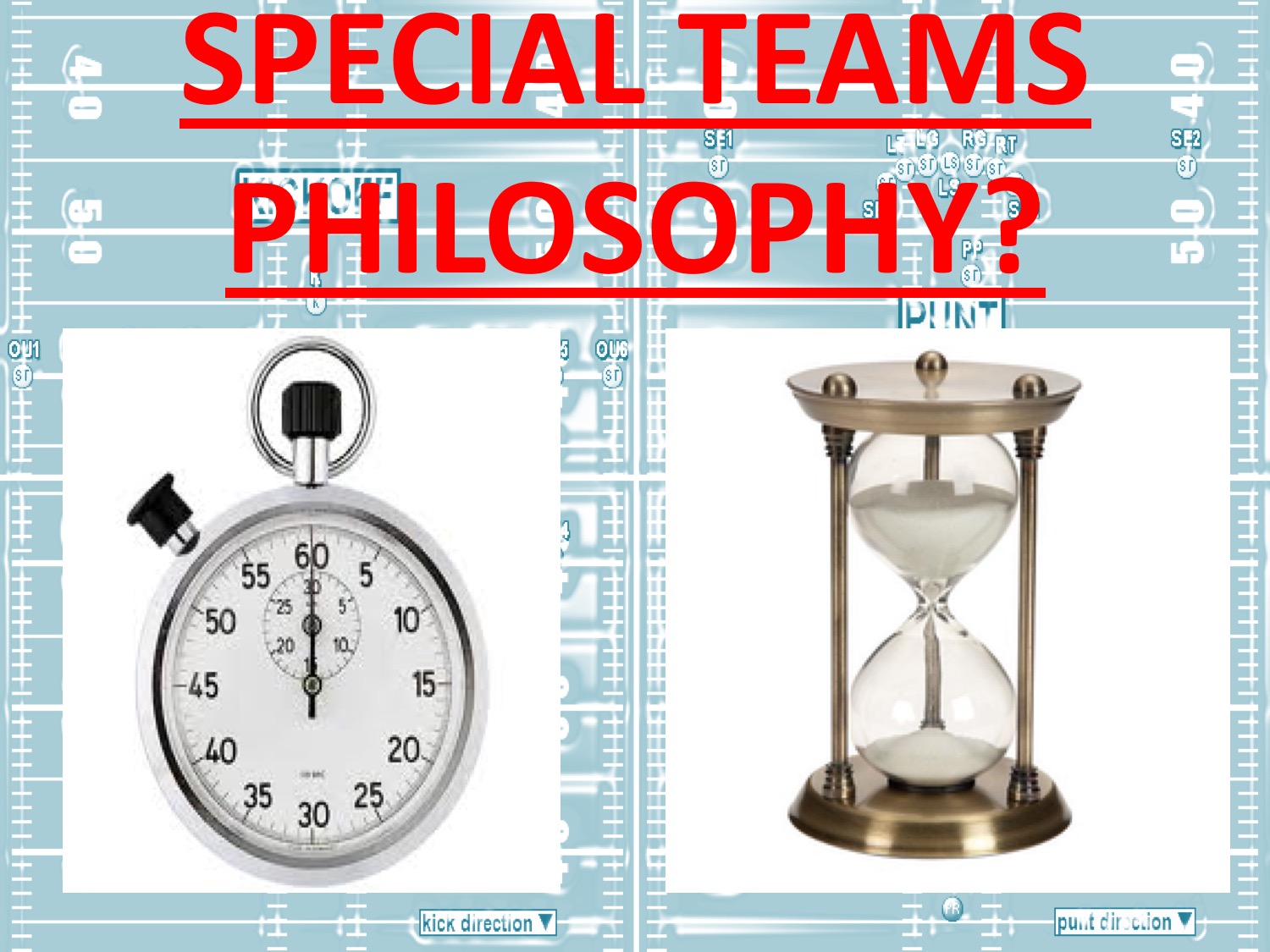 I love special teams!!
I've been a Special Teams Coordinator for sixteen of the eighteen years I've coached.  This includes the eight years I was a Head Coach, and the 2017 season at the Junior College level.  I have studied special teams for a few decades now, and the most important thing I've taken away is that you've got to determine two major things in order to shape your special teams philosophy.
The best special teams units figure out these two things, and then build upon the foundation that these two answers steer them towards.
These two keys for your special teams are time and personnel.  This article is about time.  Your program must make a choice about the time spent with special teams: you're either a stopwatch special teams program or an hourglass special teams program.
"Stopwatch Special Teams"
Is your program going to use a stopwatch or an hourglass to determine the amount of time you're putting in to special teams?
The Head Coach must determine this, and then teach his staff by creating a practice schedule that effectively carries out his vision.
The "stop watch special teams" means that you get in and out as quickly as you can.  A coach clicks that button on the stop watch, the special teams coordinator must move as quickly as possible to get his job done.  Usually in this scenario, the head coach and his assistants are off to the side, just watching the special teams coordinator fumble through managing twenty two players.  He is coaching his tail off with little support.
We all knows what happens next.  The kickoff team allows a big 65 yard kick return, and the Head Coach chews in to the Special Teams Coordinator.  The Head Coach really only cares about Special Teams on game night in the stopwatch special teams model.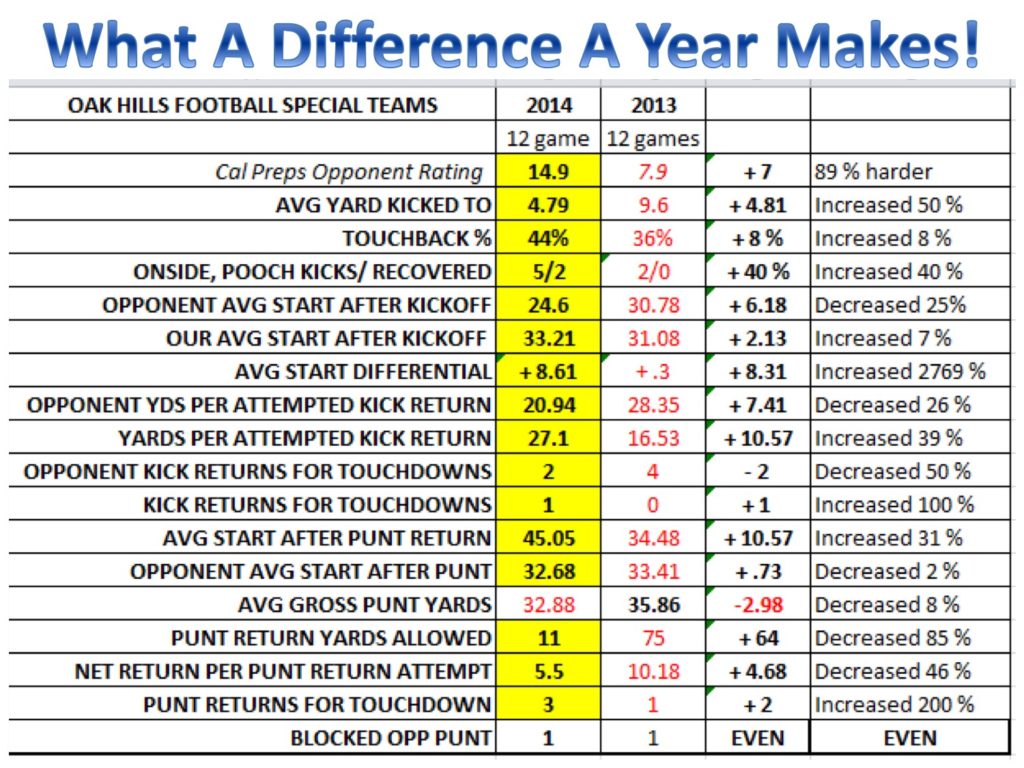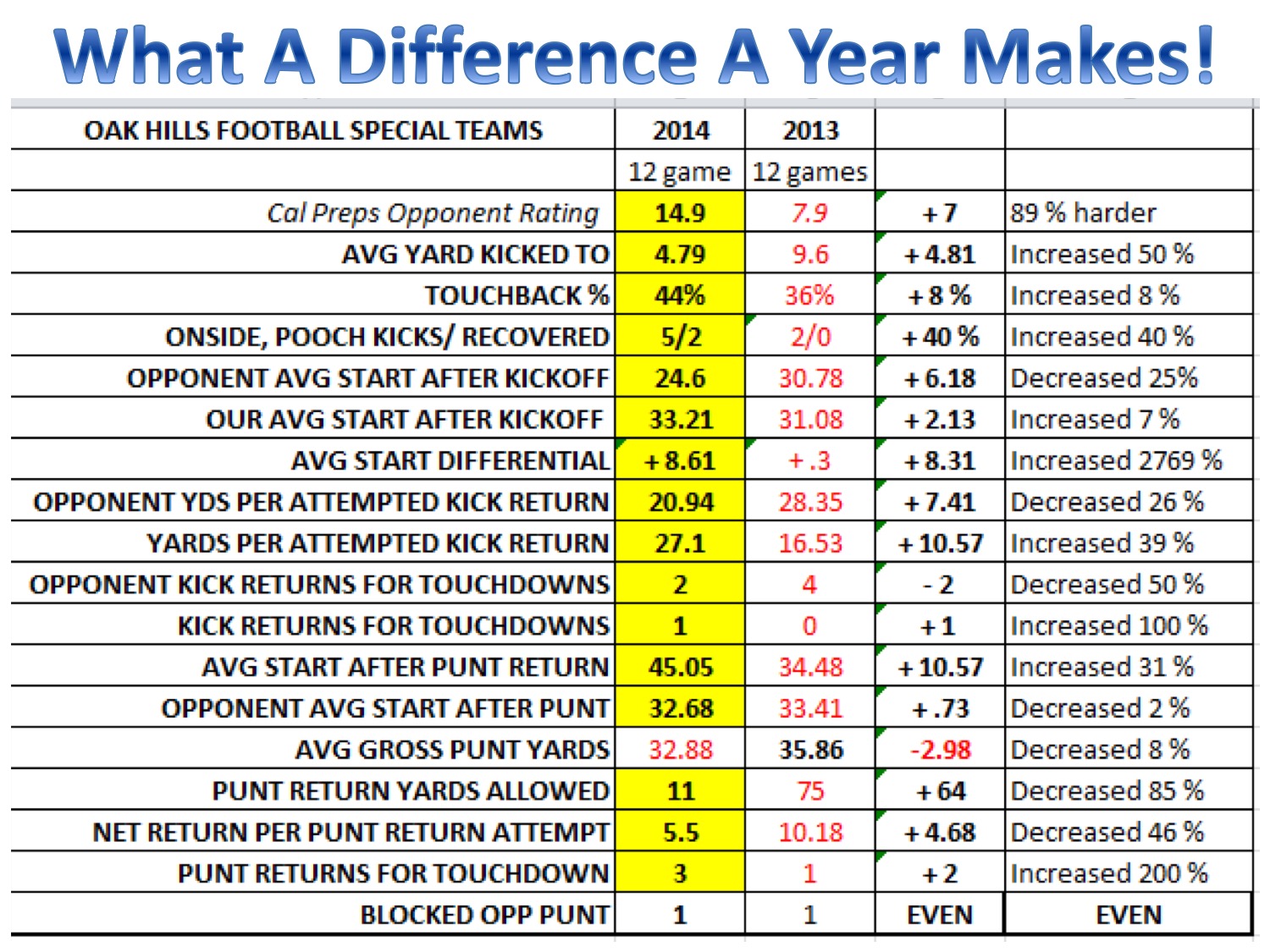 "Hourglass Special Teams"
If your program uses the hourglass to time their special teams periods, your program will get the most out of their time as possible. 
As opposed to the stopwatch method when you get in and out of the special teams teaching as fast as possible, the hourglass special teams program will set a time, let's say twenty minutes, and just let that time run down as they work hard to get everything in.
From my experience, not only in the programs I've coached in, but also in the programs I've visited, the hourglass special teams programs get as many coaches involved as possible.  I was once at a December playoff practice with California coaching legend Harry Welch.  At one time about ten years ago, California had just three state champions: large schools, middle schools and small schools.  Coach Welch is the only coach in California to win three state championships, and he did it at all three different levels, a very impressive feat.
Watching his special teams practice tell you a lot about why his teams had so much success.  Coach Welch, as the Head Coach, worked harder during the special teams periods than anyone.  No doubt about it, they used the hourglass method, not the stopwatch!  Every coach on the staff was diligently working with their athletes, demanding perfection.  I watched them practice PATs for about twenty minutes.  Not too many programs do this in December.
Chris Fore has his Masters degree in Athletic Administration, is a Certified Athletic Administrator and serves as an Adjunct Professor in the M.S. Physical Education –  Sports Management program at Azusa Pacific University. He was recently appointed as the President of the California Coaches Association.  He runs Eight Laces Consulting where he specializes in helping coaches nationwide in their job search process.  Fore was named to the Hudl Top 100 in 2017, and the Top 5 Best High School Football Coaches to follow on Twitter by MaxPreps in 2016.  Follow him!