Detroit Lions Coach Concerned About Lack Of Playing Time For Star Duo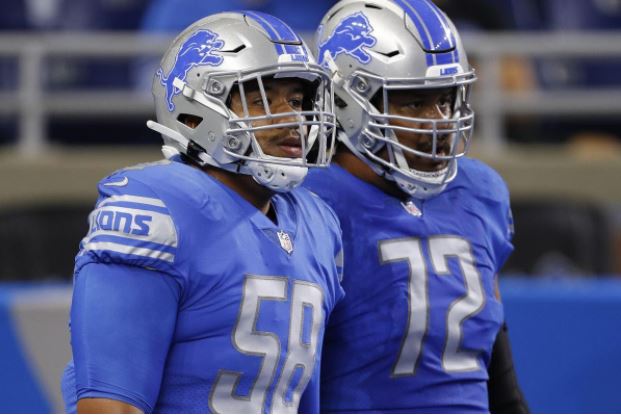 Detroit Lions head coach Dan Campbell has admitted concern over his starting running back and tight end not getting enough reps with the preseason winding down. The first-year coach was given a bit of a sample size of what his new team could look like during competition over the course of a few preseason games but was understandably worried about D'Andre Swift and T.J. Hockenson missed the preseason action because of injury problems.
Swift is recovering from a groin injury while Hockenson has had to deal with a bad shoulder. Both of the players are hopeful of competing in Week 1, however, the Lions will kick their campaign off with a game against the San Francisco 49ers and the NFL odds for week 1 wouldn't dare advertise them as favorites.
The team will be playing host to the aforementioned opposition on September 12 and, the way Campbell sees it, two of the best players on the team's roster will not be going into the opener at full strength.
"The ones that concern me a little bit are the ones who haven't got much practice, you know. Swift concerns me a little bit, just with getting his wind back and being able to take a load, how much can he, where he's at," he said last week, per ESPN. "He'll be out here today too. He'll be more involved than he's been, but those are the ones, to be honest with you. But it's always a challenge, yes."
Swift hasn't been going full speed in camp as the training staff are keeping a watchful eye, given that he's supposed to play a bigger role on the team in his second year. He described the injury as "frustrating" when he spoke to the media last Thursday but the Lions are being careful with him and he does appreciate it.
"That just shows me that they understand what's going on, just taking the time off to make sure I'm right so I can be able to produce and be consistent when I'm out here," he said.
The player could potentially become Detroit's first 1,000-yard rusher since 2013 and bring an end to the NFL's longest drought in that regard. 
Hockenson, meanwhile, has been bothered by an AC joint injury that was originally branded minor on the back of a Pro Bowl season. The player, though, isn't worried about missing preseason, nor is he concerned with the injury as he's "competing every day like it's a game rep" during practice.
"I'll be out there Week 1, so I'm not worried about it," he vowed last Monday.
The coach isn't as concerned with Hockenson's lack of action as he is about Smith's as the former was more active in the beginning. If he could form a good on-field relationship with new quarterback Jared Goff, there could be some hope for Detroit.
"Yeah, I mean it is a little tricky, and I do worry about it a little bit, but, I will say this. Here's the good news — Hockenson doesn't worry me as much because he really got a good almost two weeks of training camp. So, he has a good base under him, you know," Campbell explained.
"I think he can get to where we need him to get to relatively quickly. Especially once he comes off of this AC and we get him back next week. He'll do a little bit today, you know, but we get him back next week and really load him up. And then they'll have that three days off and then we'll get ready for San Francisco. So, I think he'll be OK, you know."
The Lions rounded off their last preseason fixture with a loss, falling 27-17 to the Indianapolis Colts on Friday night. The team is 0-3 ahead of the upcoming NFL term but they did sit many of their starters, giving the reserves a go. 
The reserves put some good stuff on display in the early going, jumping out ahead. However, they could not maintain their early form and fell way short in the fourth quarter as the Colts took charge.
The losing effort was still the best performance Campbell's men put together all preseason and the game wasn't tied until the final period when Deon Jackson scored a three-yard touchdown grab that was followed by a two-point conversion. Detroit lost the lead in the fourth and would find themselves outscored 18-0 to finish the game.
The Lions also had a player go off injured on the night, which is the last thing anyone wanted to see. Tackle Dan Skipper was rolled up during the second quarter of the contest and was carted off the field after sustaining what appeared to be a lower leg injury. Backup quarterback Tim Boyle also suffered an injury, leaving the game after just two series and looked like he was wearing a brace on his throwing hand on the sideline. It was later revealed he injured his thumb and it's quite likely he will miss time.