3 Ways To Make Your Football Staff Meetings Better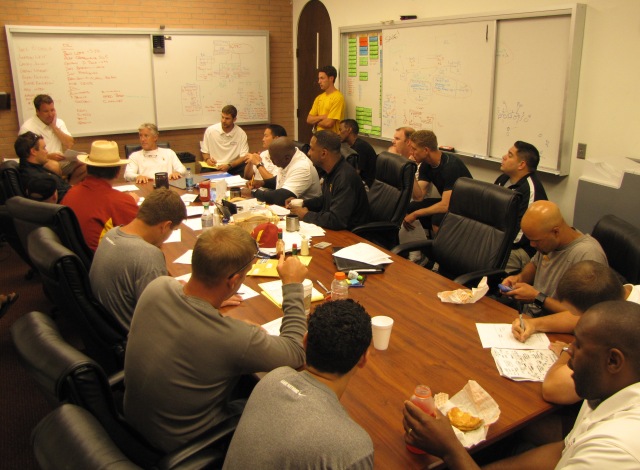 Let's face it: if you've coached for any time at all, you've probably sat in a staff meeting on the weekend that consisted of a whole lot of wasted time.  And sometimes that is a great thing.  And sometimes that is an awful thing!
It's a great thing when staff bonding is happening, when there are a lot of laughs and just great chemistry in the room.  I've been on staffs where we would get together, and before you knew it an hour had passed and nobody hardly knew it, especially after a win.  
It's an awful thing when you want to, and or need to get home to tend to other matters with your family or job.  Sometimes staff meetings can take forever, with nothing getting done.
Come prepared
With Hudl today, many staffs are doing work on their own at home, and then coming together with their own notes.  This is a good idea, but can also be negative for your program if coaches aren't doing a very good job on their own.  
Productive staff meetings can be held in a much shorter time if coaches come prepared with notes about whatever needs to be covered.  We all know that one coach who comes to the meeting with nothing prepared, and brags that "it's all up here."  In other words, he didn't watch a lick of film!
The Head Coach should create a scouting list of what each coach is responsible for.  Break this down by position.  For instance the defensive backs coach can chart the area passes went to, the top routes to defend and a personnel report on the receivers.  The defensive line coach can breakdown formations, their favorite runs and a personnel report on the offensive linemen.  
Come with a plan
Develop your plan of attack for the upcoming week by preparing your scouting report, and developing your plan.  I have found that many coaches know how to watch film, but then lack the understanding of what to do with that film, and that knowledge.  
Coming to the staff meeting with a plan will help to get the discussion going, and will help the staff to put together the game plan.  This will take some of the guessing out of things, and will erase wasted time of "what should we do this week?"
Come to the meeting with an idea of the game plan you think will work.  What are the strengths and weaknesses of your team's offense against this team's defense, etc.?  The Head Coach should put together a simple order of operations for how your staff prepares a game plan, a checklist so to speak.  This will help everyone to have a laser focus, be detailed, and save time. 
Come with practice plans, ideas, scripts
In education teachers use the phrase data drives instruction.  Data, test results, should drive instruction, what you do and how you deliver information to the class on a daily basis.  The same is true of football, but I think that many coaches can overlook this important step of preparation.  So many teams, mine included the first four to five years of being a head coach, just followed a cookie cutter practice script that we inherited from the previous staff.  Instead of really detailing and thinking critically about the exact instruction that needed to happen to prepare for each specific opponent, we just rolled out the same old practice script and drills, etc.  
These are three ways to help your staff improve their meeting time this coming season.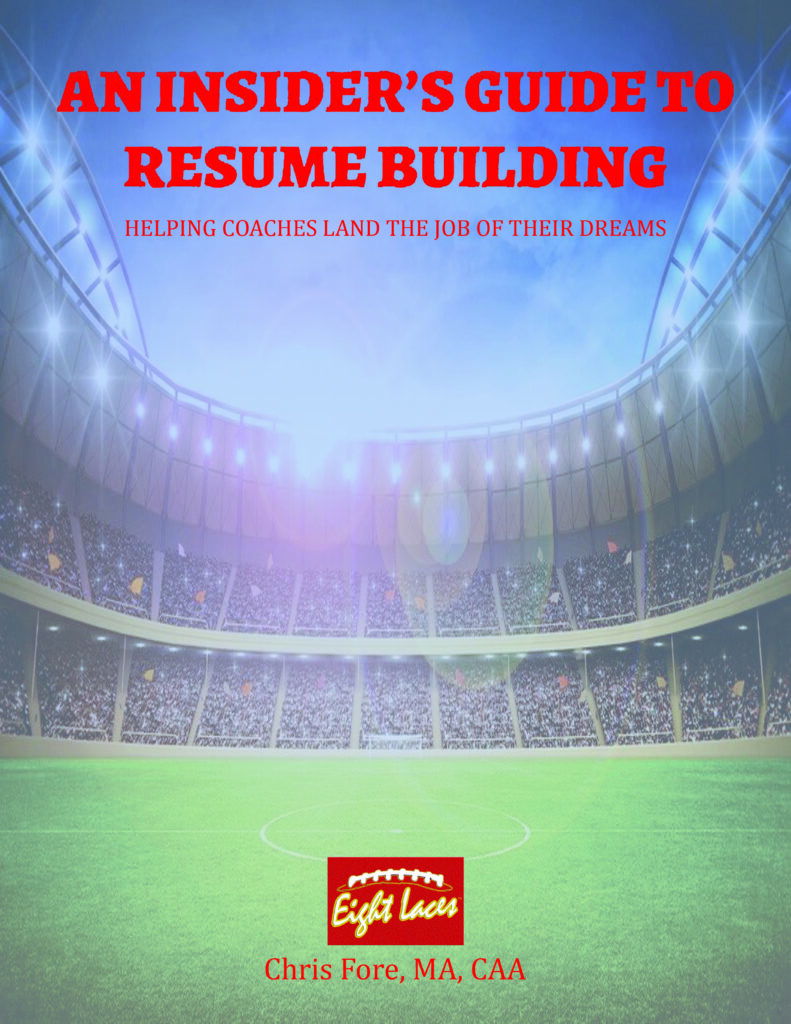 Chris Fore has his Masters in Athletic Administration, is a Certified Athletic Administrator.  He is the Principal of a STEM charter school with 1,800 students in Southern California.  He coached high school football for 16 years (8 as a Head Coach) and JUCO football in his last year (2017), before becoming an Administrator.  Fore has served as the President of the California Coaches Association, and as an Adjunct Professor in the Masters of Physical Education program at Azusa Pacific University.  He is a court-certified Expert Witness in athletically-based court cases, and is the CEO of Eight Laces Consulting.  Eight Laces specializes in helping coaches nationwide in their job search process, and consults schools to fill their vacant positions.  Fore has been named to the Hudl Top 100 Coaches, and the Top 5 Best High School Football Coaches to follow by MaxPreps.  Follow him!