The Rock and The Glue of Your Campus: The Classified Staff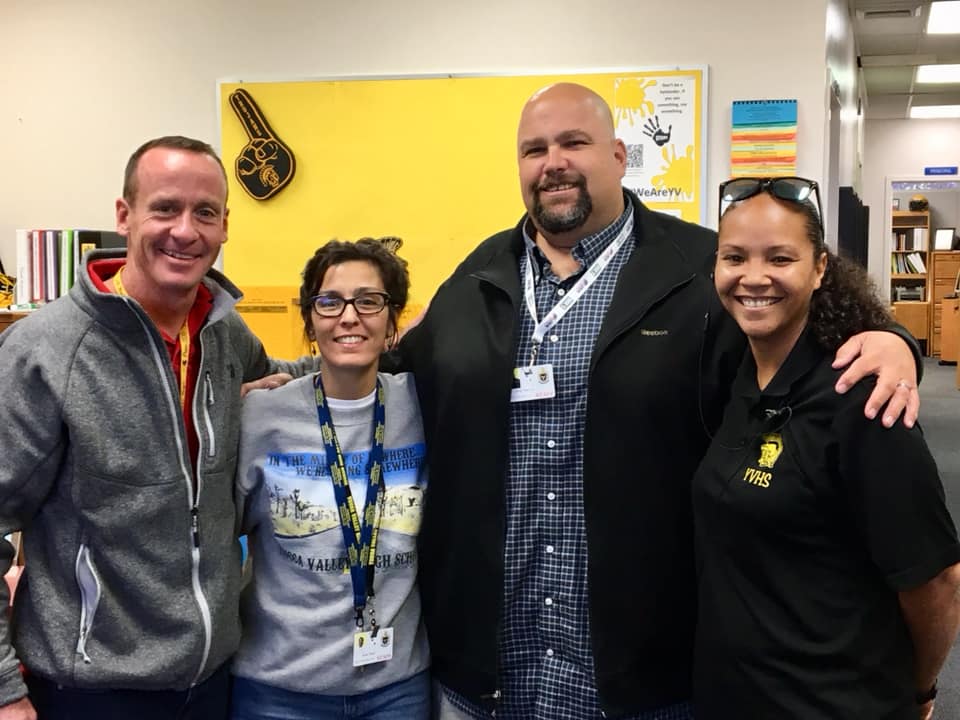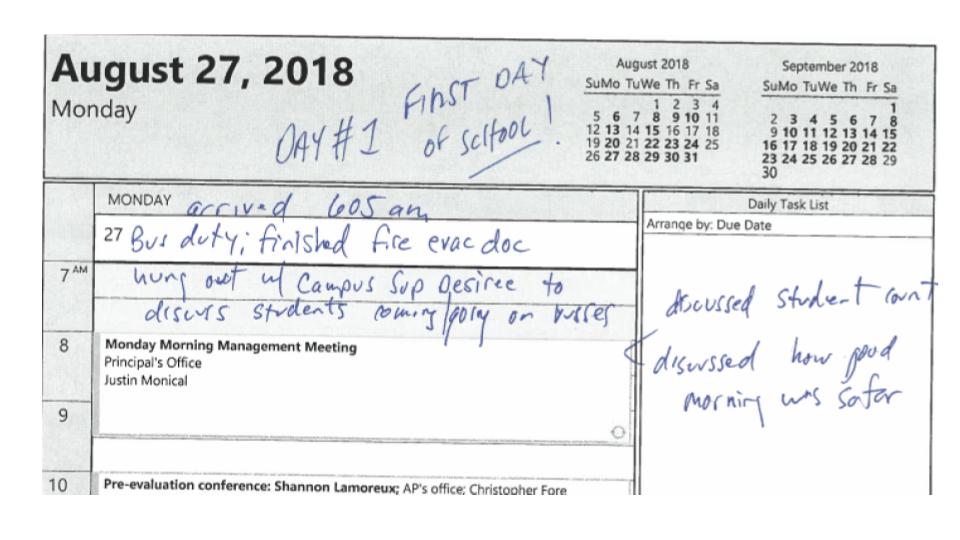 I was so nervous that first day! 1,400 kids I didn't know. 
120 staff and faculty I didn't know! 
A brand new campus I didn't know!
I went out to the bus lane at about 6:30 am, right when busses started arriving to the bus lane on the south side of campus, just off of Onaga Trail.  And I didn't know a soul on campus but our Principal, who had hired me.  So, it was a little awkward standing there greeting these kids I did not know to their first day of the 2018-19 school year. 
So when the bell rang at 7:06 that morning, and all of the kids huddled into their classrooms, I spent time with our Campus Safety Coordinator, Destiny.  She had been at the school for three years, and was heading into our second year as the Campus Safety Coordinator during my first year at the school.  We walked the campus that morning.  With an earpiece buzzing in my ear, my radio safely on my hip, and my tie dangling in the warm desert breeze, Destiny showed me around campus.
"This is the bathroom that's most popular with the vapers in the morning."
"This is where we get a lot of trash during lunch."
"That area isn't on the cameras at all, so we need an extra set of eyes during lunches, that's why I post Deion right about there."
"The kids will sneak under that fence there during pep rallies sometimes."
She knew every nook and cranny of that campus.  She was a graduate of the school. A resident of the town for decades.  She knew the parents of our kids, grandparents of our kids, siblings of our kids.  I quickly came to realize that morning that Destiny was the MVP I would need if I was to have any kind of "success" as the only Assistant Principal at a school of 1,400 kids.  You see, Assistant Principals spend about 98% of their time with discipline!
I called Destiny the rock and the glue!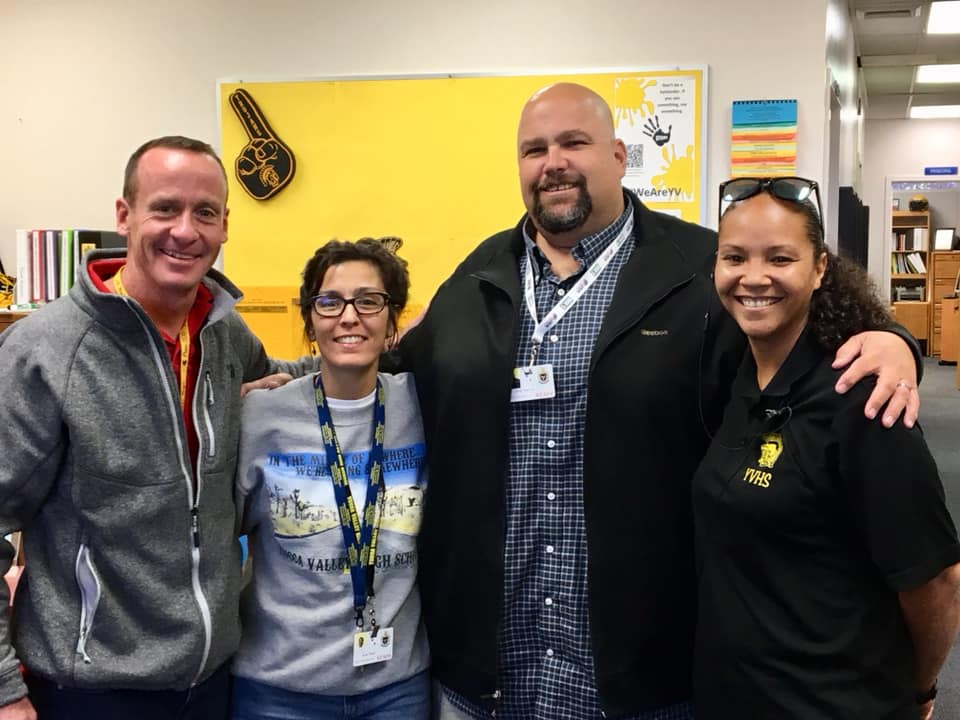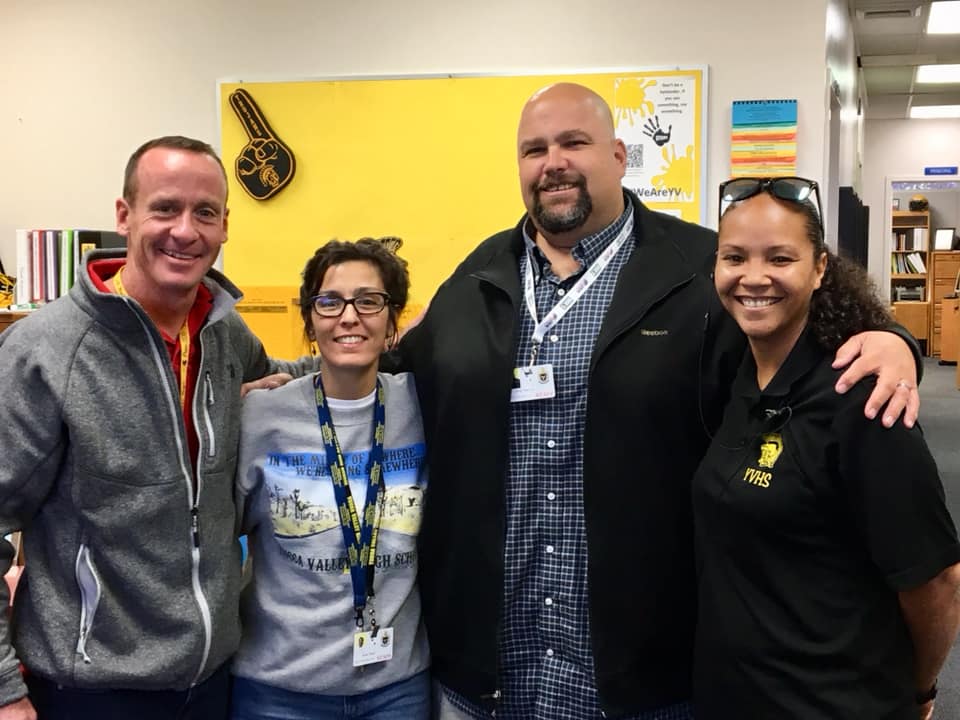 She was the rock of the campus, she was the glue of the campus. 
By rock I mean that she was solid, she always had an answer or could find the answer. 
And by glue I mean that she kept it all together.  There are so many moving parts of a high school campus, and Destiny would know a little about every single part.  I relied on her daily, hourly as an Assistant Principal.
You'll see on my notes from that first day (above), one of the very first things I did was spend time with her.
One of THE most important things that I learned during my first year as an Assistant Principal was to get to know your classified staff.  Your classified staff is usually responsible for running the school far better than the administration, the teachers, etc.  They know the ins and outs of the campus, they have their ears to the grindstone, and work hard every day to make sure the operations are running smoothly.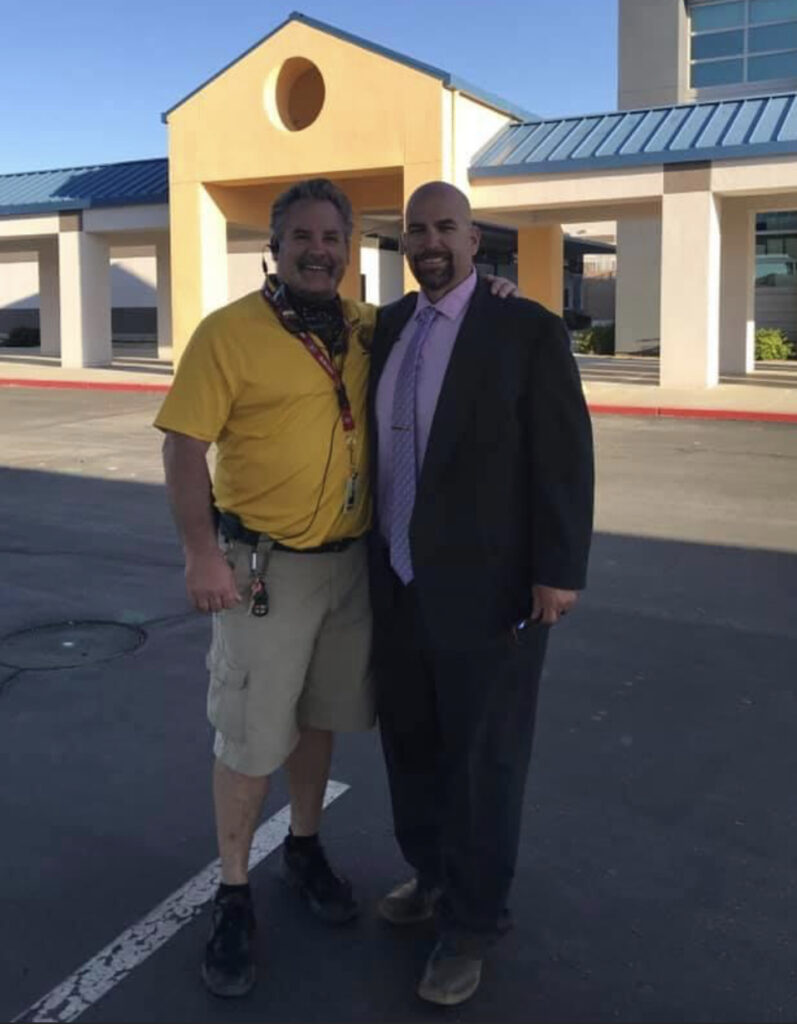 Sometimes administrators look down on their classified staff because they think that they are smarter than them.  Or they think that since they make more money, or have certain degrees, that their input matters more.  I couldn't disagree with this type of thinking any more.  The classified staff see things that we do not as administrators.  Usually, they've been on one campus for a long time, and can anticipate the needs of the campus, the students, the community much quicker and with much more accuracy than most administrators. 
Destiny became of my closest friends during my two years at YVHS.  We spent a lot of time together investigating everything under the sun that you can imagine happening at a high school campus.  We would have a student in my office, or in her office, and be questioning them about an incident, and be able to just look at each other, and know what the other was thinking.  One would turn into the "mean one," while the other was the "nice one."  One would get up and leave the office with one look because we know the way the conversation was going, and that we were close to getting the truth, but that the student would give it all up with one of us, but not the other.
Destiny was an absolute PRO at seeing things that I might not.  More than one time, we absolutely KNEW a kid had some sort of vape device on them.  And after searching their possessions, having them empty their shoes, stand up, empty pockets, etc.  I would look at her, and she would be tapping a part of her clothes with just one finger, and I would then see that the vape pen was right there on the student.
She built trust with the students over the years.  They would tell her about significant developments of a security situation.  Some would give up their friend to us during an investigation just because of the relationship that she had with these kids, a relationship that an Assistant Principal, and especially a brand new person to town just couldn't do.
She would go to lunch and come back with some kind of tip that she got about something happening on campus or something that had happened on campus or something that was planned to happen on campus.  A tip that would come from the person working the drive through.  Now you can see why I called her the MVP.  Destiny taught me more than I could have ever taught her during my two years as an AP at YVHS.
She once put together a miniature clothing and gift card drive for a student who she knew was going through a rough time.  She collected about $200-300 in no time in donations for this kid, in brand new clothes, and gift cards to use around town.  That kind of compassion she showed to students was so natural for her.  Yet she was firm and would put a kid in their place when that kid's parents asked her to!  I would hear her raise her voice in her office, go in there to see what was going on (we shared a wall between our two offices), and she would say "I went to school with her mom, we are friends, she asked me to bring some reality to this young lady's life."  After working with kids for 18 years, I figured I "knew it all."  Hardly!  I could not have done my job on a daily basis without her tremendous knowledge, work ethic, compassion and firmness for kids.
Administrators, teachers: your classified staff is the backbone of your school!  Don't forget it!  Without them, you would be absolutely lost!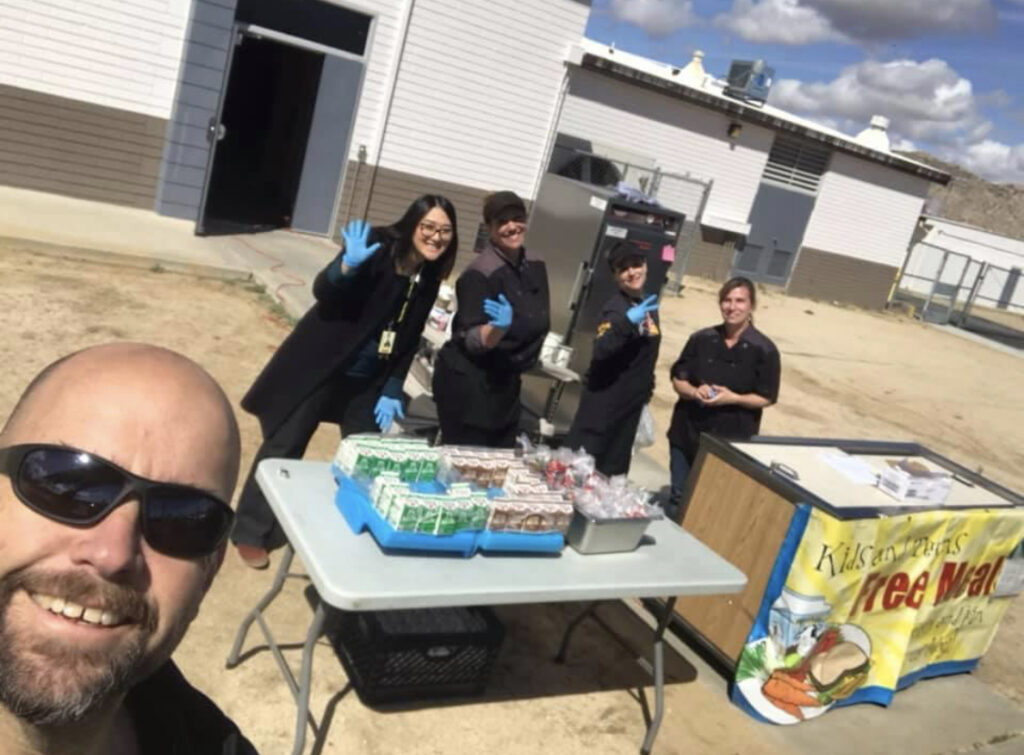 Chris Fore is a career long educator, and currently serves as a High School Principal in Southern California, a post he has held since July 2020.  He has a Masters degree in Athletic Administration, is a Certified Athletic Administrator and served as an Adjunct Professor in the M.S. Physical Education –  Sports Management program at Azusa Pacific University. He serves as the President of the California Coaches Association.  Fore also runs Eight Laces Consulting which specializes in helping coaches nationwide in their job search process.  Fore has been named to the Hudl Top 100 Coaches, and the Top 5 Best High School Football Coaches to follow on Twitter by MaxPreps.  Follow him!