Hiring Great Teachers Is Just Like Hiring Great Head Coaches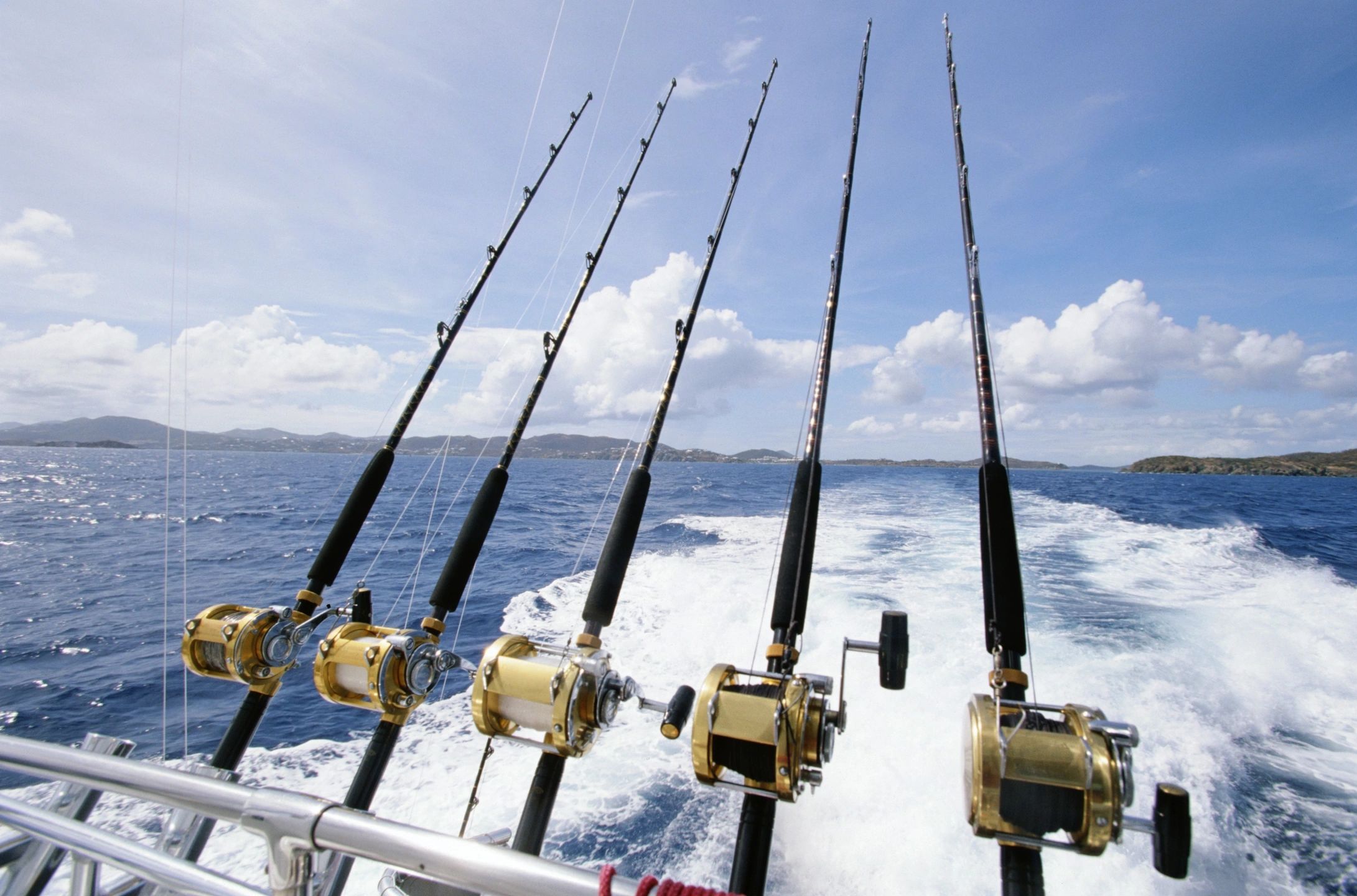 I strongly believe that the keys to hiring successful teachers lines right up with how you hire successful athletic coaches!  I have spent six years as an Athletic Director, and the last two years as an Assistant Principal.   I also spent eight years as a Head Football Coach.  So, I've been hiring folks for more than ten years (four years of being a head coach overlapped with being an Athletic Director).  I've also written a book for coaches about helping to get that coveted dream job in coaching; it is called An Insiders Guide To Scoring Your Next Coaching Job.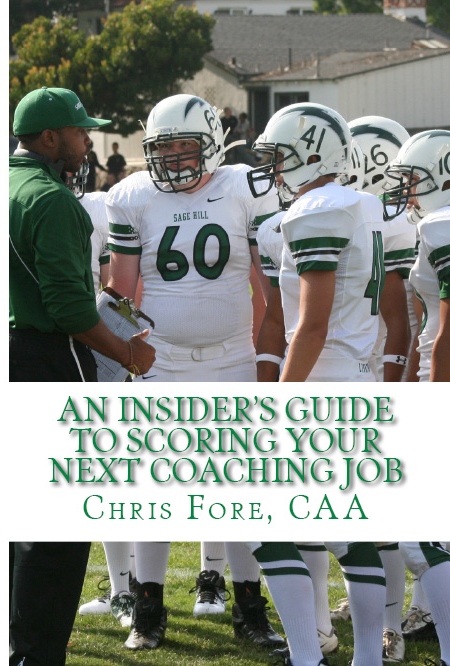 Second to sitting back and watching the people I have hired have success is the entire process of hiring a great new employee!  I love it!  I'm passionate about hiring because NOTHING sets the tone of your team, your department, your campus and culture like hiring.  As they say in the Human Resources world: hire slow and fire fast.
There is a reason that you need to hire S-L-O-W: culture rises and falls with those you hire!  If you make a mistake and hire someone who turns out being a "poor hire," the culture of your team, department or campus may suffer.  I've been in the position before as an Athletic Director where I had a late resignation, and felt pressure to hire a new Head Coach quickly.  But when I couldn't find someone I absolutely loved, I simply named an Interim Head Coach from among the staff, and we agreed that we would fly the job after the season.  This way we could spend our time hiring the RIGHT person, not just settling for who we could find at the last minute.
I have hired dozens and dozens of Head Coaches over the years, I estimate about 25-30. (About 3-4 per year for 8 years.)  In fact, my very first day on the job as an Athletic Director I inherited a department with four Head Coaching vacancies right off the bat!
I'm VERY proud of the fact that both places where I have been an Athletic Director we set SCHOOL RECORDS for the most League Championships won during a school year.  At one school, we broke a 40 year record for winning five League Championships in one year.  At the second school, we won SIX League Championships in one year; they had won just three Championships in the previous TEN YEARS!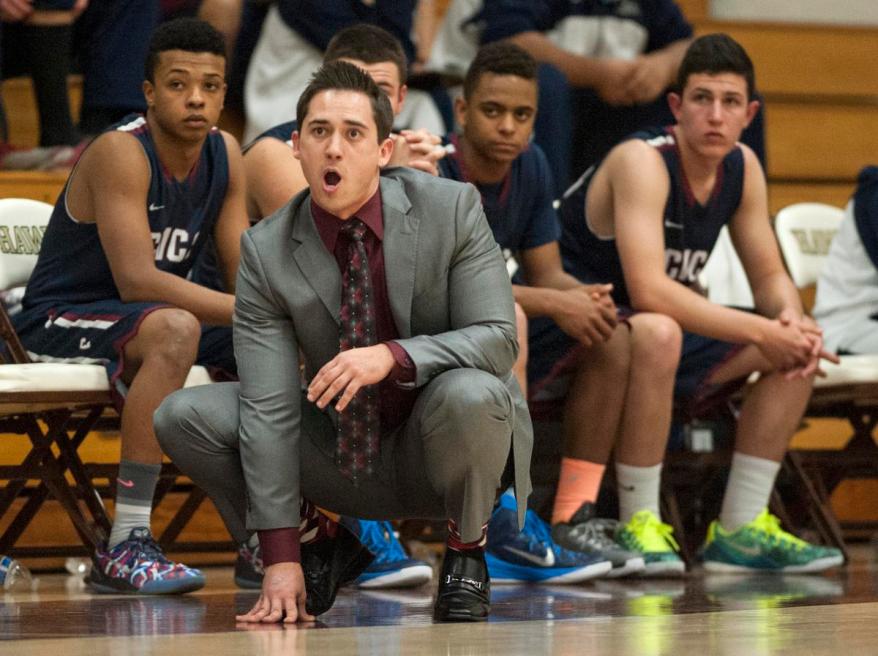 My formula for a successful Athletic Department?
My formula for helping our student-athletes win more than any previous teams in the school's history, at two different schools in two totally different settings?  (One was a private school in South Orange County, CA and one was a public charter school in rural desert community called Victorville.)
My formula was all based on HIRING GREAT COACHES!!   And the proof is in the pudding!  
Here is another example from just this past 2019 season where I serve as an Assistant Principal.  The Yucca Valley Trojans had not beaten our rival Twentynine Palms High School since 2004!!  That's a long streak!  They had not won an outright League Championship in football since 2008.  We did both this past season in our Head Football Coach John Stewart's inaugural season, we hired him last Spring.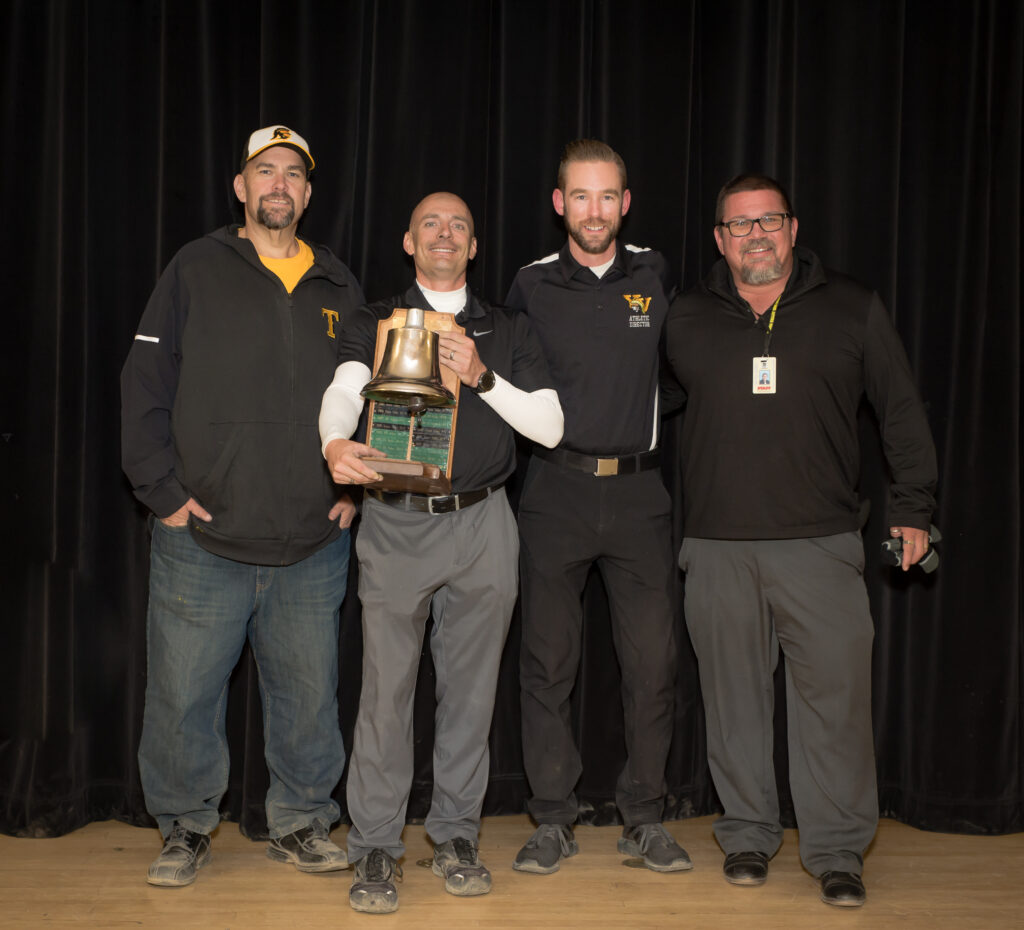 Hiring successful teachers, custodians, instructional aides, etc. is just like hiring successful coaches!  Here are three ways that I have had experience hiring successful head coaches.
Network like crazy to cast a very wide net
Many schools simply rely on one place to post their jobs: Ed Join.  However, time and creativity will help you to find more places to post your openings.  It will be time well spent as you hire culture changers!
For coaches, there are local and state coach association job boards, national coach association job boards, coach message boards, etc.  Marketing your job to a wide variety of places will help you to get a large pool so that you can have better odds of finding the right candidate for your job.
When the Board of Education at Excelsior Charter wanted us to transition from 8 man football to 11 man football, we had to hire some coaches with 11 man experience.  I didn't want to sit and wait for them to come to us.  I contacted many youth football people in our community, and kept hearing the same name: Baron Wilson.  "You gotta talk to a guy named Baron."  Then one night I walked into our gym to see about 150 kids and their families having a really great end of the season youth football banquet. I was mesmerized by this guy at the podium: it was Baron Wilson! I invited him to lunch, and hired him to be our Head JV Football Coach a few days later.  One of the greatest hires I've ever made as he went on to also win a CIF Championship in baseball there at Excelsior.
If you sit back and wait for some of the crucial positions on campus to just be filled by candidates who come to you, there is a good chance that you're missing out on some great candidates out there.  Like they say, the best candidates are probably NOT looking for a job, they are already happy with the job they have.
I have gone after head coaches in the past who I was very impressed with, who told me no several times before finally agreeing to meet for lunch to discuss the position.  I made a mental note of a coach who coached against our basketball team in 2012.  In 2013 we needed to hire a coach, and so I contacted this coach and went hard after him.  We were very close to landing him, but unfortunately did not.  He would have never applied to our job, and if it wasn't for a unique family situation, I think we would have hired the best basketball coach in our division that year!
Look for ways to cast a wide net that other schools might not be using.  Are you looking for a lead custodian?  Go to a custodian convention, they exist!  Last Spring I set up a table at the largest football coaching clinic in California with information about our vacancy.  Coaches were shocked to see this because NO other school had ever done this before; I've been going to that clinic for 20 years, and had never seen a school do this!
This type of thinking outside of the box will help you to find great candidates!  Remember, the best ones usually won't be found on the job boards!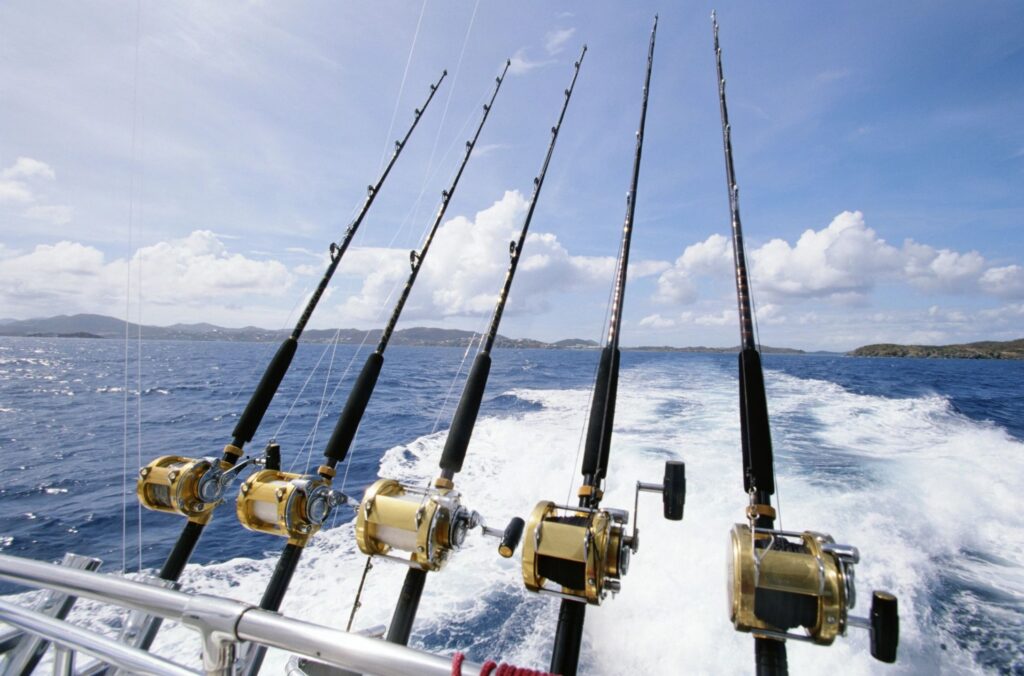 Put the candidate on the "white board."
I learned during my first year of being an Athletic Director that many coaches might look great on paper, have some great letters of recommendation, but can't teach the game in a pressure packed situation nearly as good as they look on paper!
We had a basketball vacancy in about 2008 or so, and had a very highly recommended head junior varsity coach come to interview our position.  We put him on the white board with a marker, and gave him some scenarios.  "You are down by 2 points, 6 seconds left, ball coming out of bounds under your basket, draw up a play."  "You need a 3 point shot to tie the game, there are 12 seconds left, timeout, ball coming out from the half court line, what are you going to do?"  This coach froze up.  He couldn't draw up a play to save his life!  If you can't do that in an interview with three people, how are you going to do it in a gym full of crazy fans with twelve teenagers staring down at you with their season in your hands?!
Ever since then, I've put coaches on the white board!  I've never learned as much in interviews for coaches as I have when I put a coach on the white board.
What does this look like in a teacher interview?  Have them teach!!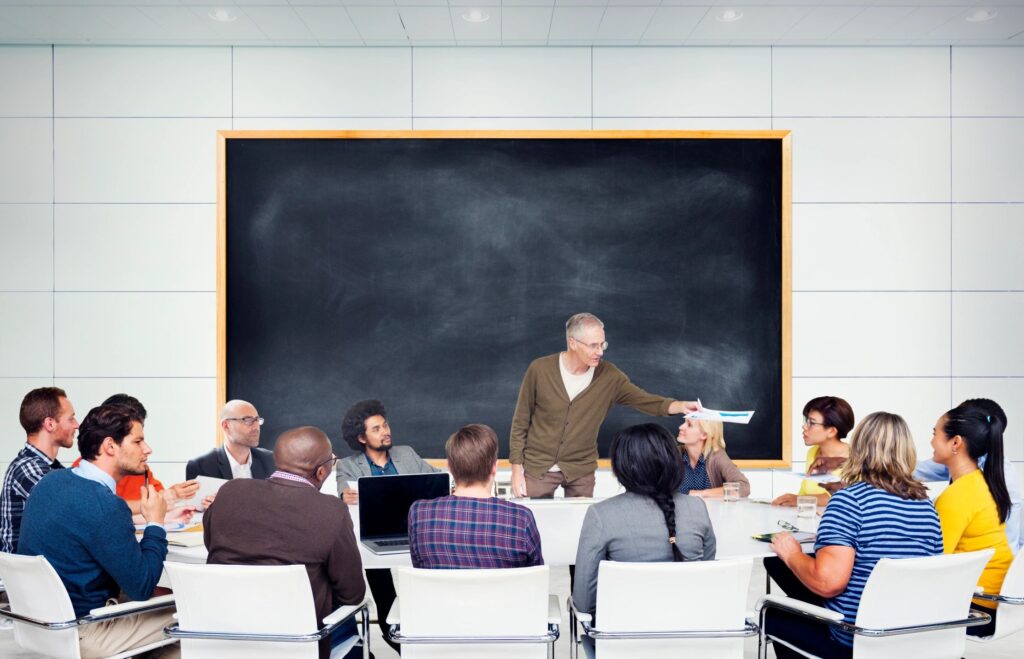 When I first got into education back in 2001, the Principal interviewed me and several others for a position.  About two weeks later he called me to ask me to come back for part two of the interview. I had no clue there was a part two, but he said "We need you to come back and teach a lesson in the classroom."  Holy smokes!  I was so nervous!  I had never been a teacher before.  BUT, I nailed that lesson, and got the job!
So, get your teacher candidates to put together a lesson.  Many districts will ask for a lesson as a part of their application process. That's not what I'm talking about.  I am talking about having them get up in front of the interview room to actually teach a lesson.  How do you evaluate a great teacher by just asking them a list of 7-10 questions without putting them through the actual teaching process?
Would your district allow you to get potential teachers in front of a classroom of students for a lesson?  Even if you have to ask for a volunteer group of 10-12 students and maybe their parents to come down to the school on a weekend or during the summer, it would be worth your time in making this investment!  Remember, hire slow!
Making your teaching candidates teach a lesson, even if just to the two or three on the interview panel who help you to assess their teaching style, their teaching personality and much more.  How does this person communicate the content?  How do they use technology in the classroom?  What is their pedagogy like in real life?  Most people demonstrate great pedagogy on paper!
Once you've made a decision to hire the person, find reasons not to
When we decided to hire Coach Stewart to lead our football team last Spring, I then went on a mission to find reasons NOT to hire him!  What I mean by this is that I spent a lot of time researching Coach Stewart by making phone calls about him.  I called SEVENTEEN people, dating back to 2004 about Coach Stewart!  Not many administrators or human resources departments are making phone calls like this anymore today.  They send out digital evaluations, or talk to just two or three people.  They blame it on time.  But trust me folks, spend the time up front to save the headaches on time on the backside!
There was a theme about Coach Stewart that was thread by these people: GREAT person, GREAT with kids, GREAT football knowledge!  I could not find one reason NOT to hire the man.
Sometimes I have done research about a potential Head Coach and found someone to say something negative about him or her.  But just one out of twelve people said negative things.  There wasn't a common thread at all.  A great Human Resources person will be able to wade through this, and figure out that maybe that one person just didn't get along with the candidate, maybe it isn't the candidate's issue but the issue with the other person.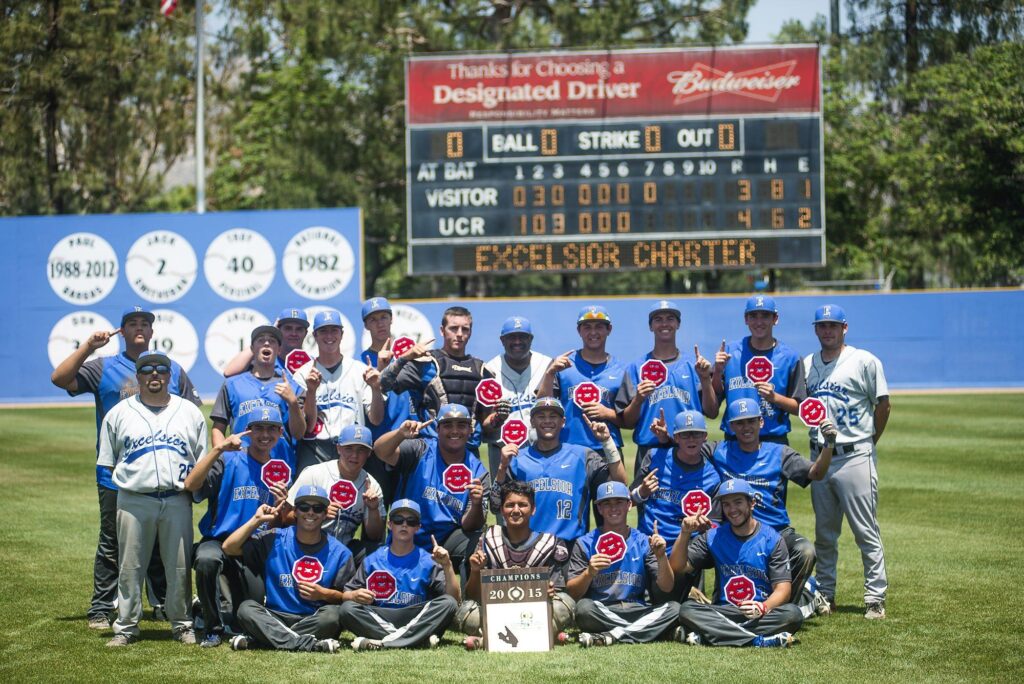 I once found some very negative things about a potential Head Coach on a local newspaper blog one time.  I was very excited about this coach, but as I was doing my research, I came across this negative information, and then had to dig a little deeper.  You usually can't take stuff that you read in the media for face value anymore.  You have to dig into it.  So, that's what I did.  I found out that there was a small group of parents who simply wanted this coach out.  They fabricated information about him, and spread it.  Once this blog bulletin board (OC Varsity Connect) had a few parents light a match, a wildfire of sorts started.  "He should never be around kids."  "How can the school let him coach?"  There were many comments like this.  As I spoke with his supervisors at that school, and once I spoke with a few other parents I was able to track down at that school, I soon realize that a small minority did not represent the truth, they represented their own agendas.  We moved forward with hiring this particular basketball coach.  In fact, I stole him away from the collegiate level!
But these things take time.  It takes time to dig into a person's background.  And I realize that so many people are busy today.  But I've also learned in more than a decade of hiring people, if you don't dig enough, you'll get burned.  The time you'll save yourself in the end, the headaches you'll save yourself in the end are MORE than worth the time of front loading your hiring practices with a SLOW hiring process.
Network like crazy!  Put them on the proverbial whiteboard!  Spend time digging!
I feel strongly that if you implement these three keys into your hiring practices, the same three keys that I've used to develop record setting athletic departments, your organization or school will also win championships in the very near future!!  Good luck!
Chris Fore has his Masters degree in Athletic Administration, is a Certified Athletic Administrator and serves as the President of the California Coaches Association.  He coached high school football for 17 years, including 8 years as a Head Coach.  He is also a court-certified Expert Witness in athletically based court cases.  Fore is the CEO of Eight Laces Consulting which specializes in helping coaches nationwide in their job search process, and provides dynamite resources for coaches.  Fore has been named to the Hudl Top 100 Coaches, and the Top 5 Best High School Football Coaches to follow on Twitter by MaxPreps.  Follow him!