An Insiders Guide To Interviewing For Your Dream Coaching Job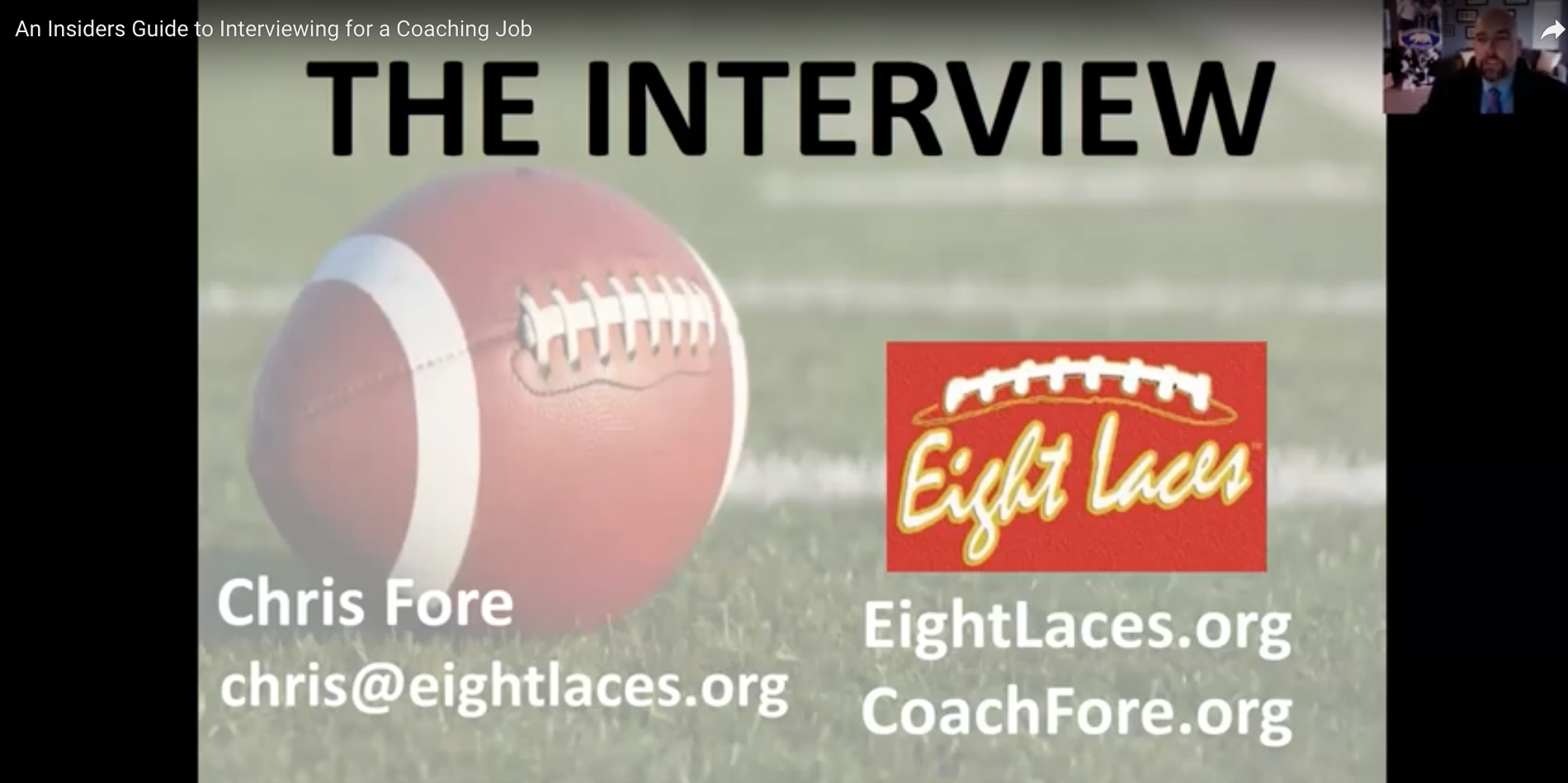 This is a presentation I did for coaches via Zoom on March 26, 2020. Thank you very much to Justin Grandenetti for inviting me to do a zoom presentation!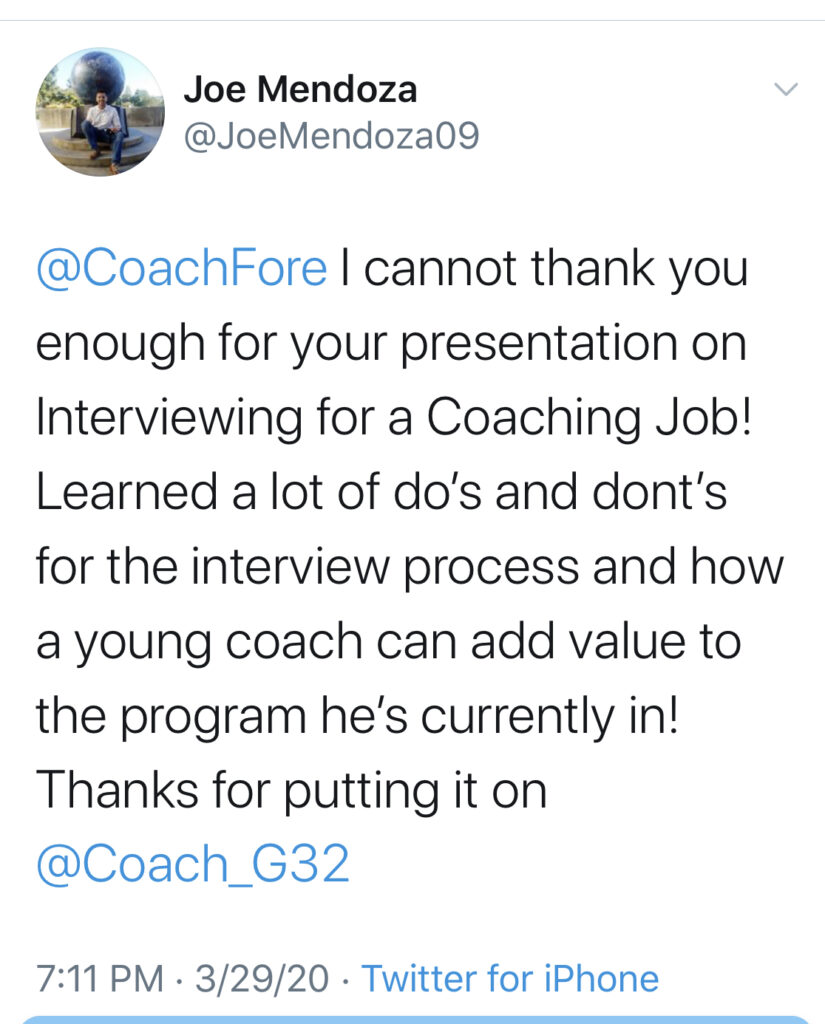 We cover all facets of interviewing for your next dream job, specifically in the world of coaching. Although this was directed towards coaches, people from all industries will benefit from the tips and tricks about interviewing that I present.
– 5 Keys to Contacting the Athletic Director
– Resume dos and do nots
– Shocking the Interview Panel
– Top 3 Mistakes Coaches Make 
3 Things Coaches Should Do During An Interview
– What To Bring To Interview
– 6 Things To Ask Before Your Interview
– Navigating 3 Intriguing Interview Questions
– Why Should We Hire You Over Other Candidates?
– 3 Reasons The Athletic Director Isn't Getting Back to You
More information about the job search process at EightLaces.org. Chris Fore consults coaches nationwide on the job search process, and specifically with creating top notch coaching resumes.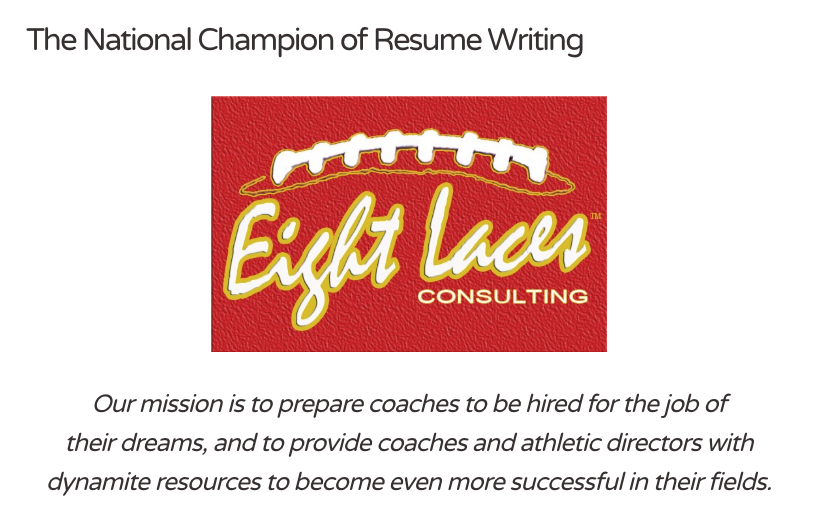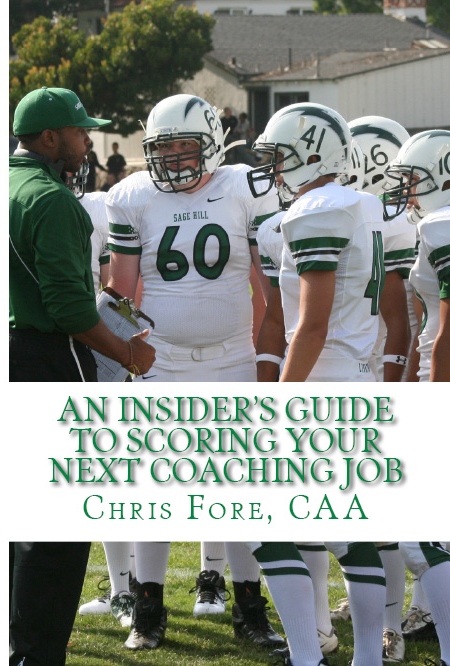 "COACH FORE, THANK YOU SO MUCH FOR HELPING ME WITH MY RESUME. IT HAS TURNED MY PURSUIT OF MY FIRST HEAD FOOTBALL COACHING JOB INTO REALITY. MY RESUME IN TERMS OF APPEAL AND EFFECTIVENESS IS SECOND TO NONE COMPARED TO MY RESUME PRIOR TO USING YOUR SERVICES. I LIVE IN TEXAS AND AFTER 4 YEARS OF SEARCHING FOR MY FIRST HEAD FOOTBALL COACHING POSITION AND COMING CLOSE AFTER ONE YEAR OF USING YOUR RESUME SERVICE I HAVE LANDED MY FIRST HEAD COACHING JOB! I DON'T HAVE WORDS THAT CAN EXPLAIN HOW MUCH YOUR SERVICES HAVE CHANGED THE PLAYING FIELD." – JASON BROCK, TEXAS, 2019
Chris Fore has his Masters degree in Athletic Administration, is a Certified Athletic Administrator and serves as the President of the California Coaches Association.  He coached high school football for 17 years, including 8 years as a Head Coach.  He is also a court-certified Expert Witness in athletically based court cases.  Fore is the CEO of Eight Laces Consulting which specializes in helping coaches nationwide in their job search process, and provides dynamite resources for coaches.  Fore has been named to the Hudl Top 100 Coaches, and the Top 5 Best High School Football Coaches to follow on Twitter by MaxPreps.  Follow him!