How USC Pulled Off A Tremendous Fake Punt Return For A Touchdown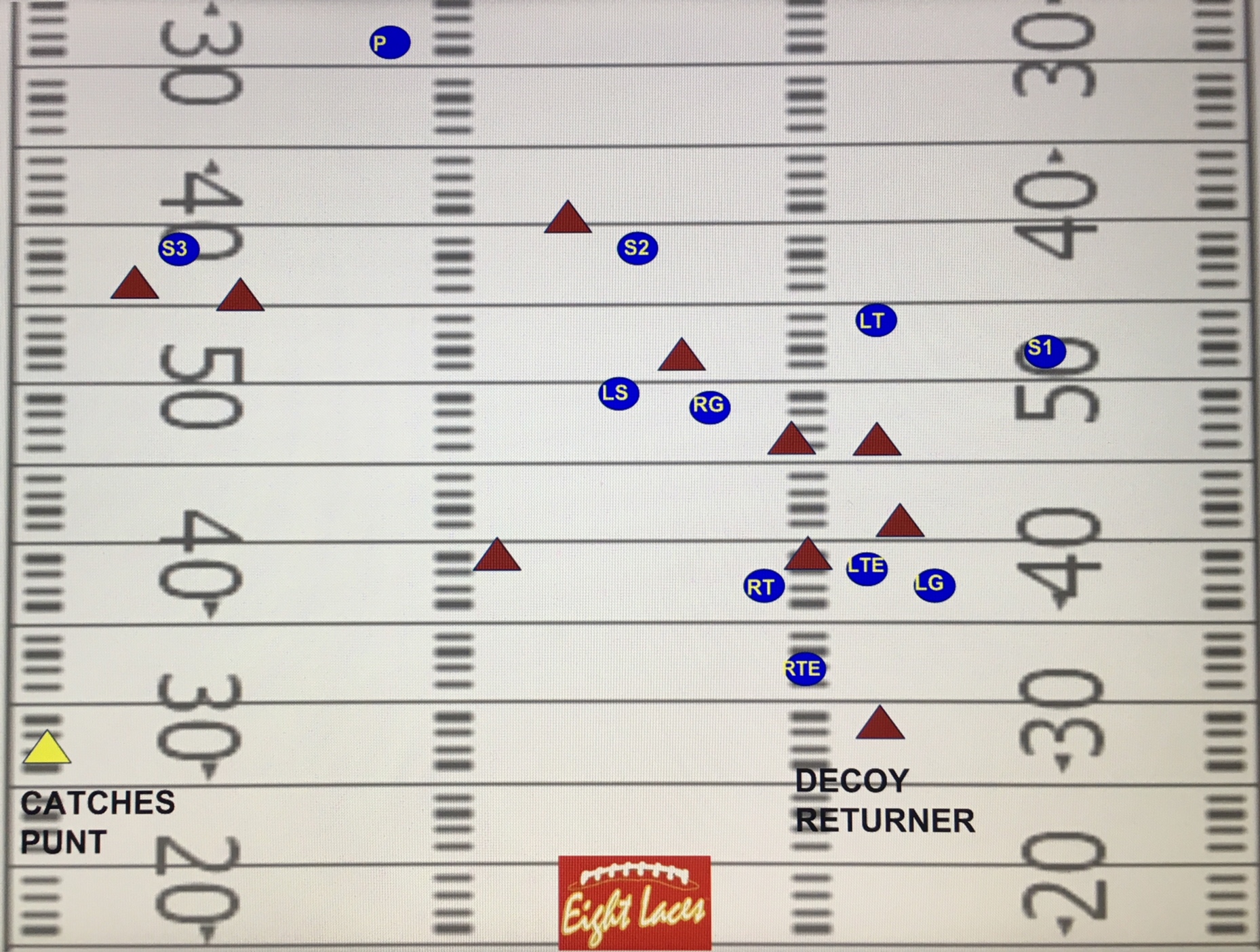 If you know me, you know that I love Special Teams!  I've been a high school Special Teams Coordinator for 13 seasons, and just wrapped up my first year in the same role at a Junior College here in California.
Last night, my phone started buzzing when USC scored a touchdown on a tremendous fake punt!  The Rams pulled off the same trick in 2014.
And then Utah did it too, in 2015!
https://www.youtube.com/watch?v=SU0vCDfeGF0
You only get headlines one of two ways as a special teams unit: you either SCORE a touchdown, or you lose the fake.  I don't know that I've ever seen any other special teams headlines.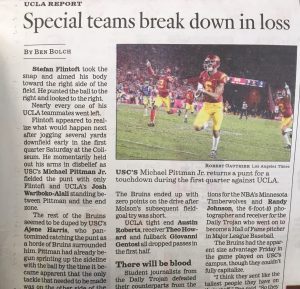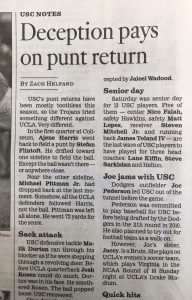 So how did USC pull off this amazing play?
Here are 4 things that happened in order for this play to work to perfection.
TREMENDOUS PREPARATION
A former player of mine is a student coach at USC.  (His playing career ended, and Coach Helton invited him to be a part of the program as a Student Assistant.)  We spoke on the phone last night about this play.
"Coach, UCLA punted to the right sideline 98% of the time when punting from their right hash, we knew it was coming.  We worked on it all week, but so many things have to be perfect.
The Special Teams Coach at USC is John Baxter, he is among the best in the Nation.  He and his staff did a dynamite job scouting the punt team out, and putting in a great play which they practiced over and over again this week.  It's not something they practice every week.  But they saw it as a real possibility this week.
Another staffer on USC who I know also texted me last night, "We worked VERY hard on that return all week!"
THE SITUATION HAD TO PRESENT ITSELF
Many times with tricky Special Teams plays, the perfect scenario has to play itself out.  The situation has to come up exactly as you planned it.
For instance, this year I put in a great punt fake that we knew would have a lot of success. But we wanted to be on a certain hash to run it, it had to be 4 and 6 or less, and it had to be between our 40 and their 45, a short window of just 15 yards.  That situation never presented itself, so we didn't run it.
USC saw the situation present itself early in the game, the 1st quarter.  UCLA faced a 4th down from about their own 26 yard line, on the right hash.  USC knew they were punting right.  So, Baxter called for the play.
OSCAR WORTHY ACTING!
The USC punt returner had to REALLY sell it!  He had to draw the UCLA punt team all the way across the field from where they thought the ball was going to be kicked by pretending that the ball WAS kicked that way, towards him.  He did a dynamite job of pretending to be fielding the punt away from the right sideline, to his right, which was to the UCLA left.
A lot of coaches on twitter told me that UCLA was kicking left.  Even the announcer, Kirk Herbstreit thought the UCLA punt team was supposed to kick left.  "What I'm confused about is the whole punt team was set up to punt left, but the punter kicked it right."
Herbie – you're wrong!  The punt team was all supposed to go right, to the right sideline where the kick was kicked to.  He didn't shank it.  If he did, you would have seen his body language.
The SC punt returner gets the Oscar: it was a tremendous acting job!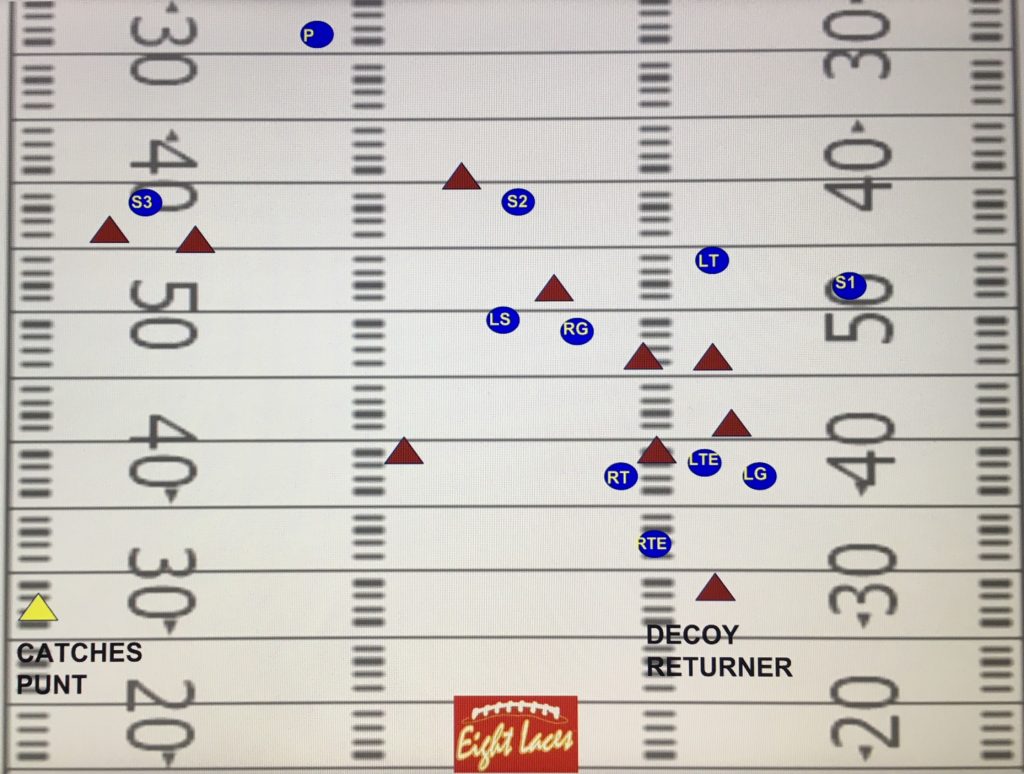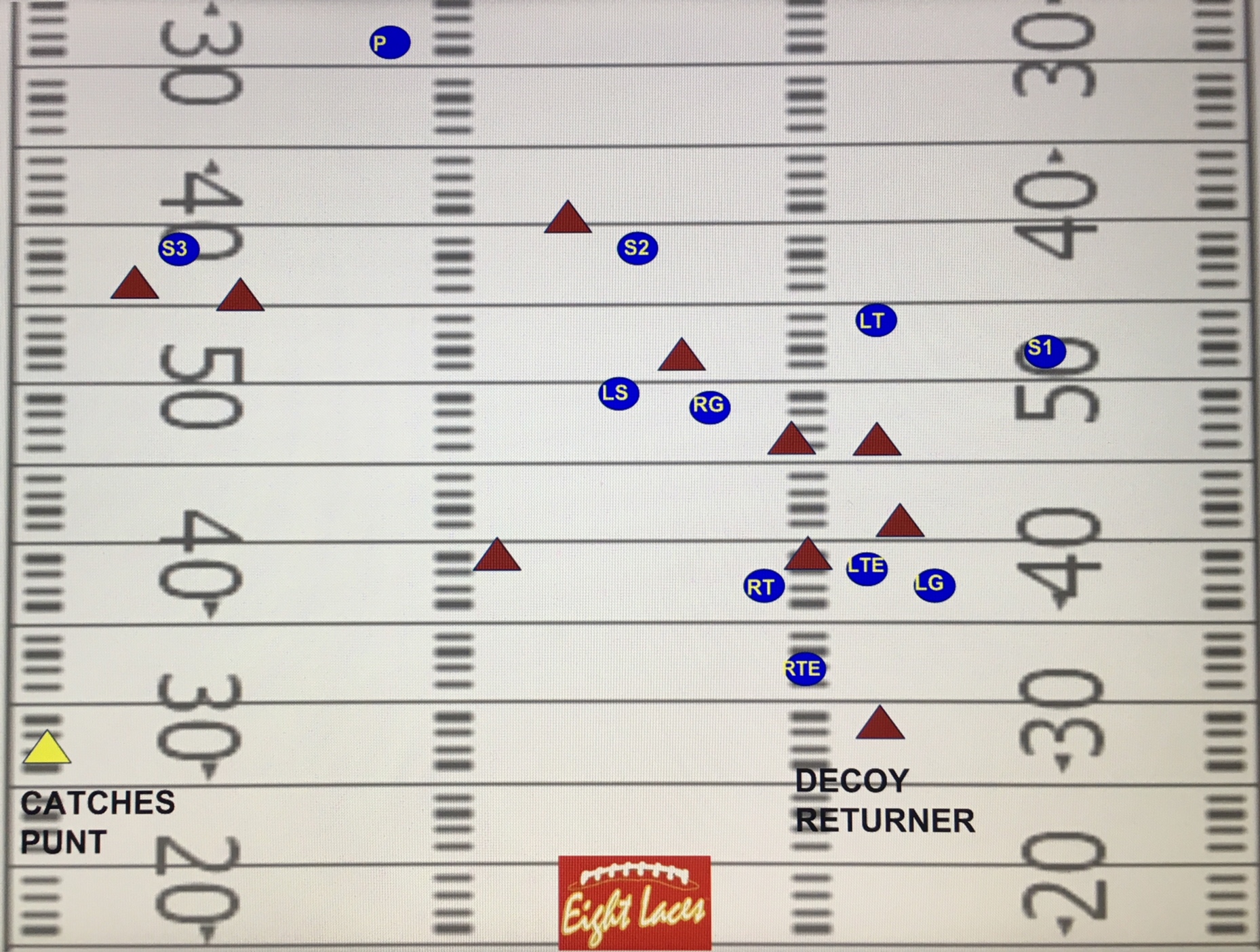 PRECISION DROP BY #6
Watch my video below where I talk about this.  The touchdown scoring Trojan lines up as a regular defender, just outside of the right tight end.  But you can see him starting to bail out early.  It's very clear that he's trying to get to the PERFECT spot to catch the ball.
He had to drop about 45 yards to make the catch.  The USC staff had the punter's punts all dialed in, and knew just about where the ball would be kicked.  They knew how far it would be kicked from the line of scrimmage, and had that kid make the drop to that area, right near the sideline. (Read my article about putting your punt returners in the right spot to make a catch.)
Again, kudos to the coaching staff, and the preparation of the staff and players to get that player in the perfect spot to catch the ball.
I break it down by video here.  (Please subscribe to my YouTube channel!)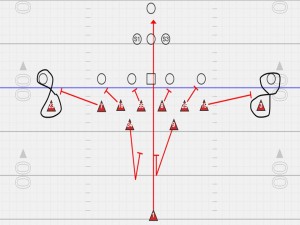 Chris Fore has his Masters degree in Athletic Administration, is a Certified Athletic Administrator and serves as an Adjunct Professor in the M.S. Physical Education –  Sports Management program at Azusa Pacific University.  He is a speaker with the Glazier Clinics, and a Coaches Choice author.  Coach Fore runs Eight Laces Consulting where he specializes in helping coaches nationwide in their job search process.  He also serves on the California Coaches Association Board of Representatives