THE DAY BEFORE THE GAME: HELPFUL HINTS/REMINDERS PART 3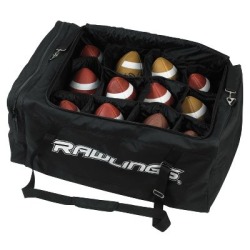 This is Part 3 of a 3 Part Series.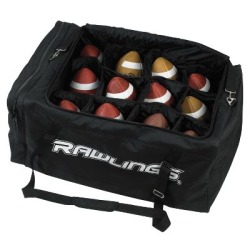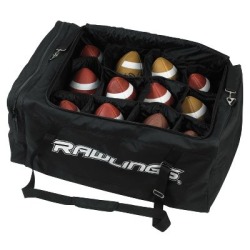 Well, now that we've had a great practice, gone through has many possible scenarios as possible, kicked a bunch of field goals, ran kids on and off the field, practiced our no huddle, and our hail mary at the end of the game, it's time to conclude practice.
It's important for the kids to walk off of that field the day before the game feeling on top of the world; feeling like world beaters!  I've had to talk with a few coaches on my staff about this in the past.  I try hard not to yell and critique much on Thursdays.  Doing so might put doubt in the kids' heads. We want the kids to have confidence by the time they wrap up the practice week.  To me, this is a very important part of Thursday's practice – instilling confidence.
When I bring the kids in, and they take a knee, I will have the coaches share a few words with the guys.  These should be words of encouragement, and words of praise for their efforts of a great practice week.  Sometimes, you don't have that great practice week, so you have to "put lipstick on the pig" during this time.  You have to tell the kids that we will be fine tomorrow, etc.
After I've given my assistants some time to talk to the group, I will go over a checklist of "business issues" as it relates to the game.  I go over what the schedule for tomorrow will look like.  Maybe we have a pep rally, and I have to give them directions on what to wear for that.  Maybe we are heading to a pregame dinner with the teams' families.  Again, this is a time to give them directions for that.
The last thing I do is give them a checklist, and literally read through it so that everybody is on the same page. See the actual sheet I give them right here –   PACKYOURSTUFFLIST 
I put this list together during my first year as a Head Coach.  We got to one of our first games that year, and sure enough, a kid forgot his cleats!  What?!  I couldn't believe it.  I addressed it the next Monday at practice, and I asked the kids "Don't you pack your bag the night before the game?"  Their answer, a laughable no!
I don't know about you, but I remember going through all of my gear, polishing my cleats up, washing my pads off, cleaning up my helmet, etc. the night before the game.  I would pack my two pairs of socks, extra shoe strings for my cleats, towel for after the game, etc. in to my bag.  I realized then that not all kids are like I was.   This sheet has been helpful for many of the kids.  I give them specific instructions for our walk thru, what to wear and where to meet for that.  I also remind them to bring their money for the pregame meal at 3 pm.
Coaches, it is vital that you are organized.  It's important that you have a methodical process to work through the day before the game, so that you can get the most out of your practice, and so that your team walks away with confidence!  It's vital to your success on game night!