OUTSIDE THE LINES MANUAL – Bolster your administrative and organizational portfolio
I've created a coaching manual that includes 100 pages of the administrative and organizational essentials for every head coach.
I've titled it the "Outside The Lines Manual" because it is more about the off the field administrative details of the job than the x's and o's of the game.  It's all about the things "outside of the lines" which have a dramatic effect on the what happens between the lines!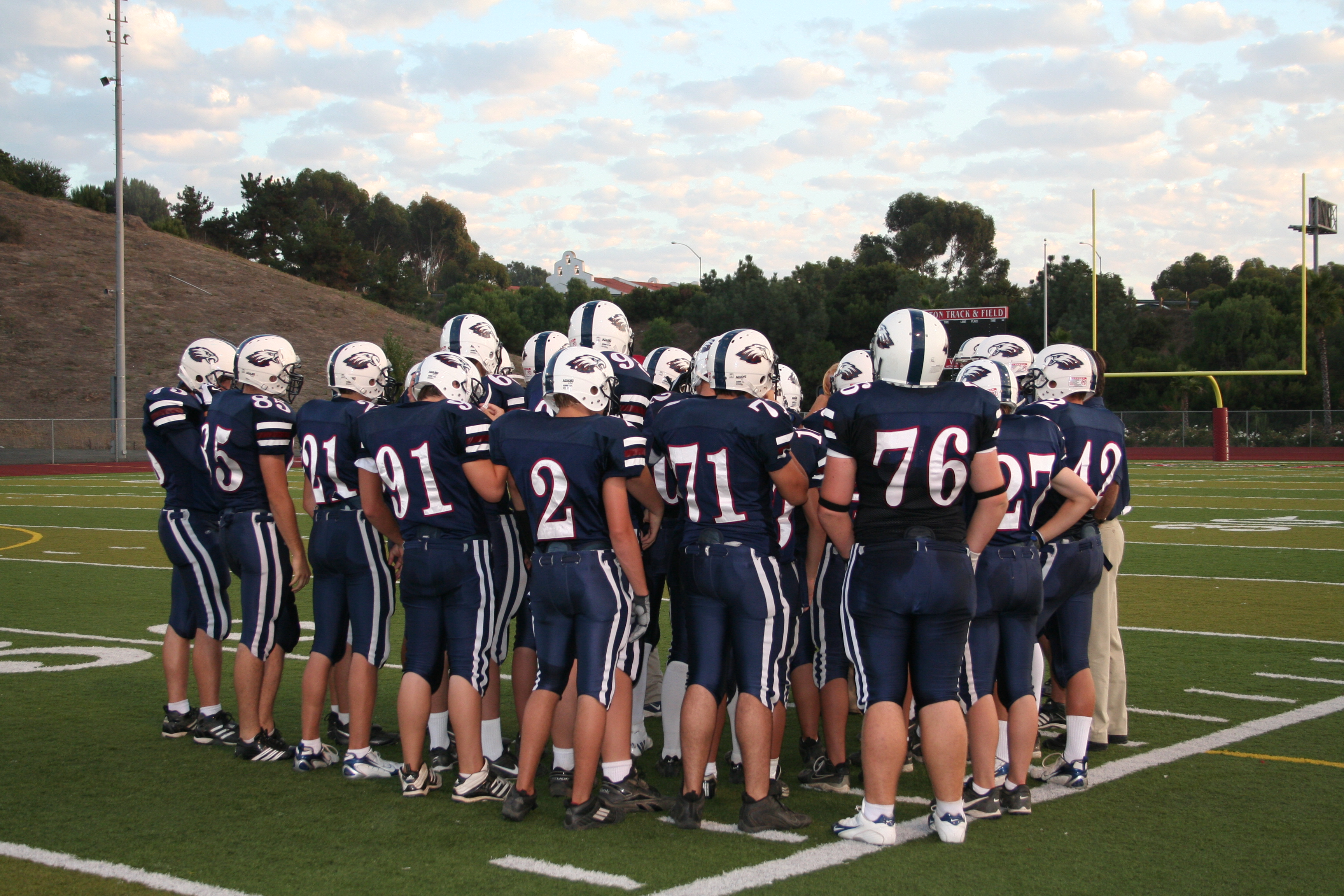 Are you a coach who is very strong with your "between the lines" knowledge and ability yet struggle with having the time and desire to organize and effectively communicate the little things to your players, parents, boosters, etc.?  Or do you just want to see what someone else is doing in many aspects of organizational management?
I've purchased manuals like this before from coaches at clinics.  The bad part about that is you have to still go and type out anything you want to use from that manual.  With my Outside The Lines Manual, you get an electronic zip drive with every document on it so that you have a digital copy that you can edit and personalize for your program!  The framework is done. Just add your logo, information, player's names, etc.
I've been a Head Coach for 8 years.  This manual has been created over hundreds of hours over the last 8 years.  My strengths are in the areas of organizational management and administration.  I have experience as an Athletic Director managing the many moving parts of a high school athletic department, as well as being a head football coach.  I've earned my Masters in Athletic Administration and am a Certified Athletic Administrator.
I've put together this 100 page manual for coaches who are new to the head coaching job, or coaches who want to bolster their portfolio of documents.
Included in the "Outside The Lines Manual" are the following documents:
Personnel Section
Coaches Evaluation –  Players grade your coaching staff in 10 key areas
Coach Evaluation – You grade your coaching staff in a number of categories
Player season evaluation form – players answer 15 questions about season
Coaches Directory – Address, email, phone numbers, etc. on one easy document
2 Sample Player Behavior Contracts
Contact information form; all of your players contact information on one form
Letter to incoming freshmen in your district about playing for you
Coach Interview Form – use when interviewing potential coaches
Letter to Parents about removing their son from your program
Letter to 8th grade parents about your program
One on one coach-player meeting after season agenda
Player Committee Program Structure – Developing a leadership committee
Game Management Section
2 point chart – Helps you quickly decide if you should go for 1 or 2 after TD
Offensive Play Call Sheet – organize how you will call your offense.  2nd and short pass?  3rd and short run?  Quickly find your plays
Coach's Responsibilities Chart
Kickoff Coverage Rules and Notes
Field Goal/PAT Rules and Notes
Field Goal Block Rules and Notes
Kick Return Rules and Notes
Punt Return Rules and Notes
Home Stadium FAQs for your opponent – where to get water, where to dress, where to stretch, field pass and field access information, etc.
Football field diagram
Pregame schedule to the minute
Game Day charts: Special Teams personnel chart, Offense/Defense Depth Charts
Halftime Organization and Procedures
Roster form for two teams
Chart for developing your first 10 plays offensive script
Sideline Passes document
Wristband form
Recruiting Section
Recruiting Player Information Questionnaire
Recruiting Letter to college about your player
Recruiting Profile for your potential college players
Letter to colleges about recruits in your program
Stats Section
Defensive stat leaders  – record the top 10 players in 6 areas
Box score form
Defensive stats form for each game and season totals
Offensive drive sheet – document every drive of your season, and total them up
Misc stat form – track first downs, penalties, punts, fumbles
Opponent offensive stat sheet
Offensive Play Call Sheet – list your plays and result as they happen during game
Players of Game for year in one place
Special Teams game stats sheet
Special Teams Player of the Year totals
Special Teams Graphs – graph punters totals, returners totals etc.
Offensive Stat Leaders for games and season
Equipment Section
Equipment turn in notice for your players; tells them when you are collecting gear and reminds them what to turn in
Equipment check out form for your players
Jersey inventory control sheet
Letter to player/parents about missing gear
Road game equipment list for coaching staff
Road game instructions for your players
Spirit pack worksheet for putting together your order
Postseason Section
Banquet outline for recognition and thank yous
Form for your kids to vote for postseason awards
Highlight video and individual game film order form
Strength and Conditioning Section
40 times chart
Year to year max comparisons
Blank form for maxes
Weight Room rules and requirements
Workout program – 4 days a week
Scheduling Section
Season calendar sample – My 2010 football calendar from June-December
Overnight camp agenda and schedule
Overnight camp flyer of what to bring and information
Sample practice schedules
Spring practice schedules
Boosters Section
Sample First Booster Club Meeting Agenda to rally the troops
Join The Booster Club form with varying levels of financial commitment
Misc Section
First 30 Days On The Job to do list; 11 key things to complete in your first 30 days as Head Coach at a new school
"To Do List" after taking over a new program
Purchase Order Form to order equipment, etc.
Kids camp registration form including name, payment information, shirt size
2 Preseason Parent Meeting Agendas
Season goals
Parent FAQ Handout
Profile information collection sheet for Football Game Program
Player Profile for Football Game Program
Football Game Program sponsorship form
Scouting Calendar Form – schedule which games you need to scout
Scouting Checklist – what to look for in your future opponent
Senior Night letter to parents
10 Training Camp Guidelines
Transportation Release Form
4 Keys to Turning Around A Program
"Up Next" – information sheet about your opponents to send to your fans
Weekly recap form with game summary for your fans
Philosophy Statement. Areas include: Why I Coach, My Objectives As Coach, What I Get Out Of Coaching, On Preparing, On Winning, On Losing, etc. A great form to have in your portfolio for future employers.
The Outside The Lines Manual is $19.