INSIGHTS FROM '11 TEXAS STATE CHAMPION SOUTHLAKE CARROLL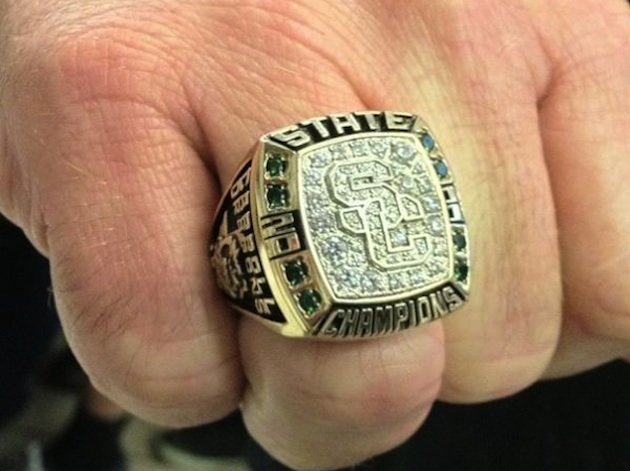 One of the nation's best known football programs is Carroll High School, better known as Southlake Carroll.  The high school, Carroll High School is in the city of Southlake.  We all know that Texas high school football is big time, and Southlake Carroll has helped to keep Texas in the talk of some of the best teams in the nation over the last decade.  They won their 8th State Title in school history this past 2011 season.  The Dragons finished they year at the #6 team in the nation according to Maxpreps Xcellent 25.
Coach Hal Wasson won his first Texas State Championship this past season, and was named the National High School Coach of the Year by Maxpreps.
Here is the profile about the 2011 Dragons football program.
TEXAS 5A DIVISION 1
SCHOOL               Southlake Carroll High School                                                         
CITY                     Southlake
 2011 RECORD     16-0, 7-0
CHAMPIONSHIP GAME   
Carroll                                                                             8       6       14     8       36
Fort Bend Hightower (Missouri City)     6       10     13     0       29    
STATE CHAMPIONSHIPS AT SCHOOL  8
ABOUT THE COACH
NAME        Hal Wasson
YEARS AS HEAD COACH       23 years                                                    
YEARS AT CURRENT SCHOOL   5  years
STATE CHAMPIONSHIPS WON AS HEAD COACH    This was his first!
1.     What did you do differently this year from the other programs in your league, your section, your state that enabled your success as a State Champion?
We chose to really concentrate on us, physically and mentally.  We identified our strengths and weaknesses in both areas.  We wanted to be relentless in the pursuit of our goal and resilient in times of adversity.  We spent a great deal of time on the mindset each week.
2.     What piece of advice would you give to a Head Coach who wants to win a State Championship?
Keep the vision alive with a great work ethic and have the ability to persevere.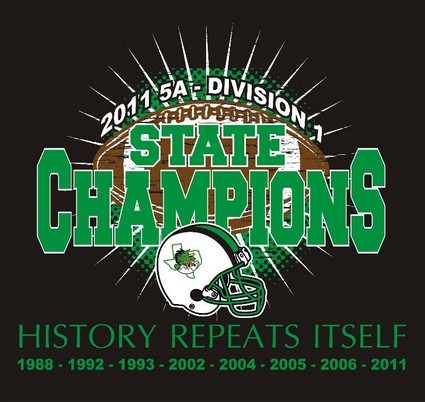 3.     What do you consider the one most important aspect of your Championship team this year?  How did you develop that in your program?
Mental toughness….it's not the what, but the how.
Mental toughness is being able to go from play to play/ stay in the moment and being able to focus.
It's not the what we do but the how….Being excellent is the ability to do common things with uncommon discipline and enthusiam.  Don't get caught up in distractions that have nothing to do with the moment/ play/ game…etc.  This takes mental toughness; which is a learned behavior….
This takes tremendous mental and physical condition.  Therefore, these are things we can control and don't focus on the things you have no control over.
Being mentality tough requires the ability to overcome adversity.  You will not get there without conquering the adversity…and that's the toughest part.  And this TEAM chose to do just that.  Always put the emphasis on the TEAM!!!