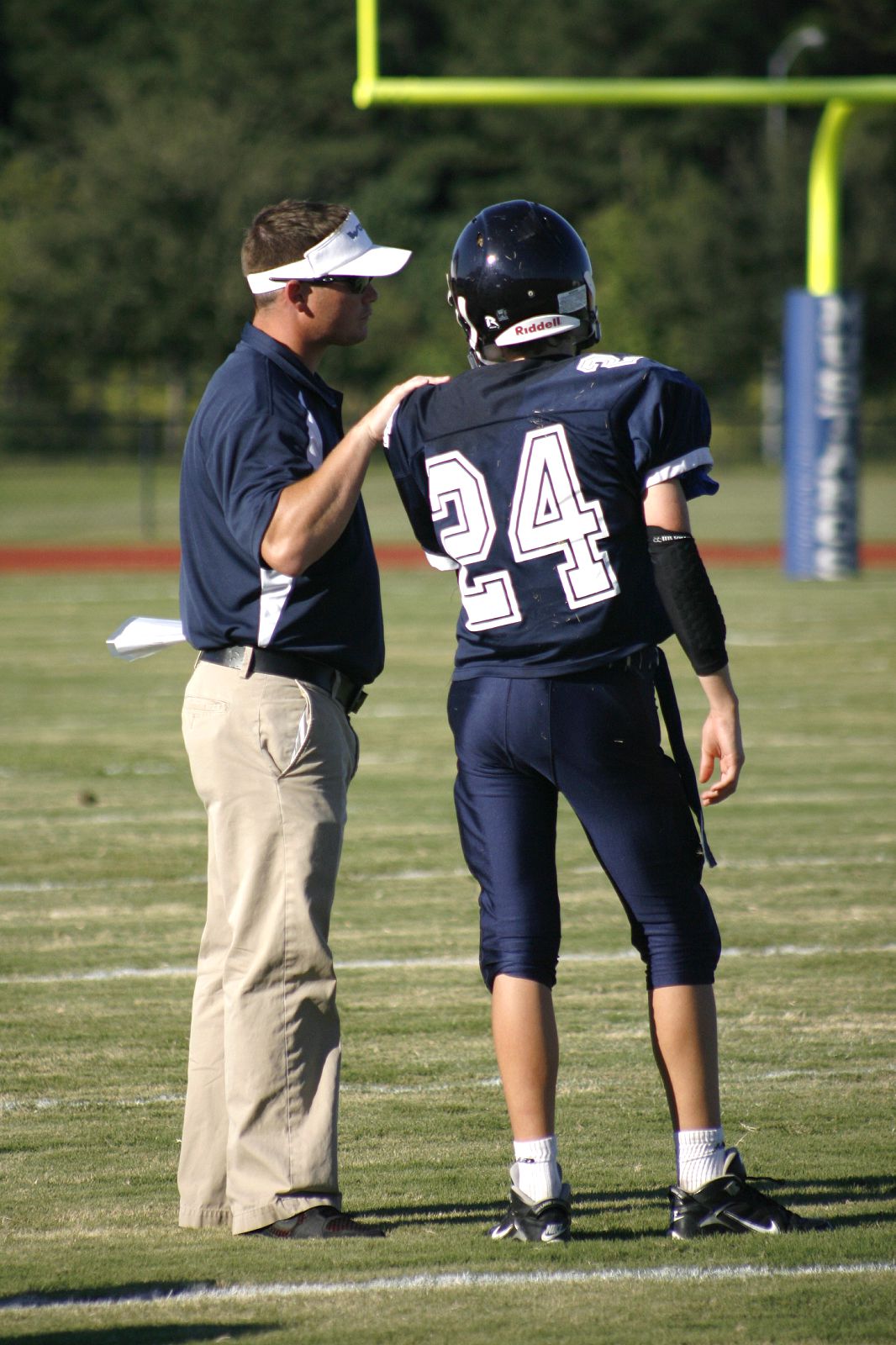 Read Part 1 of this series here.
I just heard from a friend this morning (10/10/13) on Twitter about a head football coach here in Southern California just got ran out of his job mid season by a parent.  How sad!  BUT, how real.  It's happening more and more these days around our nation.
I covered the first of the 3 Keys To Communicating With Parents with Part 1.  
The first key to communicating with parents is to:  Listen, listen, listen!
Key #2 – Get The Kid In The Meeting
I'm a really firm believer that the student-athlete needs to be in any parent-coach or parent-athletic director meeting.  The line I've used for a long time has been "If we are going to talk about Johnny, I want Johnny to be there.  You (parent) and I want what is BEST for Johnny right?  Then Johnny needs to be at the meeting."
My policy as a Head Football Coach and as an Athletic Director has always been to NOT meet with parents unless the student-athlete is there.  The reason this is so important is because it clears up any miscommunication right on the spot.  Many times, the issue that frustrates parents is what their kid tells them about the coach.  We both know teenagers!!  Most of the time the communication from coach to student-athlete to parent gets very "jarbled."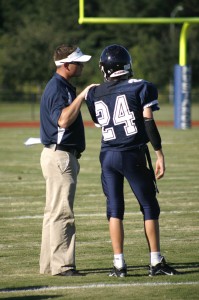 The only way to clear up this communication is get Johnny in the meeting.  Otherwise it becomes a he said-she said issue where the coach and parent meets, then the parent goes back to Johnny and says "Your coach said this" and it's a circle.
I was in a meeting not too long ago with a student-athlete, her two parents and a head coach.  I was there as the mediator.  The parents wanted to meet with me to talk about the head coach.  I don't allow that as an Athletic Director.  I told them that. I said "We need to have the Head Coach there."  They were hesitant about that at first, but then figured it would be a good idea.  I then told them that we would also need their daughter there.  Again, they were hesitant about that.
Several weeks later, the five of us sat in my office.  The mom addressed a few  concerns with the coach, and right away I saw her daughter start to go inside her shell; meaning that she sunk in her chair. I knew right away that she was lying to her parents about some of these issues that mom was frustrated about.
Sure enough, the coach responded to the concerns of the parents.  Then, we saw the entire meeting change.  The parents came in to the meeting guns blazing towards our coach.  But those guns were diffused very quickly by effective communication from our head coach.  What happened for that student-athlete is that she was being held accountable for her actions and words by her parents, her head coach and the athletic director.  She became a better student-athlete that day.  All of the problems were solved that day.  If the student wasn't there that day, the parents would have come and blasted the head coach about a lot of unfounded issues.  Then the head coach would have responded, the parents wouldn't have believed her, and there would have been this vicious circle.
Get Johnny in the meeting!!!
Follow @coachfore and keep checking back here for the 2nd and 3rd part to communicating with parents, as well as the rest of this series.