The Two Most Important Characteristics of A Head Coach: Organization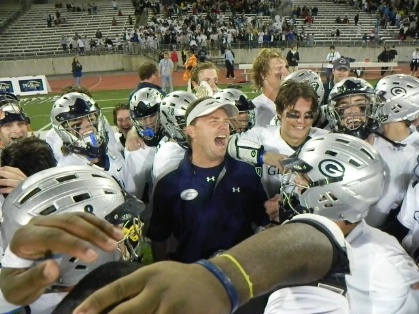 Character – ability to build relationships – positive attitude – leadership – integrity – humility – selflessness – accountability – purpose – flexibility – thick skin – ability to connect – passion – integrity
These are all words that came to me from fellow coaches via a twitter question I've been asking the last two days:
What are the two most important aspects of being a Head Coach?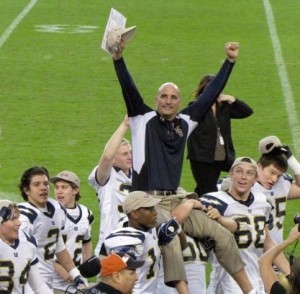 There are probably 100 or more characteristics that are important for a Head Coach to have.  I was asked recently, "Coach Fore, what are the TWO most IMPORTANT aspects of being a Head Coach? What are the two things I need to make sure I have before applying to become a Head Coach?"
I thought it was a TERRIFIC question!
And it really got me thinking.
The two answers I gave him then haven't changed over the last 72 hours of thinking hard about that question and its implications.
I have hired about 25 head coaches in my career as an Athletic Director.  I have had the chance to hire some really terrific coaches, and to be very honest with you, I think my greatest strength as an Athletic Director is in the hiring process.
My track record points to this: both schools I have set the school record at both schools for League Championships in a school year. One school was in its 37th year when we won 5 League Championships, and one was in its 11th year when we won 6 League Championships.
I have been a Head Football Coach for 8 years; I've worked for 4 Head Coaches as an Assistant Football Coach, and I've worked for 1 Head Coach as an Assistant Varsity Baseball Coach.  I only lay out these experiences as an AD and Coach to illustrate that I have a little experience in coming up with the two most important characteristics of a Head Coach.
In my opinion, the two MOST important characteristics are:
ORGANIZATION and MOTIVATION!
ORGANIZATION
The word organization comes from the greek word organon which comes from a more popular word ergon meaning "a compartment for a particular task."
I love the definition as it applies to the coaching world.  Being a Head Coach is all about compartmentalizing particular tasks.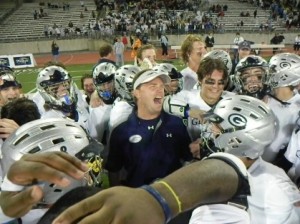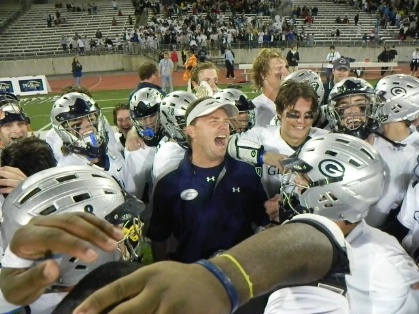 If you are a Head Football Coach, one example of this that coaches are working on right now is their year round calendar.  I spoke with one Head Coach earlier this week that is finished with his year round calendar, starting December 1, 2013 – ending December 1, 2014. How are we going to approach getting this team to Week 1 of the 2014 season?  Are we going to break the year up in to 4 quarters?  Or are we going to break it up in to 12 segmented weeks?  An organized Head Coach has his calendar for next year done within a few weeks of the season ending; an unorganized one gets his calendar done in 2014.
An organized coach has his 7 on 7 passing league and dates in the Summer Calendar by about April 15th – May 1.  An organized one flys by the seat of his pants and waits until June.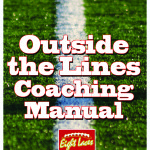 Compartmentalizing tasks on Friday nights during a game consists of giving each and every coach an assignment.  Does your staff do this?  I've always used a coaches' handbook of sorts for my assistant coaches.  In that handbook is an excel spreadsheet that shows what every single coach does on Friday nights.  From setting up the head sets to filling up ice coolers to counting kids get on the bus to exchanging opponent film (old school right there right?!).  I've seen some Head Coaches do a great job of utilizing their staff, and some coaches do a very poor job of this.  I have this document in my OUTSIDE THE LINES COACHING MANUAL.
Being an organized Head Coach is important because the program will rise and fall with the direction from the Head Coach.
If the Head Coach is not organized with simple things like an offseason calendar, an opponent scouting calendar during the season, ordering enough spirit packs for his team, not hiring enough coaches, or making sure that every assistant knows his or her exact role on the staff then chaos will ensue.
An organized Head Coach is able to develop a plan, communicate the plan, and execute the plan.
These three phases are critical to the success of a team.  Without organization to develop how a team is going to achieve, how will they achieve?  Without having the organizational skills to set up an effective parent meeting, or a successful email campaign, how will you communicate the plan?  And without the organizational tools to execute the plan, how will it be executed?  An organized Head Coach does not have to DO all of these things, the best Head Coaches know how to delegate and build a team to support them.  However, the buck stops with the Head Coach.  Organization is at the very center of being able to develop a plan, communicate the plan and execute the plan.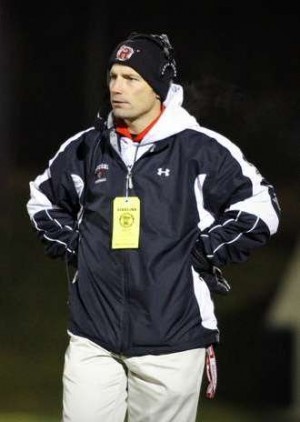 An organized Head Coach runs a team like a successful CEO of a large organization. 
Many moving parts all fall in line towards one ultimate mission.  From the Varsity Coordinator to the JV Head Coach to the Booster Club Secretary, an organized Head Coach will have everyone on the same plane heading in the same direction.  An unorganized Head Coach will have every one of these people heading in all kinds of different directions.
Organization is the key to the long term success of any Head Coach in my opinion.
Find me a President of a successful multi-million dollar organization with a hurricane ran through looking office, and it will probably be the first!  If you aren't organized as a Head Coach, most of your knowledge of the game will fall by the wayside and get lost in a sea of confusion and chaos.
Coach Fore did groundbreaking research on the Football State Champions of 2011 season.  He interviewed 108 Head Coaches from 42 different states.  You can read more about the book he wrote about this research and the ten common characteristics of State Champion teams here.