Jerry Rice: Incredible quotes about The G.O.A.T.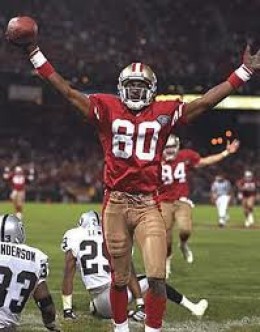 A Football Life is the best television show I watch, period.  Nobody does it better than NFL Films!
If you haven't watched A Football Life: Jerry Rice yet, make sure it's the next thing you watch!  I took some notes because there are some really great one liners in this show.  Ones that should emblazon weight rooms, and locker rooms nationwide.
Take for instance:  
"I once asked him why he worked so hard and he said:  I want to be stronger at the end of the game than the guy I'm playing against."

  Head Coach Steve Marriucci

This stuff is GOLD!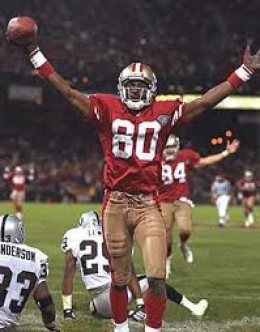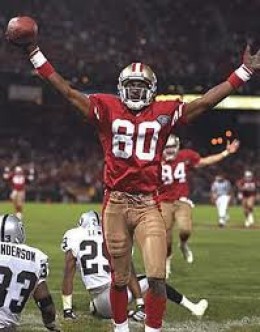 "He changed the game, he changed the way people played that position." – Ronnie Lott
"He always had that fire inside of him. If you doubted it, he wanted to destroy you. He wanted to show you that he was better than anybody that ever played." –  Ronnie Lott
"I had that hunger, that desire, to be successful and I wasn't going to let anything stand in my way." –  Jerry Rice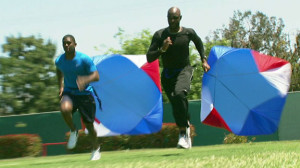 "The greatest receiver to ever play the game of football." – Michael Irvin
"The greatest receiver of all time." – Terrell Owens
"He may have been the greatest football player of all time." – George Seifert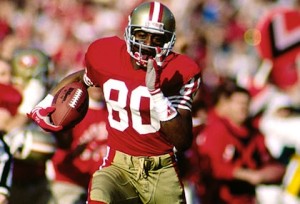 "Every day, (he) never changed." – Steve Young
Jerry worked with his father laying bricks.  His job was to make sure his dad had bricks to lay.  Someone would be on the ground throwing him bricks as he balanced himself up on scaffolding.  He would catch 1, 2, or 3 of them at a time.
"As long as I did my job, when he had bricks to lay, everything went smoothly.  I prided myself on trying to catch everything.  If you didn't do that, you got behind schedule.  If you got behind schedule, you lost money.  I had a job to do.  If I didn't do my job, I would be disciplined," Jerry said.
College coach at Mississippi Valley State was Archie Cooley.  Coach Cooley said "His work habits were very developed because of his father. He didn't mind practicing because he wanted to be a number 1 draft pick in the NFL.  His hands were something.  He could catch most things because when you catch a brick all day, it's got to condition your fingers to catch anything that comes your way."
"Fear of failure pushed me.  If I had a year where I had over 1000 yards, 90 catches, I felt like I had to have a better year the next season." – Jerry Rice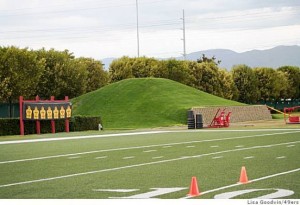 "He would come out 45 minutes early. Sometimes he would work on covering kicks, returning punts, doing this, stretching, working on stance and starts, and catching.  And then after practice, he would be out there running gassers." – Steve Marriucci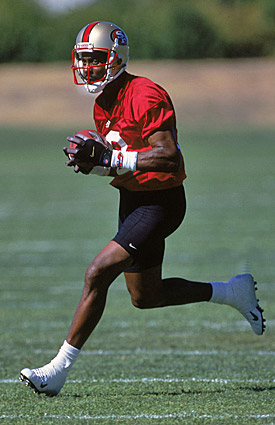 "We won (the Super Bowl) on Sunday, I got on a plane on Monday to go to the Pro Bowl.  Jerry Rice comes up behind me: I chased you all year, and I couldn't catch you.  I want you to know, I'm already training for next year. That's how competitive Jerry was."  – Michael Irvin
"I couldn't sleep at all the night before playing him." –  Deion Sanders