Clinic Notes – No Huddle Offense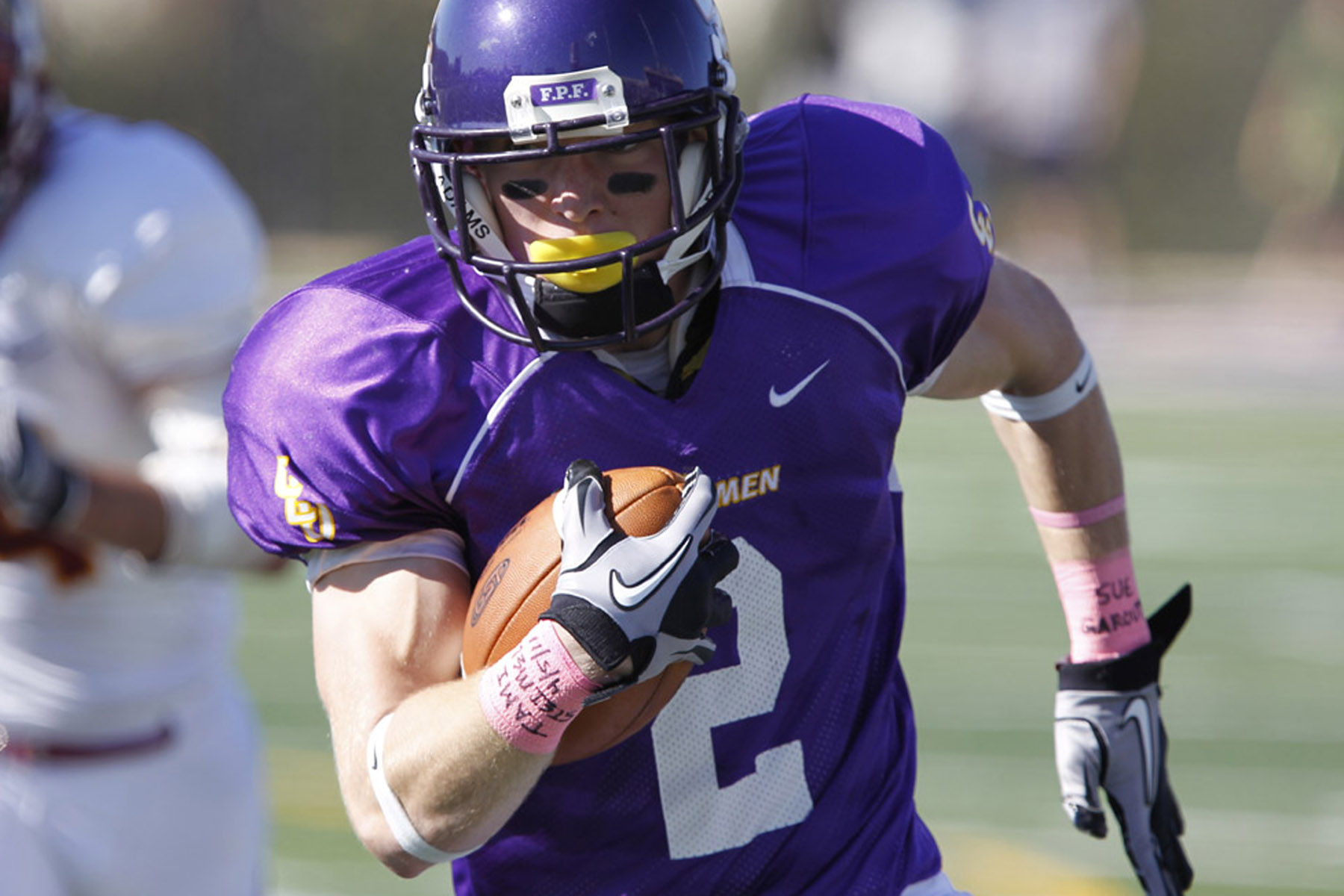 I saw a good clinic session with the OC from Cal Lutheran University (NCAA D3) here in So Cal, and thought I would share my notes.
They set a school record in this no huddle for points scored with 70 vs. Occidental in 2011.
In 2012, his QB set a school record for most TDs thrown in a season with 24.
In 2012, his WR set a school record for most points in a season with 126 points.
In 2011, his RB set a school record for most TDs with 17.
NO HUDDLE OFFENSE
By Clay Richardson, Offensive Coordinator, Cal Lutheran University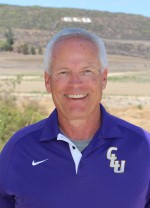 Why The No Huddle?
During a game in 2007, they had to run a 2 minute offense because they were down in the game.  His quarterback said that he was most comfortable in the 2 minute offense so they turned to it full time.
For the most part, the only time they huddle, what they call a "Sugar Huddle," is used for unconventional plays, trick plays, etc.
They use a no huddle offense anywhere on the field and against anyone.
The goals for each offensive drive:
 Score fast
Generate 1st downs
Get a field goal if it is at the end of the first half or game
CHANGING TO A NO HUDDLE – ASTONISHING RESULTS
In 2007, they were 0-2 and averaged 12 points per game.  After installing the no huddle, they went 5-2, and averaged 36.7 points per game.
During the last three seasons of using the no huddle:
40 points per game
474 yadrs per game
229 rush yards per game
47.5% on 3rd downs
24 first downs per game
Pass efficicnecy of 156 (top 10 in nation last 7 years).
165 scoring drives (149 TD and 16 FG)
128 scores in 3.5 minutes of less; 74 in 2 minutes or less; 28 in 1 minute or less
PLAYER BUY IN
Player buy in is key.  They need to identify with the philosophy.  It has to become your identity. They have to want to control the tempo of the game.  The O linemen were the first to buy in.  They loved hearing the D line "making farm animal noises" from being dead tired.  The O line started asking for the no huddle when they soon found out the D line was just quitting.
3 TYPES OF NO HUDDLE SYSTEM
 Turbo = 2 minute type tempo
Single personnel group
Limit formations and motions
28-30 seconds on play clock is the goal for the snap
 Regular = regular no huddle
Snap at 22-25 seconds
Multiple personnel groups
 Set Go Tempo = Team hurries to line, QB says "SET GO" then the whole team looks to the sidelines for the call; offensive call comes after seeing how the defense is lined up vs. the formation
Any personnel
Making play call while QB is at the LOS
POSITIVE ATTRIBUTIONS OF NO HUDDLE
Using the no huddle gives us control of tempo, personnel (ours and theirs).
More time for audibles
Affects defenses – conditioning – especially the D line
Limits substitutions – especially during key situations (red zone, short yardage)
Limits schemes – paralyzes the defensive coordinator
Efficincency 3rd down 48%
Red zone scores 84%; red zone TDs 75%
Good in crunch time, thrives in chaos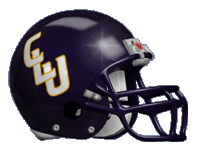 MORE REPS IN PRACTICE
Tues 72-76 reps; Wed 76-80; Thurs 92-106
Do not let players know how many plays you are getting done in practice; they will get tired and lazy once they know!
We are playing a football game three days a week
LOGISTICS OF GETTING THE PLAYS IN
Communication
Personnel – names the personnel group, everyone echoes the group "12" "12" "12"
Play Call – less wordy the play call, the easier it is/faster to communicate
Ex: even H Across 36 (formation, movement, play)
Multiple signalers/decoys are important
Signalers give ALL the same stuff until the actual play call – formation, movement are same, then the playcall is different
Repetition in practice of the signals is key!
Cadence
Turbo Tempo – ready, set, hut every single time, never differs
Regular tempo – full cadence, color, number, color, number set hut
Can audible all the way to the word set
Set Go tempo – turbo cadence, players then look for signs, turbo cadence again
Never goes on 2 anymore; never
SAMPLE OFFENSIVE PRACTICE PLANS
Tuesday 72-76 reps in 60 total minutes Full pads
7 on 7 – 5 minutes – 10 reps
Blitz pick up – 10 minutes – 8-12 reps
Run game – 10 minutes – 12 reps
Pass pro/play action pass/run action pass – 15 minutes – 18 reps
Team – 10 minutes – 15 reps
Wednesday  – Full pads
Red zone – 10 minutes – 12 reps
7 on 7 – 15 minutes – 18 reps
Blitz pickup – 10 mins – 12 reps
Run – 10 mins – 12 reps
Pass – 10 mins – 12 reps
Team – 10 mins – 18 reps
Thursday – shells only – 92-106 reps
Turbo 2 min v. air – 10 mins – 18 reps
Screens/Draws – 10 mins – 10 reps
7 on 7 – 15 mins – 18 reps
Run – 10 mins – 12 reps
Pass Pro – 10 mins – 12 reps
Team – 10 mins – 12 reps
Turbo Two Minute – 10 mins – 18 reps