BECAUSE. . . . . (MUST WATCH VIDEO!!)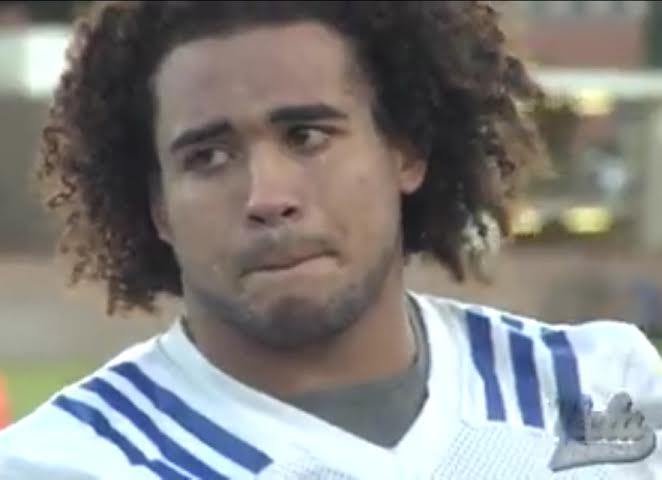 This will be a test to see if you really love coaching/playing football! If you don't cry, then maybe . . .
I'm a 38 year old man, not FORTY, like some people I know.  (Cough, cough, Coach Gundy!!)
Anyway, I'm 38 years old, and this video made me tear up.
If you haven't seen the 2014 Butkus Award Winner receive his award from the one and only Dick Butkus after a recent practice at UCLA, you've got to watch it!!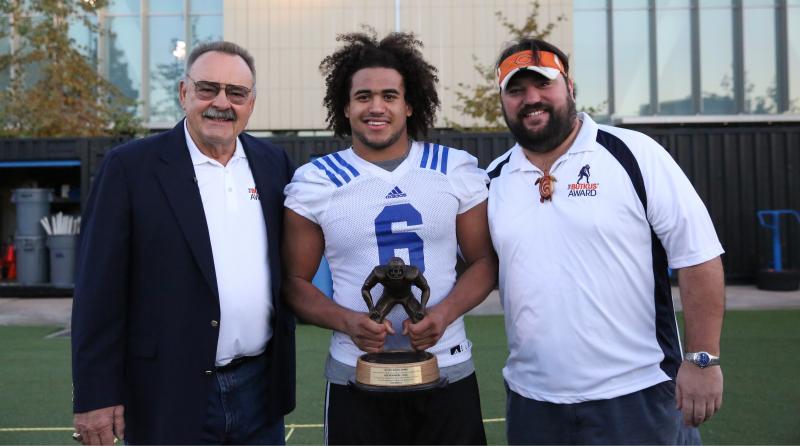 I absolutely LOVE the pure EMOTION this young man has.  That right there is what coaching and playing this great game is all about friends.
This young man Eric Kendricks breaks down right there on the spot when presented with this award.  Why?
Because of the passion.
Because of the love.
Because of the work.
Because of the sweat.
Because of the blood.
Because of the brotherhood.
Because of the joy of victory.
Because of the agony of defeat.
Because of his coaches.
Because of his parents driving him to workouts at 600 am back in the 10th grade.
Because of the doubters.
Because of the drills.
Because of the drills.
Because of the drills. The countless footwork drills, the bag drills, the reading drills, the drop drills.
Because of the iron pumped.
Because of the yards sprinted.
Because of the strict diet.
Because of the discipline.
Because of the team > i mentality.
Because he is 6 feet.
Because a lot of college coaches said "he needs two more inches to be worth a darn."
Because of his heart.
Because of his effort.
Because he did not see ONE down in 2010, his first season with the team.
Because he was a linebacker, quarterback, kicker, punter AND running back in high school.
Because he only got 3 stars from Scout, he wanted 4.
Because he was a three sport athlete in high school, and it still worked!
Because he's been recognized when he didn't expect it.
Because this year, he's simply the BEST!
Because of his teammate's embrace, you know what kind of man he is.