Top 10 Characteristics of Championship-Caliber Football Programs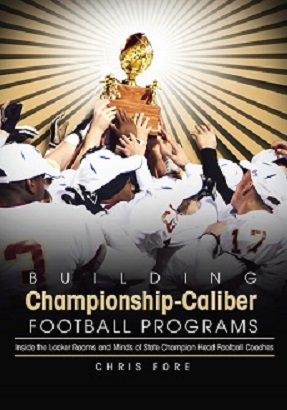 BUILDING CHAMPIONSHIP-CALIBER FOOTBALL PROGRAMS: Inside the Minds and Locker Rooms of State Champion Football Coaches
In December of 2011 I started a journey.  That journey was to talk to more than 100 State Champion Head Football Coaches from the 2011 season.  I was able to track down and interview 108 of them from 42 States.  I wanted to know what were the MOST important characteristics of their program was.
Coaches reported about 35 different characteristics during this research.  However, 10 characteristics came to the surface, and were the most common ones among all 108 State Champions.
Building Championship-Caliber Football Programs was one of the top selling books of the 2014 Clinic Season.  It is jampacked with hundreds and hundreds of quotes and anecdotes from some of the VERY best high school coaches in the nation.
Order this groundbreaking research here for just $19.  
Download a FREE power point from my Glazier Clinic talk on this research.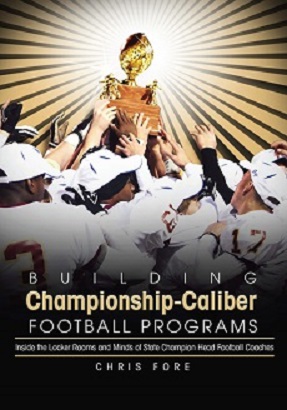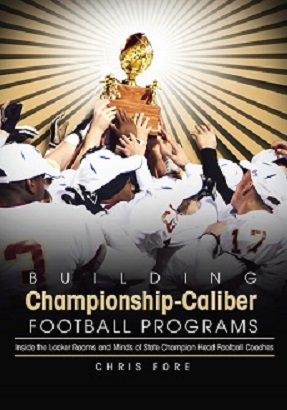 1.  It's Not About Winning: Oxymoron of the Highest Sort
"One of the most common statements I received back from the 2011 State Champion Head Coaches is "it is not about winning."  Coach after coach made statements to me like "if you want to win a state championship, do not think about winning a state championship" or "do not focus on winning" or "winning is simply an afterthought."
"Be yourself.  Do not focus on winning a state championship.  Focus on daily excellence."
– Harry Welch, Santa Margarita High School (California)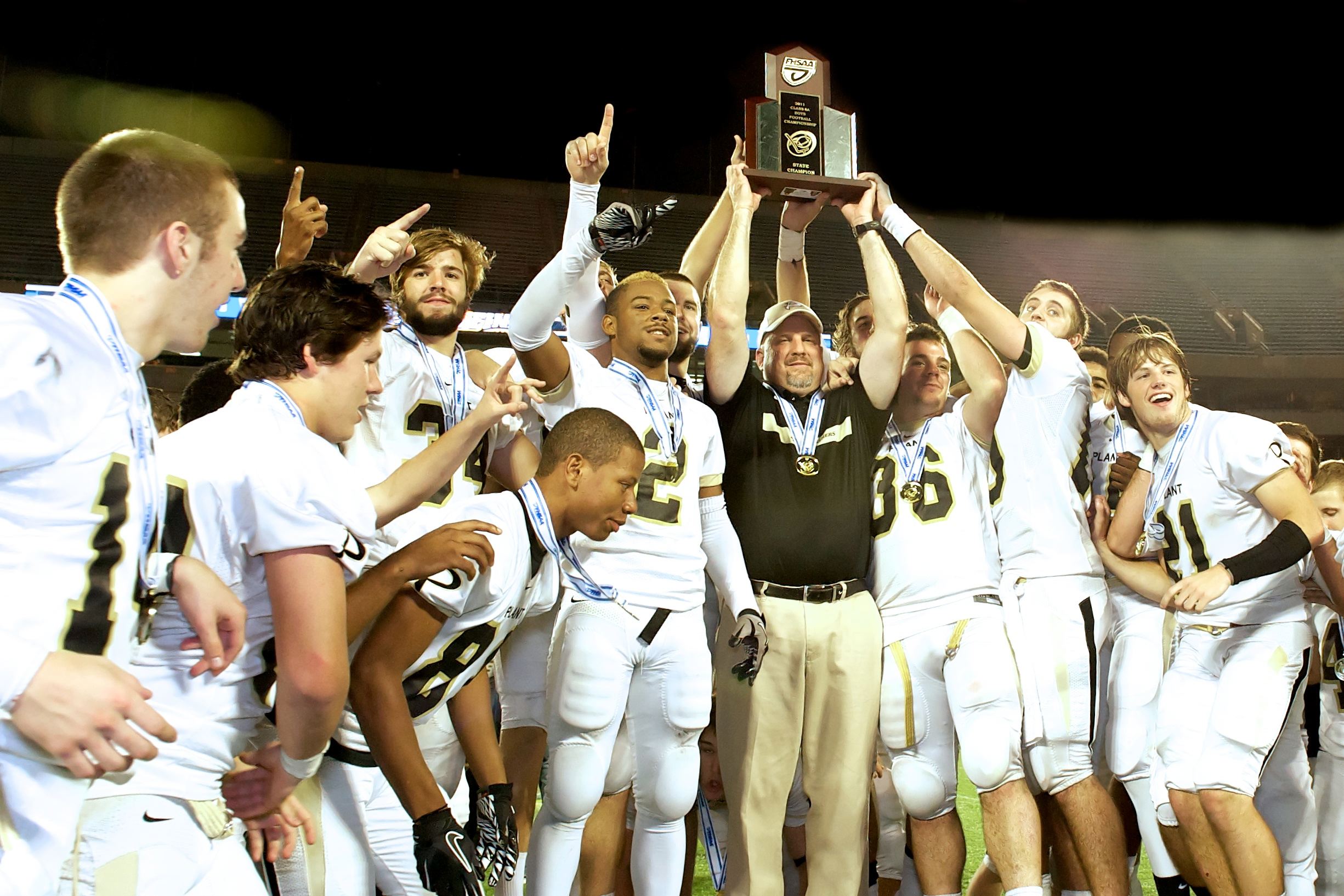 2.  Stay the Course: Developing Your Philosophy
"I would tell another coach to stay the course and stay true to your philosophy and the culture you are trying to create as a coach. Challenge your players on a day to day basis and hold them accountable for their mistakes. Once they buy in to what you are preaching not only will they be successful football players but they will be successful people as well."
– Eric Cumba, St. Thomas Aquinas High School (New Hampshire)  
3.  Coaching the Heart of the Athlete
"The connections are what I feel to be the strongest part of our program.  Kids have buy in which goes a long way.  I develop connections by having team bonding times besides the weight room or field. The biggest advice that I could give another coach is make connections with the kids make them understand that you value each and every one of the players."                                                 
– Michael Bates, Little Snake River High School (Wyoming)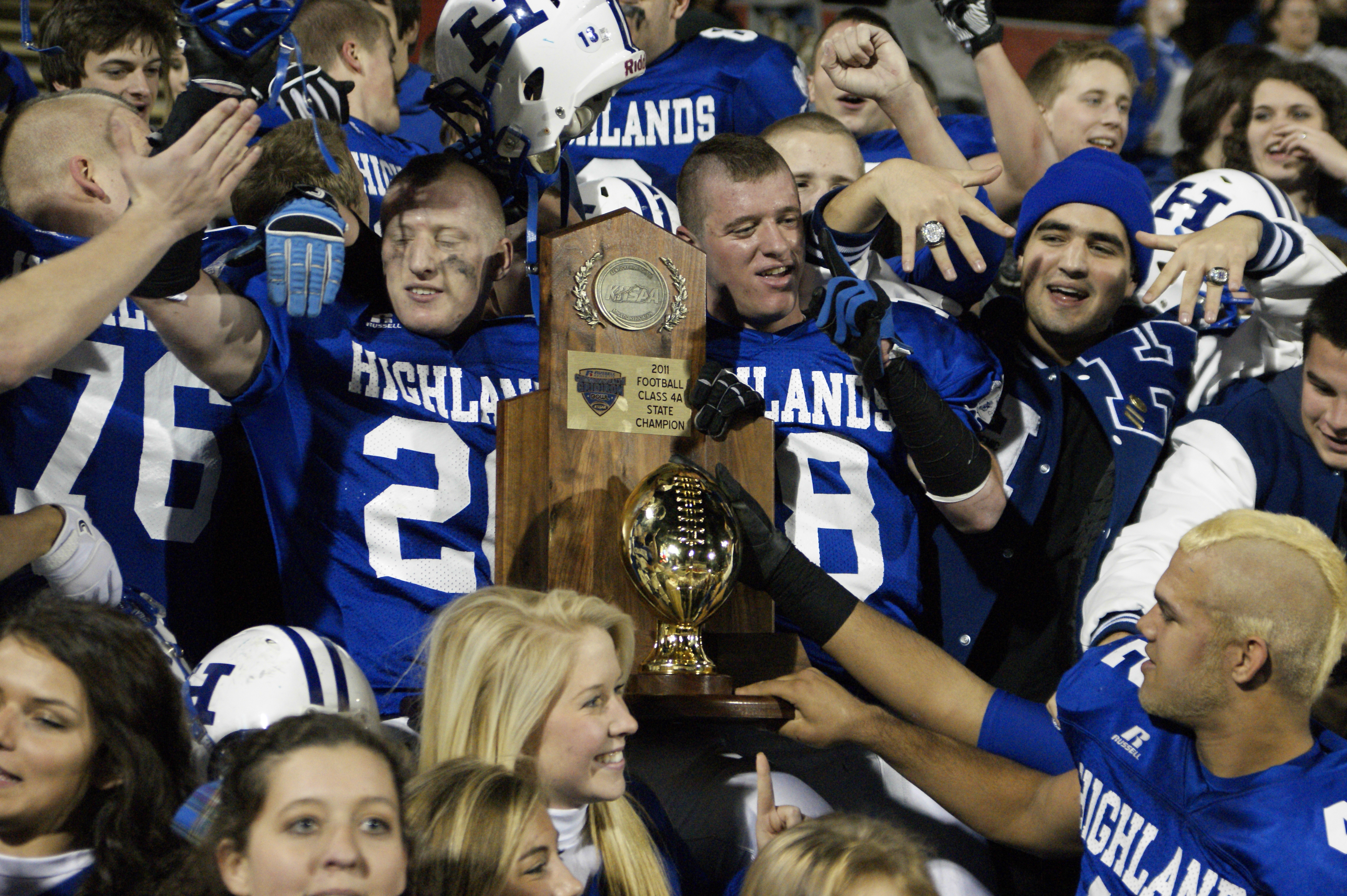 4.  The Little Things: Daily Discipline With the Fundamentals 
"Focus on the little things.  This is the best piece of advice I ever received as a coach.  Take care of the small things that are important (fundamentals, relationships between teammates and coaches) and the big things like winning will come.  Be committed to your values and stick with them even if it costs you games now because you will win in the future."                                    
– Rick Streiff, Cathedral High School (Indiana)
5. Developing a Work Ethic: Teaching Your Team to Put in the Time 
"I believe we get a competitive edge during our off season training program. We work extremely hard in our off season and our weight lifting/speed development program is run just like a practice. The players are pushed to extreme levels and a total commitment to our program is required. Every class at Tarboro High wants the chance to become state champions and they are reminded on a daily basis that only one team in the state will be the best. Never let your opponent outwork you on any given day. Our phrase is "Somebody is going to get better today; it might as well be Tarboro!!"                                                                                    
– Jeff Craddock, Tarboro High School (North Carolina)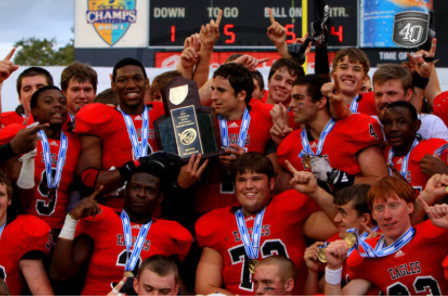 6.  Leadership: Creating Influence and Direction
"The most important aspect would have to be the leadership from our seniors.  Everyone bought into the conditioning and team concept because everyone saw our seniors working as hard as they could to just win.  No one came into the season with a preset agenda.  Just to win and have fun playing."                                                                                                                                                                                   
– Ray Steele, Indian River High School (Delaware)
7.  Team Chemistry: The Most Overlooked Key to Success
"Team Chemistry is everything! The 2010 State Runner Up had more talent than this year's 2011 Championship team did, but could not all get along. We stressed respect and had several team building activities."                                                                                              
– Kevin Swift, Gold Beach High School (Oregon)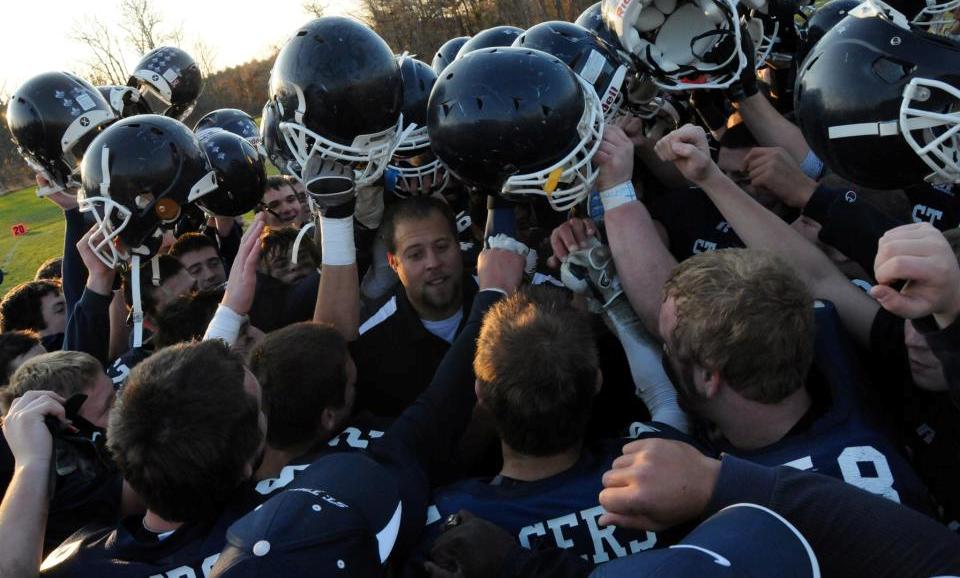 8.  Mental Toughness: Getting the Mind Right
"We spent a great deal of time on the mindset each week.  Mental toughness….it's not the what, but the how.  Mental toughness is being able to go from play to play/ stay in the moment and being able to focus.  Being excellent is the ability to do common things with uncommon discipline and enthusiasm.  Don't get caught up in distractions that have nothing to do with the moment/ play/ game…etc.  This takes mental toughness; which is a learned behavior."                                                                                                                        
– Hal Wasson, Southlake Carroll (Texas)
9.  Preparation: Leave No Stone Unturned
"My best advice would be the same advice I would give to a first year head coach, and that would be the only thing guaranteed concerning your next football season is that you are going to have adversity. So plan for it, and understand that your ultimate success is going to depend on how you deal with whatever adversity comes your way. Championship teams always seem to find a way to overcome obstacles. That is why at each end of our locker room we have a sign that says 'No Excuses, Win the Day'…"    
– Kevin Wright, Carmel High School (Indiana)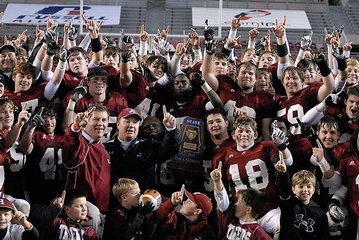 10.  Building Trust and Confidence
"Trust.  The most important characteristic of a great leader is they can be trusted. Trust is developed by being honest, consistent and always following through with what you say you are going to do."                                                                                                                         
– Mike Favero, Logan High School (Utah)