Under The Headset: Preparing For A State Championship Game – Pt. 4
This is the fourth part of a series written by the St. Margarets (CA) Offensive Coordinator Robb Fahrion.
If you haven't yet, you can read the first three parts:  Part 1 – Part 2 – Part 3 
Monday, December 15, 2014 – Install Day
As we navigate new waters for the bowl championship week, a lot of considerations were made regarding our schedule and how to best prepare our kids. This is finals week and St. Margaret's is a rigorous academic school. With that said, we adjusted our practice schedule to reflect the importance we put on academics. I truly believe that football is merely a vehicle to teach kids about the important things during their high school careers: character, discipline, sportsmanship and academic excellence. I have never coached an NFL player and have coached only very few NCAA athletes, but I have coached many business professionals, teachers, soon-to-be lawyers and doctors, performers and craftsmen.
We decided to make practice from 3:00-5:00 pm and divert from our normal 3:15-6:00 pm practices. At this point in the year, the building blocks and fundamentals are there and it is merely just fine tuning and preparing for your upcoming opponent. Heavy team offense and team defense sets will be ran. We want to keep the practices light and fun. At the end of the day, these are the last moments we will have together and there is absolutely no need for us to be uptight.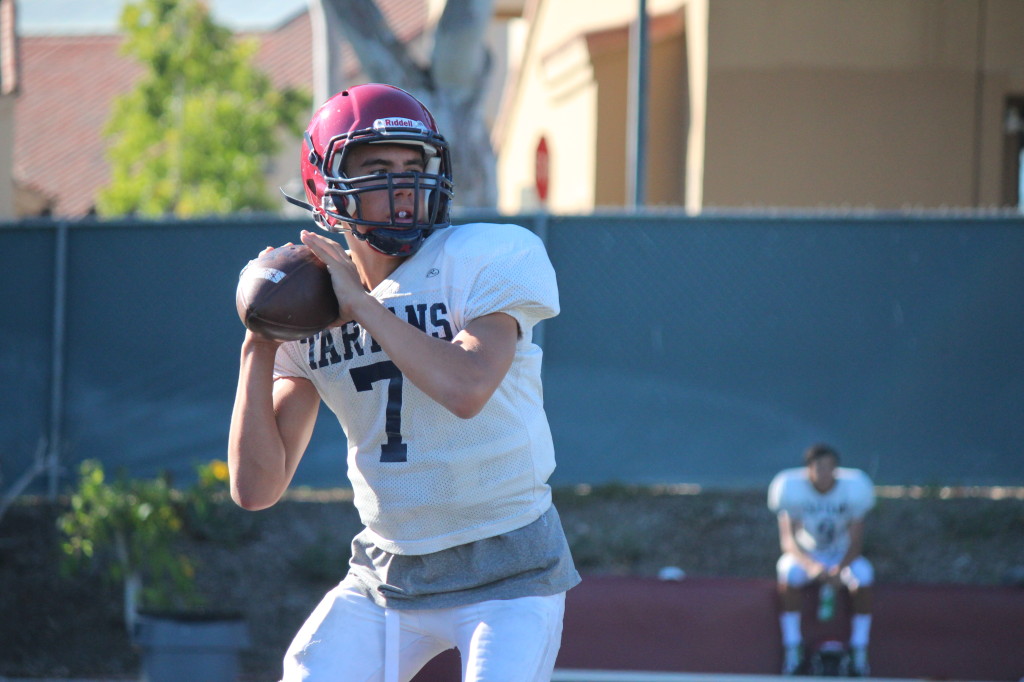 3:00 pm, St. Margaret's Field, Practice
Monday is our heavy install day. During this day we go over all of the formations that the other team will run and I run through all of the defensive alignments, coverages and blitzes that we will see. From there, I work primarily with the offensive line during an inside run period in which we walk through every one of our run plays against the different fronts we may see.
As an offensive coordinator, understanding blocking schemes and offensive line adjustments is the most important aspect of the job. I always say, "Everyone looks good in t-shirts and shorts." (Referring to 7-on-7) This was a huge focus of mine after I took over as offensive coordinator and I truly fell in love with the offensive line position and the intense mental preparation that needs to be done for this position.
Following inside run, we work into our team sets. We are facing a heavy run game, so my defensive backs face a little bit of a different challenge this week. I encourage them to get a good read from one of their offensive lineman for run/pass and also tell them our job this week is to keep 10 yard gains, 10 yard gains, and not turn them into 40 yard gains. My guys are bought in and know the task at hand.
During team offense, I start by running back through our inside run plays along with the different formations we will run them in. We show a lot of different looks, whether it be split backs, I-formation, bunch, trips or doubles, but the core of the offensive blocking schemes never change. Trap is trap whether ran from bunch or split backs. Offensively, we like to keep it simple and stick to what we know. This is our mentality for this week. Do not stray from what got us here.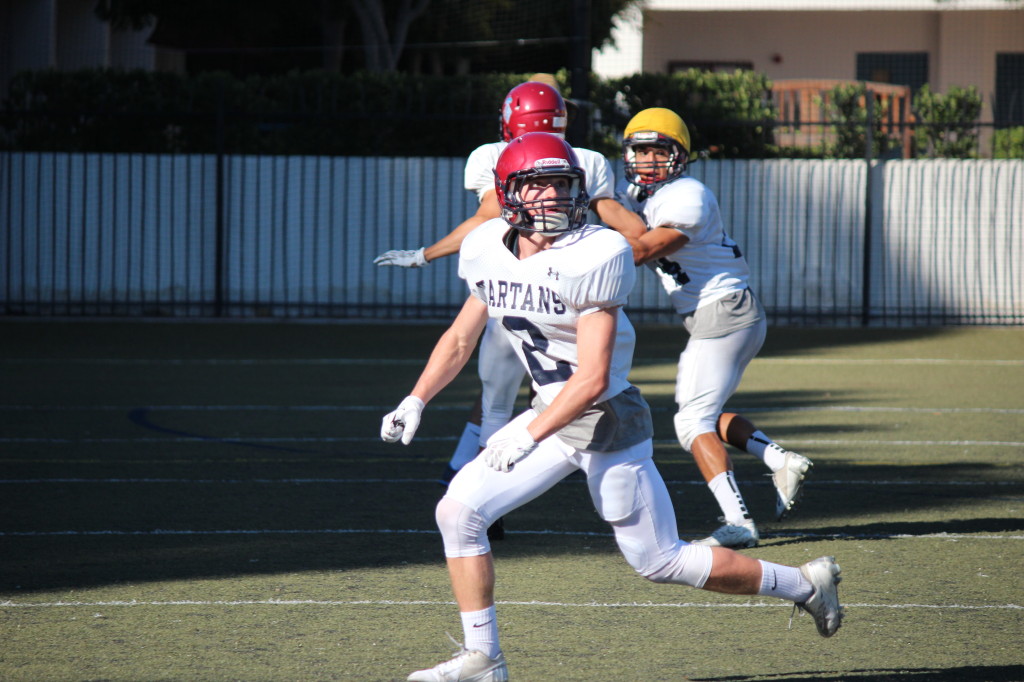 About the Author
Robb Fahrion is the current Assistant Head Coach/Offensive Coordinator and Head JV Coach for the St. Margaret's Episcopal School in San Juan Capistrano. He has been coaching for eight varsity seasons. During his career, he has been a part of two CIF Championships, one CIF South Bowl Championship, seven league championships and many deep runs into the postseason.
He can be reached via email at robbfahrion@gmail.com or by cell phone at 951-218-3523.   He welcomes any and all inquiries and questions.