114 Ways Assistant Coaches Can BEST Help The Head Coach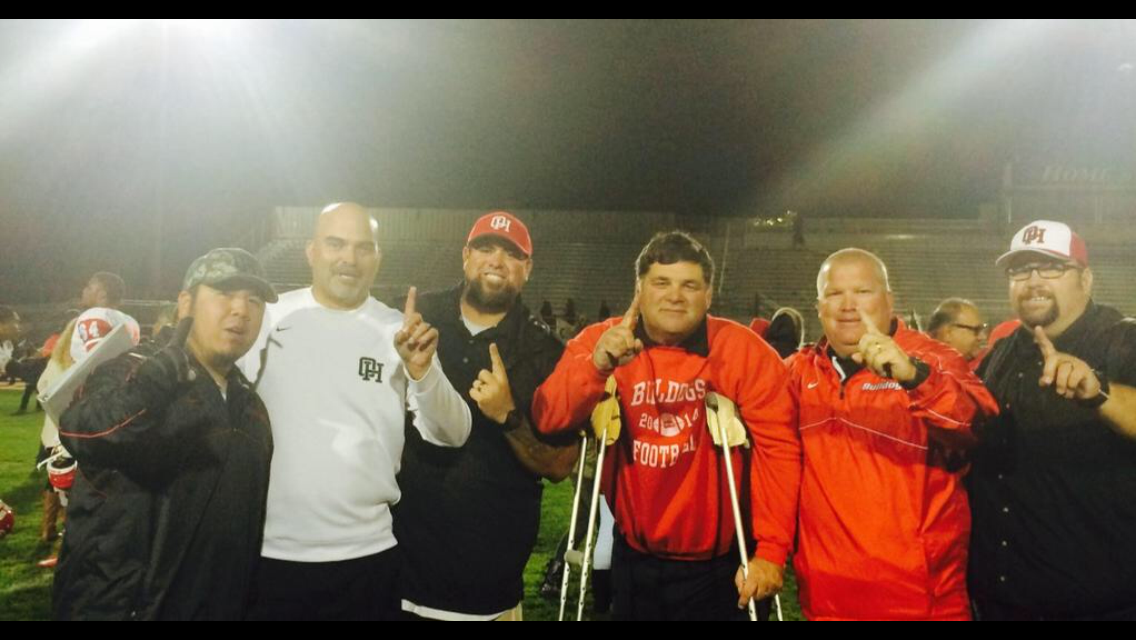 In April, 2015 I surveyed 183 Head Coaches from all over America. 98% of the coaches are were in the high school ranks.  96% of the respondents were Head Football Coaches.  Even though most were Head High School Football Coaches, I really believe that the results of this survey would be just about the same no matter which level you are at, and no matter which sport you are coaching.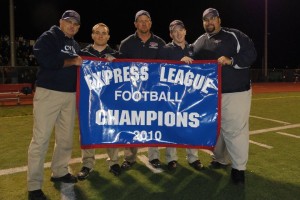 Here is a list to the question:
What is the BEST way that an Asst Coach helps you personally as the Head Coach?
Express your genuine opinion
Is a great ambassador of the program and teaches student athletes to be quality young men.
A coach that understands their role.
Reliability leads to the delegation of responsibilities that are taken off of my plate.
Learns on the job and is willing to give feedback and/or run parts of sessions if needed.
Carry out assignments to the best of their ability.
Fulfills his role as position coach, communicates with kids, and takes on responsibilities that are assigned.
Above all is a program guy.
Communicates with me – agree or disagree with decision behind closed doors but in front of kids we are one front.
He makes sure that his position is the best on the team – discipline, effort and most importantly production!!!
Be Loyal, and complete given tasks above and beyond
Work ethic
Support and not being afraid to tell me when he has a better idea.
Paul "Bear" Bryant had many famous quotes in his day but the one that sticks out to me is, "The mark of a good coach is when he surrounds himself with people that are smarter than himself".
Knowledge of the game is important but knowledge of people is even more important. To have that ability and to be eyes when I cannot see is a major asset.
Record keeping from stats to payments to inventory to preparing practice plans
Helps the program in the direction I lead
Coaching his position to the best of his ability
Knowledge of the sport so that I can focus on other things and I know he is teaching things the way I want them taught.
Support the head coach publicly and accept and produce in the role which they are hired. Be flexible.
Be self-motivated
My gateway to the players. Keep me up to speed on how they are feeling and what they need.
I've had a few assistants that come when practice starts and leave right when practice ends. I can't stand that.
The best way an assistant can help me personally is take the time to be early and stay late to see if anything needs to be done. Most times nothing does but when it does happen and I am the only one there it makes for a long night!
By being self driven, reliable and trustworthy
By giving feedback either positive or negative.
Helping with off the field things. Fundraising, gear collection…
Prevent the small "issues" from getting to me.
Takes on and leads specific areas of the program. For example: – equipment hand out and collection – If they are a coordinator they lay out install schedules, scout play cards, and drill progressions for their defensive position coaches.
Running summer weights
Be hard working and not be afraid to do the little things
Does things without having to be asked
Take care of little things that are assigned to you
Time Commitment to program year round, this may mean several things but as long as it is contributing to the well-being of our athletes (football) it is good!
Be committed to their job and work hard
Follows through on assigned duties
be willing to do anything, no job is too small
Be willing to do the extra/dirty work.
Actually puts the program as one of his top priorities in his life.
Will take the time to get better as a Coach to learn how to help me create and maintain a positive learning environment
Put time and effort into their position/job.
Someone who is able to be a "sounding board" in discussion of team development and improvement.
Someone who can identify team issues that have been overlooked or unnoticed by me.
Maintain consistency to reinforce key messages
Make the game fun. The season can be long and stressful,
Your assistants understand that better than anybody and they can make the daily grind of the season fun and personal.
Reinforcing with the players the priorities I lay out for the team (both on the field and off it). If the staff isn't all on the same page the players won't know whose direction to follow.
Be supportive of our mission as a program- I'm not looking for a "yes" man, but you need to support everything we do no matter who you are talking with -another teacher, a parent, or a random community member.
Do your job to the best of your ability- how you do your job as an Asst has a direct impact on my ability to be the Head Coach of the program.
I love working with young coaches and help "teach" how to be a good coach and do things the correct way- but I cant hold your hand/micro manage you as a coach no matter the experience level. The same thing goes for older coaches- you have to be able to adapt to changes in the program and my expectations for you as a coach and your commitment level.
Alignment with program not his own agendas
Coming prepared and helping with the little things
Off season help – paper work, fundraising, weight room
Motivate kids
Being sold out to the vision and philosophy of the program.
Helps to the HC keep program organized, do I have to step in and over watch his unit or can he manage them.
Know his role and do it to the best of his ability
Film room and off the field,
Master the system within the program
Support with tough decisions like playing time, direction of a program and being there to talk through ideas with
Being able to do things delegated to him
Leadership in the weight room
Be able to autonomously run his/her practice and game assignments.
Is dependable and works hard at his craft.
Simply responding to emails immediately, voicing opinion, sharing ideas, etc. let's me know we're on the same page.
By becoming the expert at something.
Being able to follow directions and ask questions in advance, before an activity.
The best way an assistant can help me is honesty. Honesty in their player assessments, honesty in their opinion on direction of team.
By selling the program to the players n community
communication with athletes on campus
Adds value to the program by having a keen awareness of things that need to get done.
By preaching the same message, but in a way that is uniquely their own.
be an extension of me when working with players
develop a great relationship with his position players
Coaching the fundamentals of their specific position
Offering input and ideas that are different than mine
Take charge of something that needs don't without me having to delegate it. Being a servant leader.
Doing his job and being loyal
They know their stuff and can keep the wheel spinning when I have to be in a "5 minute" Faculty meeting for 45 minutes.
The best way my assts help me is by asking to do more. Whether that's film break down, weight room help or practice planning/setup
To be fully prepared every day.
Not afraid to share ideas.
Carry out my instructions completely
Be a great teacher. Helping with the small stuff.
Take ownership of some part of our program
taking initiative, seeing what needs to be done and doing it w/o having to be asked
Self starter
Handle some off the field responsibilities as well as on field responsibilities
Sharing of ideas
Take initiative. Be involved, and continuously work to improve.
I always want guys wanting to know more. Wanting to look for ways to help improve the overall program
work well with kids and know your position
Does his job on time, provide all information needed with his own opinions, and then allow the head coach to make the major decisions and buy into the decision.
Handles issues the way you would expect them to.
By freeing my time up to coach
Do whatever you are asked to do to the best of your ability
Be available to work in and out off season
I can trust him with a task
Shared responsibility
DO things without having to be asked/told.
Through breaking up the practice with a different drill
Taking on the laundry, checking gear out, changing up stretch routine
Charting Hudl, and being willing to tell me when I'm wrong.
Make sure everything is organized and ready to go before the head coach needs it organized and read to go.
Do things without being asked or told
Be dependable
I need honesty from assistant coaches about all aspects of our program.
Off-season accountability
Does role he is delegated on time and completely to a high standard
He provides insight from a different perspective than how I approach a practice/game plans and scouting reports.
Being hungry to work for what's best for the kids. Check your ego at the door, we are here to grind!
To treat the players like they are his/her own. They must know that their coaches care about them
Always asks what he can do, wants more responsibilities
Do anything mentality for program
Chris Fore is a veteran Head Football Coach and Athletic Director in Southern California.  He is the author of several publications, and runs Eight Laces Consulting.  The mission of Eight Laces is "To prepare coaches to be hired for the job of their dreams, and to provide coaches and athletic directors with dynamite resources to become even more successful in their fields."