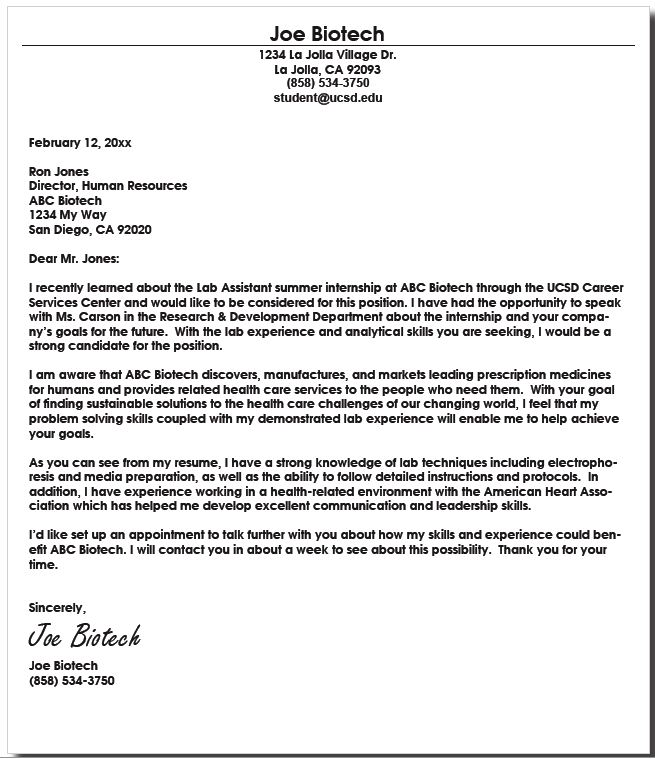 As part of my consulting business, I write custom cover letters for coaches.  I don't think that enough coaches truly understand that your cover letter is actually more important than your resume for some administrators.  I once worked with a Principal that put far more weight in the cover letter than the resume.  And I've worked  with a Principal who didn't even read them!
So, you simply never know if your cover letter will be THE key to getting in to the YES pile, or hardly even regarded as an important part of the package.  Therefore, I encourage coaches to put a LOT of emphasis on getting a dialed in cover letter.
You don't want to overlook this part of the package.
As an Athletic Director, I saw a LOT of different cover letter formats. A variety of different lengths (keep yours to under a page), different fonts, different colors, on different types of papers, etc.  I saw cover letters with a picture of the coaches family, ones with random quotes on them from Sun Tzu, or JFK, or Mr. Quotable Coach.
One time, I had a coach send me a cover letter about how great of a football coach he was, for a basketball job!  (He coached both, but we were hiring a basketball coach.)
Many times I've had coaches fail to even change the name of who they were sending the resume to.  For instance, when I was at Capo Valley Christian as the AD, I got a cover letter addressed to a school in Texas; I was in California.
I've received multiple cover letters from the same coach, but they said different things.
I've seen just about everything on cover letters during my six years as an Athletic Director.  As part of my consulting, I've helped clients with advice about their cover letter.  Here is one such example below.  I've removed his name, and the school names, for obvious reasons.  My suggestions are in bold print.
————————————–
HUGE NAME HERE WITH PICTURE
I would eliminate the picture, and your name so big, and your contact info up there. This stuff all goes on resume. No reason to have it here.
March 15, 2015
To Search Committee Unless they've asked you to address stuff to search committee, make this personal and do it toward the AD or school president; find out who is in charge of the search.  
I am interested in becoming the Men's Basketball Head Coach at (School Name) University.  (just interested? How about leading with "My name is ___ and I want to be your next Head Basketball Coach.  Next sentence follows directly with why; captivate them early. This letter is to inform you of my qualifications for the position. (Not needed, they know why you're sending them this cover letter.)
Currently I am an assistant men's basketball coach at (XYZ) University, a position that was granted to me this past summer. (I would strike, a postion that was granted to me this past summer.  Remember, you need this thing to READ FAST; elminate EVERYTHING that isn't really needed here for them to get a great snapshot of you. The goal of the cover letter is two fold: quick introduction, get them to read your resume. That's IT!  They will see that you just started there this past summer on your resume.)
Prior to my recent hire at (XYZ) University I was the Associate Head Coach for the (XYZ) College men's basketball team in (City, ST). We just finished with a record of xx-xx, the first time in school history having back to back 20 plus win seasons.
(Let me tell you why I will have success at XYZ; one of many examples is that as the Associate Head Coach at XYZ University, I helped to lead our team to their first back to back 20+ win seasons in school history!)  Now read what you wrote, and what I wrote – which one is more intriguing?  You have too much extra stuff in my opinion, that doesn't enhance your letter.
We finished second place in our region and represented the West as the number two seed at the Conference championship tournament, playing for the championship and finishing second overall. (This sentence is not needed; goes on your resume.) Besides coaching, I also was given the duties of strength and conditioning and individual player development to student-athletes at XYZ College.  In addition to my job duties at XYZ College, I held the position of  K-12 Director/Instructional facilitator in Health/Fitness Curriculum for the XYZ School District. (I would totally eliminate this part about your K-12 job when you're applying for a college job.  It doesn't help your cover letter at all to be honest.)
During the 2011-2012 season, driving three hours one way, I assisted the men's basketball team and acted as a consultant for ABC University, located in City, ST, ( as you know, recently granted GNAC membership), while they continued the transition from Division XYZ to NCAA Division II status. (This is not needed, clouds up the letter)
How about: I'm a respected member in the college basketball coach world. For example, the Head Coach at XYZ University called upon me to consult their team. One reason he called upon me was to help them bridge the gap between Division XYZ and NCAA Div 2 level, where they now play. (This intrigues me; it makes me want to ask that coach who asked you to consult about you, it makes me wonder why he would call upon you, it makes me think more about you. You have to leave a little mystery in your cover letter, so they do some more reading on your resume.  The year doesn't help this story, the location of their school doesn't help this story, the fact they are the first forein institution, etc. doesn't help; its the fact that they called upon you to help them transition from Division XYZ to D2, that's it.)
 Prior to that, I was the Head Men's Basketball Coach at XYZ College, a NAIA member.  This was a position I held for three years and left that position as the schools' all-time leader in winning percentage at .659.  During my three years, we competed for the conference title twice, reached the NAIA National Tournament twice, and had a top 25 national ranking all three years, with #7 being the highest in school history.  We averaged 20+ wins a year, graduated 93% of our student-athletes, and competed at the highest level while having the lowest operating budget in the conference, as well as having only one paid member on our staff.  We competed many times against teams that represented the NCAA Division I, Division II and III as well as NAIA Division I members, which we often defeated and/or competitively matched up. We always enjoyed our opportunity to compete against the larger schools as it prepared us for The DEF Conference, post season and the NAIA national tournament.
Again, way too wordy – most of them you should have on your resume, this needs to be 3-4 sentences, that's it.
 As a coach, I have experience, as a head four-year collegiate coach, the remainder being in all levels: Junior College, NAIA, NCAA Division I, II and III.  I am familiar with and completely understand the opponents/talent level needed to compete nationally. While gaining this experience, I have established excellent recruiting ties, in the entire Western United States, Midwest, Southern Regions and Canada
 During this time, in addition to coaching, I have also taught Physical Education, Health/Fitness, and strength and conditioning classes, assisted in academic compliance and conducted duties in the area of advising as well as degree completion.  This has given me a greater knowledge for academics and athletics at the collegiate level.   I know how to recruit students with academic credentials and basketball skills. The experience and growth I have gained as a player, coach, and educator at the NAIA and NCAA levels has taught me the positive impact a coach can have on a student-athlete's life.  I enjoy the daily opportunity that athletics and education provide for me to be a positive and ethical role model and mentor for student-athletes.
 As the head coach, I will run a complete program—a model that incorporates integrity and high expectations as the base. My experience as a head coach and an assistant at the four-year level has made me fully aware of the necessary day-to-day demands that surround a head coaching position. It is important to be on campus full time, as this will allow me to track the academic progress of student-athletes, be available for student- athletes and their professors, administer and supervise workouts, as well as run a year-round weight lifting and conditioning schedule.  I would also be able to administer and be involved with summer camps, preseason scheduling, and budgeting, fundraising, team travel as well as providing students with the needed information to continue success towards degree completion.  These are duties that I have managed in the past at various universities. Being actively involved on campus would provide me the opportunity to partner with the community to recruit and promote the university and the Men's basketball program.
 With teaching experience in Health/Fitness and the Recreation field and a Masters degree in Sports Management, I am also available to take on and manage Physical Education classes, if needed.  After spending three years on the XYZ campus, I was able to work first hand with the administrator who managed the fitness center, oversaw the intramural program and other athletic events.  Not only have I observed, but also assisted with these duties and enjoyed the interaction with the general student population to see their excitement and growth in these areas and thus create a positive bridge between athletics and the campus life.  Don't need this entire paragraph.
With my experience and qualifications, knowing the rules that apply to the NCAA Division II, having national and international recruiting connections, and my past success as a head coach, I feel that I am a perfect fit for this position.
Great sentence, this should be your last sentence on the first page of your cover letter.  But don't use "I feel."  Be confident.  If you aren't confident, why should the AD be confident?
I would welcome the opportunity to join the Mascot family and become the next Head Men's Basketball Coach.  I look forward to hearing from you soon wherein I can expand on my experience and attributes in a personal meeting and interview.  I will bring a strong work ethic, knowledge, leadership and compliance of all rules and regulations, and a vision of basketball that coincides with the university. Every coach in America says these things, delete them, doesn't help your resume.
————————————————
I hope you learned something about cover letters by reading this.  Go and order your custom cover letter, written by someone who KNOWS what is effective on a cover letter!
Chris Fore runs Eight Laces Consulting.  He consults coaches nationwide about the job search process. He is the author of An Insider's Guide To Scoring Your Next Coaching Job, among other publications.  Coach Fore is a Certified Athletic Administrator, and has his Masters Degree in Athletic Administration.