The Changed Landscape of Coaching Football In Southern California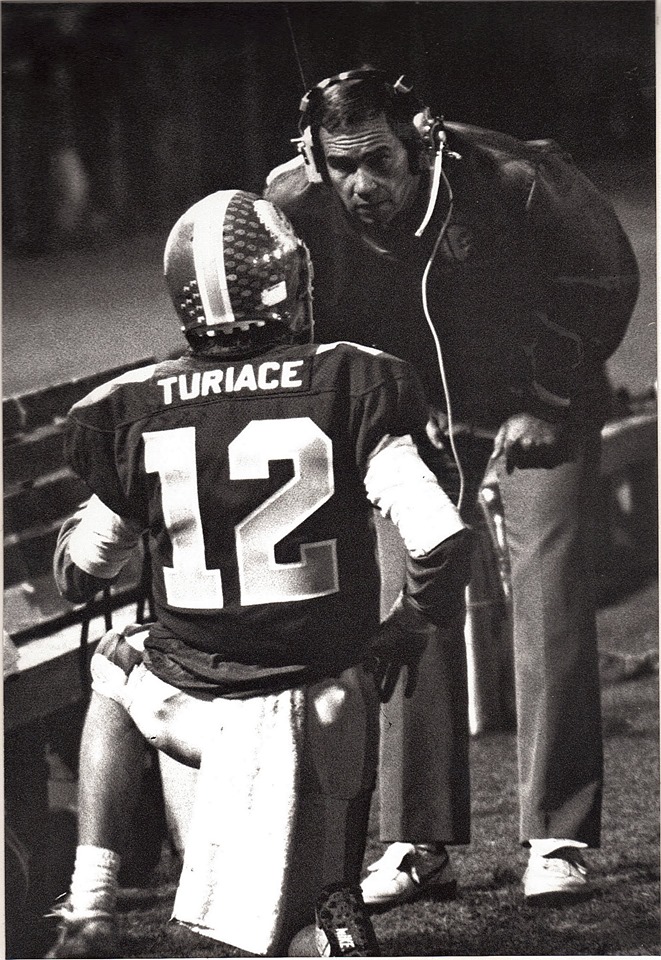 I grew up in a one horse Southern California town named Fallbrook, the furthest most "town" in San Diego County.  Nestled among avocado trees and rolling hills, is a high school.  The Warriors play there.  The Fallbrook Warriors.  And I started watching them when I was about 5.  And the man who led those men to battle every Friday night was a man tall in stature, a former college tight end, with a booming voice.  An imposing figure that demanded respect.
Tom Pack.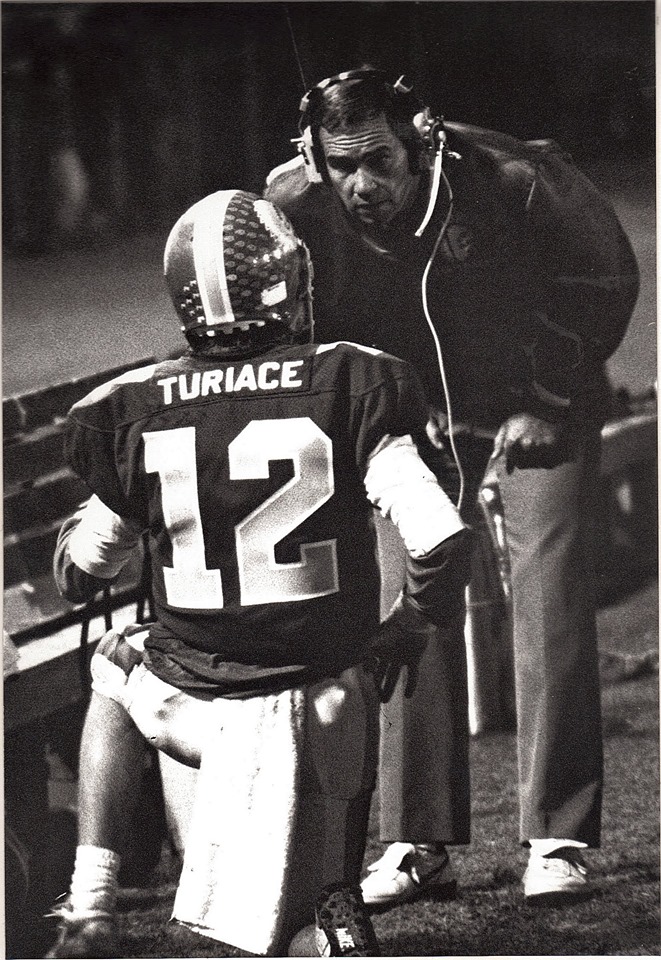 Fast forward 9 years, and I'm sitting in the bleachers not as a fan, but a freshman football player.  1990.  A huge pit in my stomach. Hell week.  Coach Pack standing before 150 teenage boys.  Warm August morning.  All of those boys in those bleachers were from Fallbrook.  Well, except for the few from Bonsall and Pala, two close communities without a high school.
That same man who I had idolized as a 2nd, 5th, 7th grader was now laying out the plan for the day for the football team, and I was one of them: a Fallbrook Warrior.  Playing for Coach Pack.
Tom Pack started at Fallbrook High as an Assistant Coach and teacher in 1971.  He became the Head Coach in 1977.  He was the Head Coach for 17 years.  He was a coach at that same school for 23 years.  And, Pack spent 23 of his 25 years as the athletic director.
Another man I looked up to growing up in North San Diego County was Herb Meyer, a California coaching legend.  He spent 17 years at Oceanside before before taking over the brand new high school in the district, El Camino.  He retired with 338 wins, and 10 CIF titles!  At the time of his retirement in 2003 he was the winningest high school football coach in state history.
Herb Meyer (below) coached at Oceanside for 17 years, and then at El Camino for 28.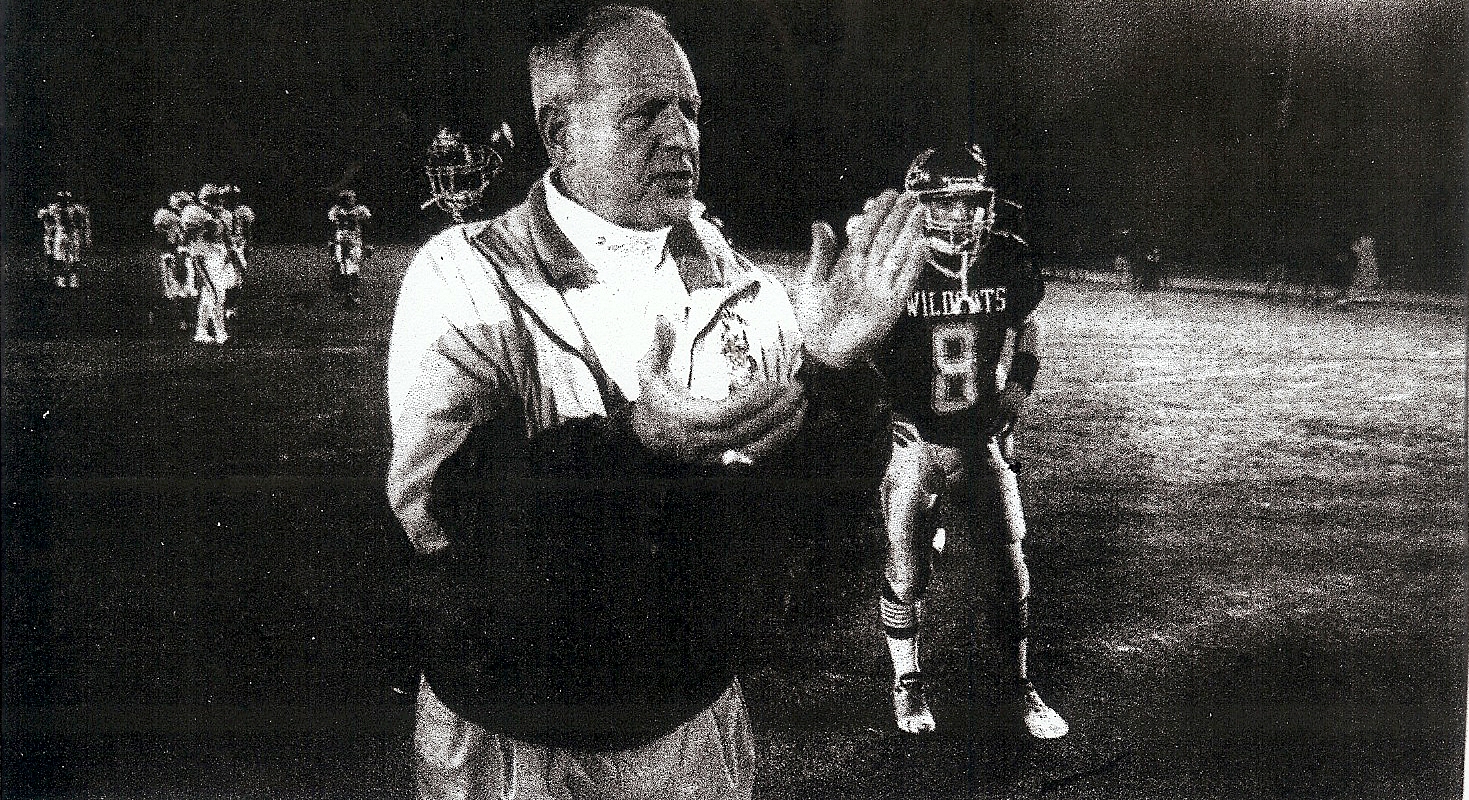 Dick Haines coached Vista High's team for 25 years.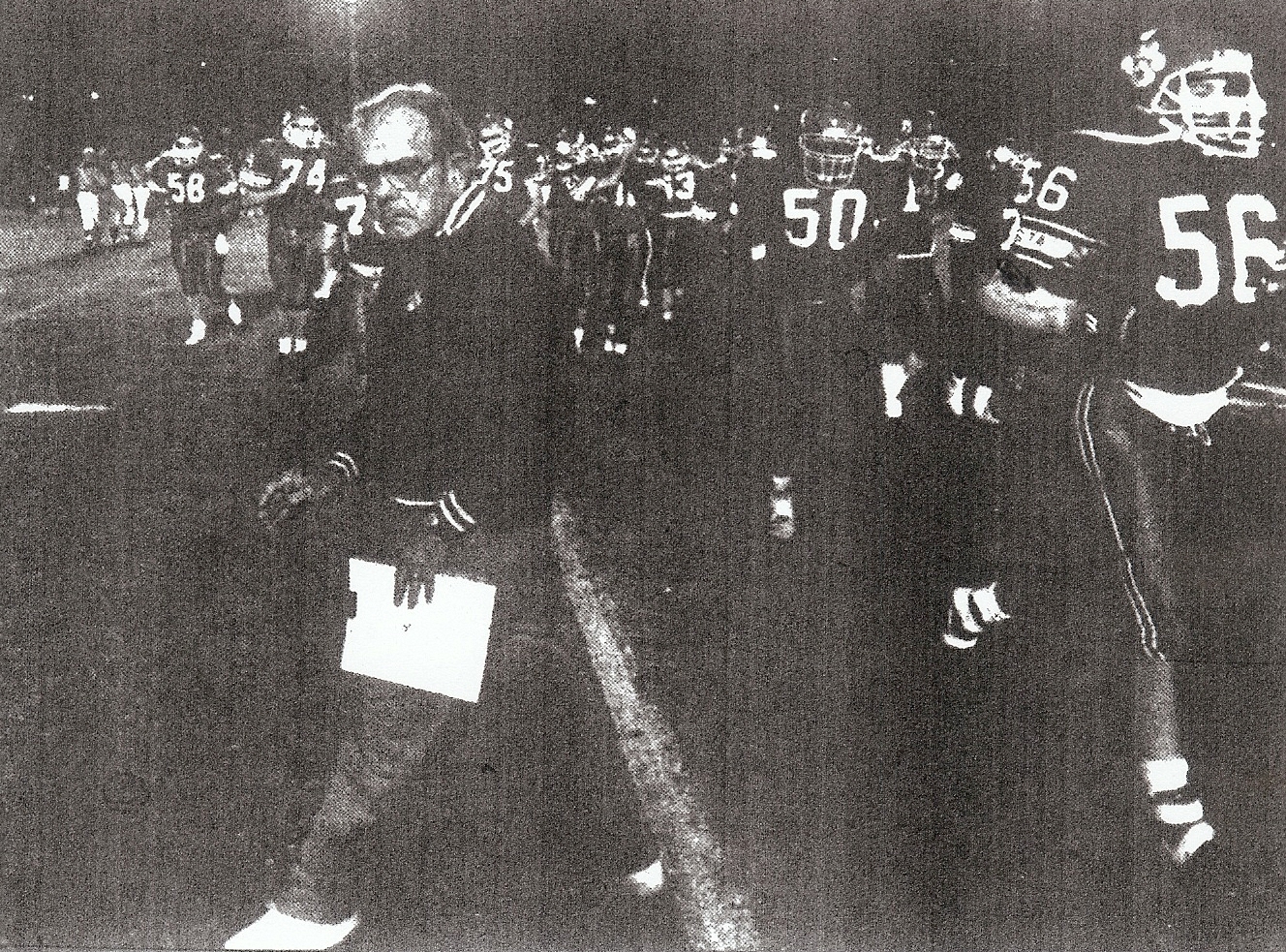 John Carroll coached for 26 seasons at Oceanside High School.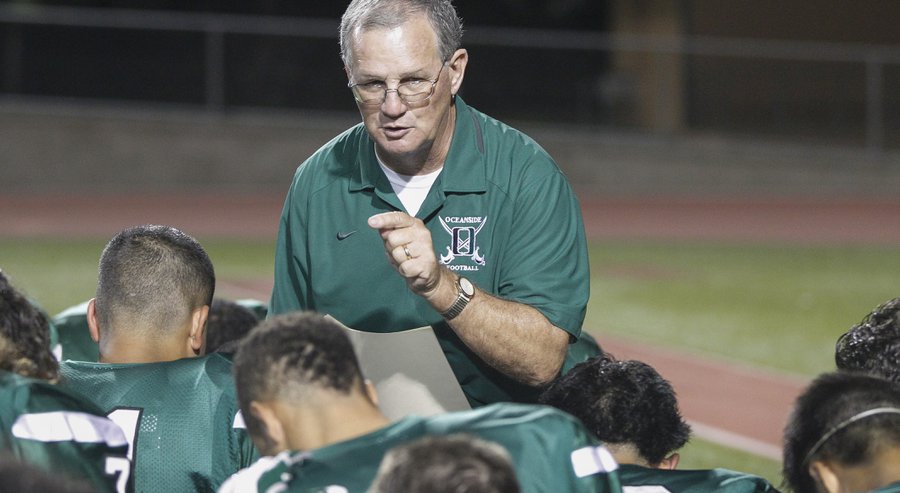 Those for men were my Mt. Rushmore growing up in San Diego.  
El Camino is now (Dec 2015) looking for a Head Coach.   They will be going on their 4th coach in 8 years with this new hire.
Vista High is looking for a Head Coach right now too.  Fallbrook has a tremendous coach right now in Kyle Williams.  Whereas Pack was there for 17 years, the Warriors are on their 6th coach in 16 years.  
Right now there are FORTY EIGHT Head Football Coach vacancies in Southern California.  I've documented each of them here.  
Gone are the days of Pack, Haines, Meyer and Carroll.   The landscaped has changed.
Sadly, there are many reasons that men no longer coach in one place for 23, 25, 45, or 26 years.  And most of those reasons are not good for kids, and not good for high school football.  The culture that permeates the landscape of Southern California high school football today centers around the ego, and the individual: What can I get out of football?  Football owes me, this school owes me.  This coach owes me.
You see, back in 1990 when I was sitting in those bleachers at Fallbrook High, it wasn't about me.  It wasn't about what I could do for the team.  It was about what the team could do for me.  I was there to be a part of something much bigger than me.  I was there because my dad played for the Warriors.  I was there because my uncle played for the Warriors.  I was there because I lived in Fallbrook!
The reasons that drove me to the bleachers on that warm August morning are becoming more and more rare.  And so are the men who gave boys like me those reasons.
I could probably write a book about the changed landscape.  Suddenly, a 4-6 record will get you fired.  One ticked off parent will upset the entire apple cart.  One ill timed decision by a coach may mean the star player transfers to another school, the grass is greener.
Part of what kept these men around for 20 plus years in one spot was the fact they had a semblance of life once their season was over.  Sure, the kids lifted weights during PE.  But now, wow!  It really is a 12 month job!  California teams will play on December 19th for a State Championship.  They started with their first day in pads during the first week of August.  Teams are throwing 7 on 7 again in January.  Kids are playing on 2, 3 different teams; all star teams made up of kids from all over to play "football" without pads on.  A whole new subculture of high school football where you don't play for your high school, you play where you will get the most targets and personal recognition.
Back in the day, a new principal would take over, and usually embrace the coach.  Now a days they usually want to bring in their own guy.  Gone are the days that a Head Coach will see 4-5 principals during his career.  Now, it's the other way around.
48 jobs open right now in So Cal.  I'm going to track these guys who are hired to these new posts.  I'm going to see how long they keep their jobs.  I bet not one of them reaches 10 years in one spot, not one.  That's my guess.
The landscape has changed.
Chris Fore has coached high school football for 15 years in Southern California.  He is a Special Ed teacher, and the Special Teams Coordinator at Sultana High School in Hesperia, California.  He also owns Eight Laces Consulting, a company who helps coaches land the job of their dreams.  His book Building Championship Caliber Football Programs is a must read for any football coach.