Teacher of the Year Candidate . . . . FIRED for not winning enough!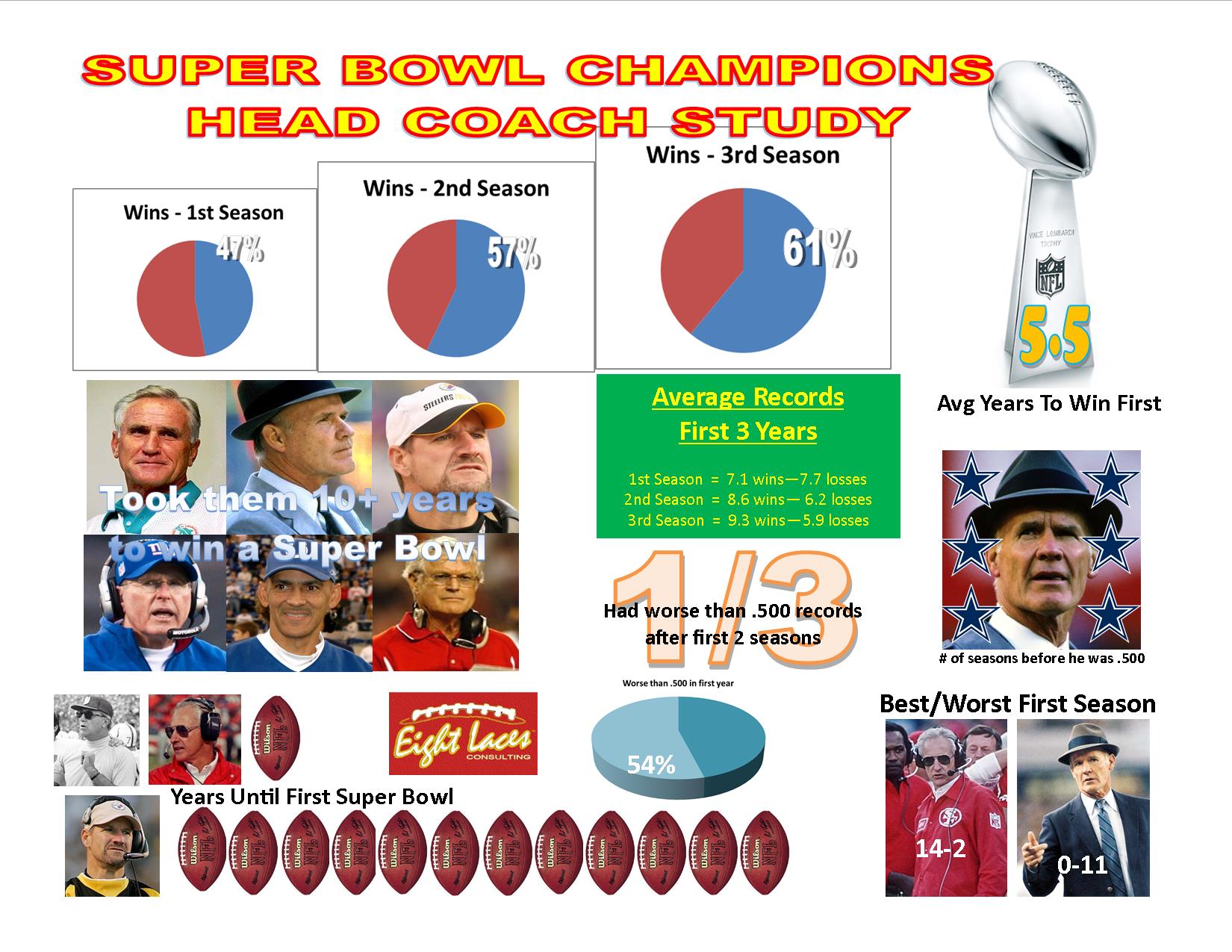 A decorated AP teacher, who is a teacher of the year candidate, was fired in San Diego this week.  For not winning enough.  It's a sad day for the football coaching profession.
There are currently (11:55 pm on 1/21/16) 58 Head Football Coach openings in Southern California, a region that covers from Santa Barbara to Tijuana, the Pacific Ocean to Arizona and Las Vegas.  HUGE area, to say the least.
For there to be FIFTY EIGHT openings, is pretty wild. As far as I know, and I've had veteran members of the media report this to me, nobody has ever tracked just how many openings there are at one time here in Southern California before.  I started making a list back in November, because I'm a consultant to football coaches nationwide.  And many of my clients ask about open jobs here in So Cal.  Let's face it, our weather is great.
"Why are there so many openings right now?"
A question I've been asked probably 100 times over the past two months.  And folks, there are many, many answers.  But one of them is the absolute win at all costs mentality that is pervasive now at every single level of sports.  From 5 year olds trying to have fun, to the NFL.  In many facets of football, if you don't WIN, you're gone.  Period, paragraph.
Parents are making demands of coaches that weren't made 5, 10, 15 years ago.  Administrators are making those demands, at the ire of the parents.  Coaches are paying the price.
Exhibit 1,934 is the former Head Football Coach at Eastlake High School down in San Diego.  After just 2 seasons as their Head Football Coach, he's out.  They were 12-10 under him the last two years.  Yes, I said that right, 12 and 10.  12 wins, 10 losses.  A winning record!!
But that's not good enough anymore.  
Manny Rubio, district communications director said, "The program won a couple of CIF titles. Really, it was about,(how) do we get back there?"
What's worse about this firing, in my mind?  Coach Price teaches Advanced Placement and Honors Physics, and has been nominated as a candidate to be the school's teacher of the year.
Fired from coaching.  Kaput.  Over.  Thanks but no thanks.
Did you know that it took HALL OF FAME Coach Tom Landry of the Dallas Cowboys, the Dallas Freaking Cowboys, SIX SEASONS before he won more than half of his games in one year?  That's right, 6 football seasons before he was able to go .500.
Tom Landry would have been fired if he coached in 2016.
I did a study of the 30 Head Coaches in the NFL who have won the 49 Super Bowls.  (See info-graphic below.) Did you know that of those 30 different coaches the AVERAGE one had a losing record his first year?  The average HC went 7.1-7.8 in his first try.  (Meaning he won 7.1 games, lost 7.8).  The average Super Bowl winning Head Coach went just 8.6-6.2 in his second season.
So do the math folks.
The AVERAGE Head Football Coach who won a Super Bowl was just 16-14 in his first two seasons.
That's a win percentage of 53%. This Head Coach from Eastlake, his was 54%.
Think about that for a second . . . . 
Did you know that it took the average Super Bowl winning Head Coach FIVE AND A HALF years to win their first Super Bowl?  That's an eternity in coaching now.
Don Shula – took him more than 10 years to win a Super Bowl.
Tony Dungy – took him more than 10 years to win a Super Bowl.
Bill Cowher, Tom Coughlin, you guessed it, more than 10 years.
It took Cower TWELVE YEARS!  What's wrong with him?!
Bill Cower would be fired if he coached in 2016.
Did you know that ONE THIRD of the 30 Super Bowl Head Coaches lost more games than they won after their first two years?
Can you IMAGINE the parents after Tom Landry during his first season?  That idiot coach went 0-11.
The Average Super Bowl Winning Head Coach would be fired if he coached in 2016.
It's a sad day in our profession when a decorated AP teacher gets fired from his football job, WITH a winning record after just TWO seasons!  A sad day for sure.
Coach Price – you are in good company with some of the best coaches in football history who didn't win that elusive championship in their first two years!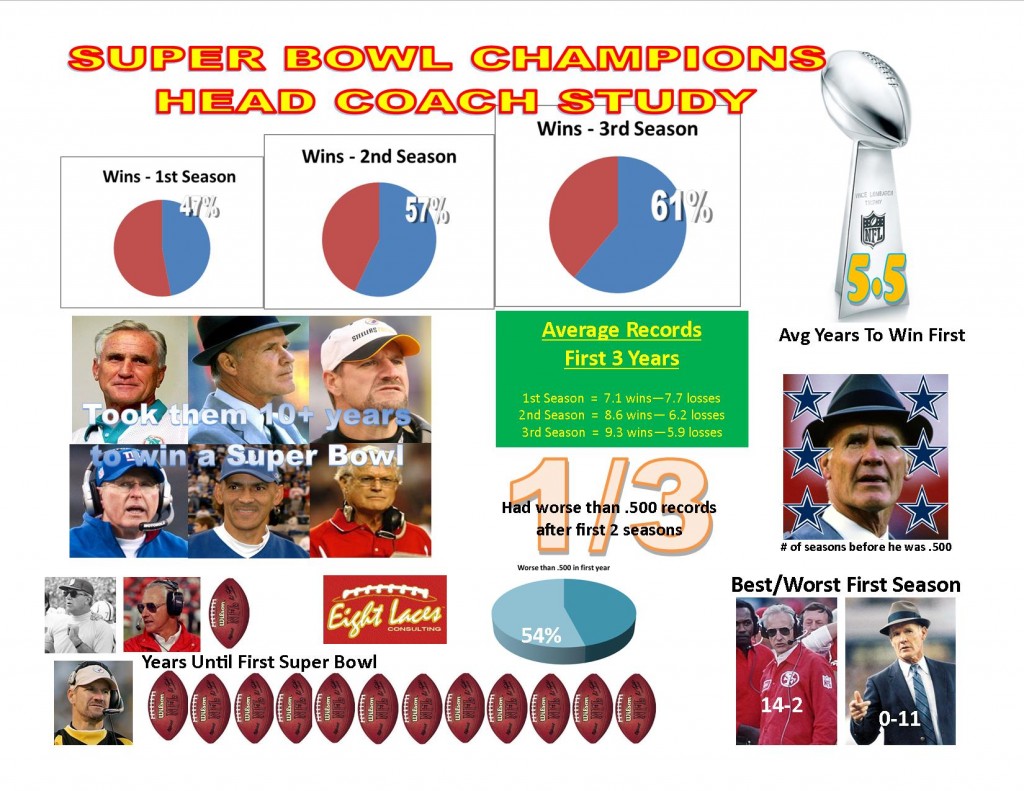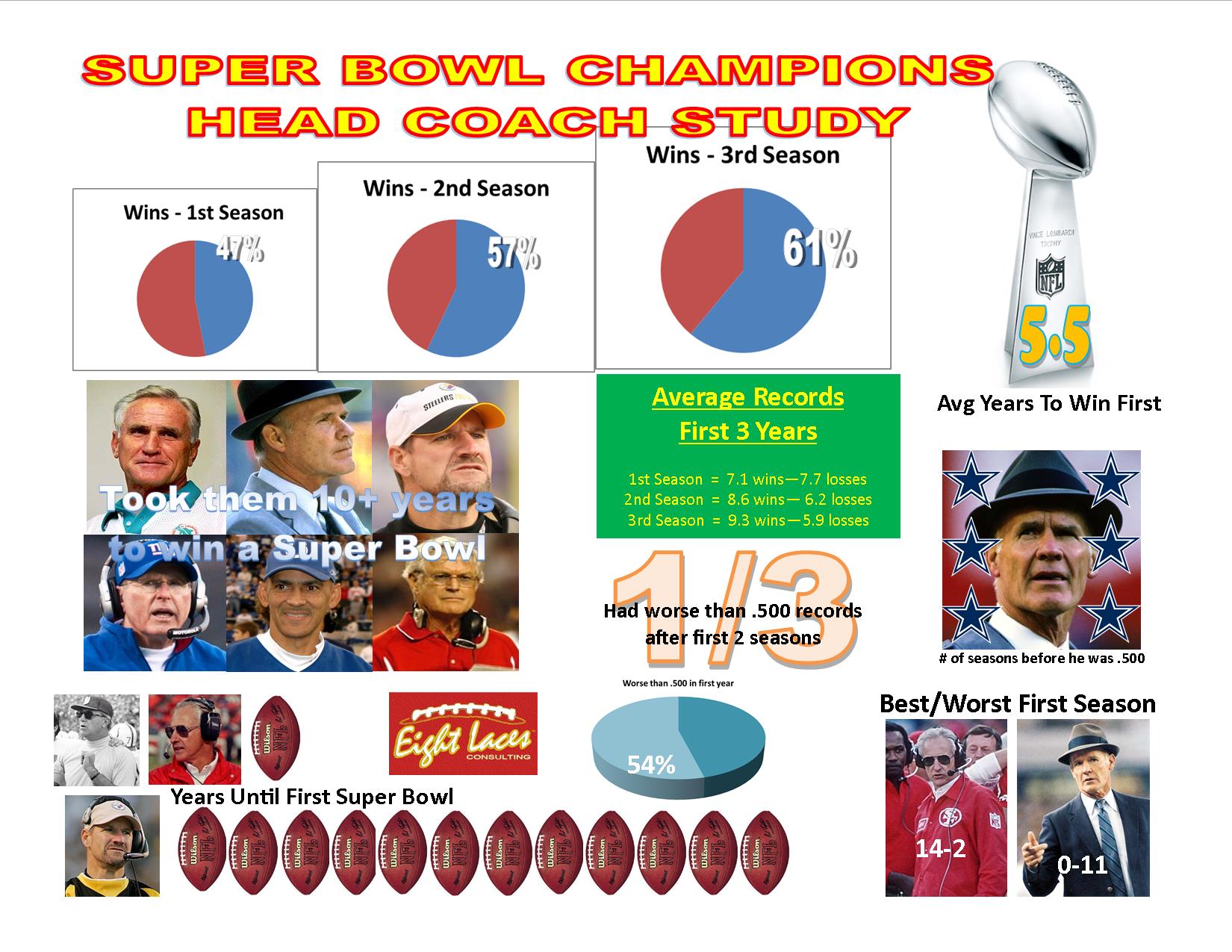 Author Chris Fore is a veteran football coach and athletic director from Southern California.  He has a Masters degree in Athletic Administration, is a Certified Athletic Administrator, and is on the California Coaches Association Board.  Eight Laces Consulting, his business, provides dynamite resources for coaches.  He is the author of An Insider's Guide To Scoring Your Next Coaching Job, Building Championship Caliber Football Programs, and the Outside The Lines Manual for Football Coaches.