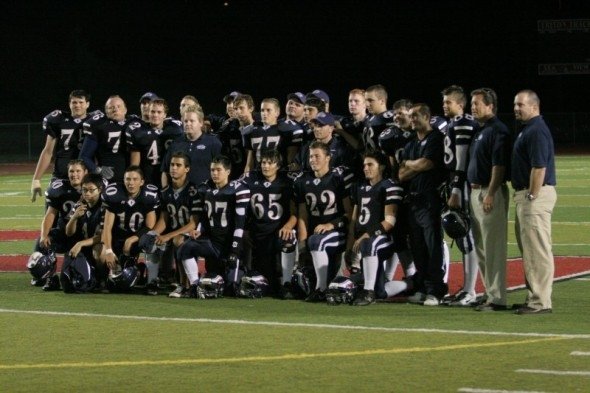 Fortunately, or unfortunately, however you might to choose to look at it, I've been a part of two pretty incredible turn arounds since 2001.  First off, I started at Linfield Christian in 2001 as the Varsity Offensive Line Coach/Special Teams Coordinator and Head JV Coach.  The year before I arrived there, they were 1-8-1.  In my first year there, we went 5-5.  The next year, we went 10-2 and to the CIF Semi Finals, for only the third time in school history.  I became the Head Coach there in 2003, and we went back to the CIF Semi Finals in 2004.
In 2006, I was recruited by Capistrano Valley Christian to take over their program as the Head Varsity Coach.  In the early 2000s, they were a perennial playoff team but I was the fourth head coach in four years. They were 0-10 in 2005 and just 2-8 in 2004.  So, this program was 2-18 in the two years before I arrived.
We were picked by the head coaches in the Academy League, as well as the local newspaper to finish last in our league of 5 teams! We ended up 5-5 my first year there (2006), third place in league and a birth in the playoffs where we played a very tough Whittier Christian team.
Not only did I help to turn around the football program at CVCS, I was also chosen to be the Athletic Director, and we made HUGE strides in the overall Athletic Program.  During my first year, we had one League Championship, in my last year; we had five League Championships, a school record!
Here are a few things that I have seen in both football programs that were quick, one season turn arounds: (one as an Asst. and one as the HC):
1. Work ethic – The work ethic of the former program was very poor and the standards weren't very high. Kids were allowed to practice, workout at their own pace, not at a pace set by the coaching staff. If they didn't want to lift weights, or show up to practice, they didn't.  And the coaches allowed it.  Many programs think they are working hard, but most programs have the ability to work even harder when pushed.  Instilling a strong work ethic will lead to success on Friday nights in your execution of play.
2. Expectations – At CVCS, the kids were used to losing over the last couple of years.  I don't think they had a winning season in the four years prior to me taking over.  I told them at the first meeting that I have gone to the playoffs every year as a Head Coach and that it would not change this year! Many kids came up to me afterwards asking if I REALLY thought that we could go to the playoffs! We started talking about going to the playoffs and winning right away! Don't shy away from that. The kids must know that you, as the head coach trying to turn around a program, values winning. My kids here bought into that right away.  When they knew that I believed we could win, they believed we could win.  You have to set the bar high, the kids will jump over it.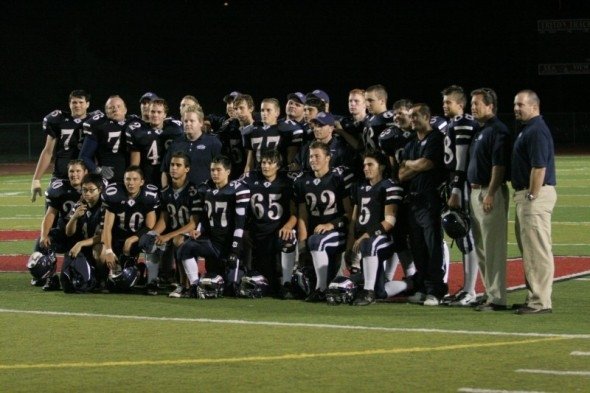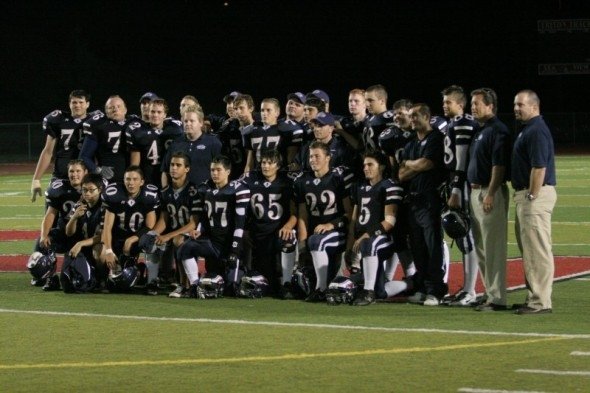 3.  Systems – The year before I came, when they were winless, CVCS ran the spread with a kid that shouldn't have been a quarterback.  They threw more than 25 interceptions! I think that many times coaches get so caught up in their "own" systems that they hurt their teams if those systems can't work. If you love to throw the ball and that is "your" offense, maybe you can't do that with the athletes you have in that program. That was the case at CVCS before I got there.  They weren't running a system that would lead to success with the athletes they had.
We installed the double wing and that led to great success. Just using a system that we knew would work with this group of guys was huge. They bought into it quickly because they knew what they did last year didn't work! Have a system, preach the heck out of it and get that buy in from the kids QUICK!
4. Praise the heck out of each and every kid in the program all the time! Make sure they know how much you appreciate them sticking with the program to make a difference! They will thrive off of that praise and the attitude permeates throughout the program. But, it all starts at the top! Talk to the kids like they are world beaters and they will beat the world! Talk to them like they are a last place team, and they will surely achieve!