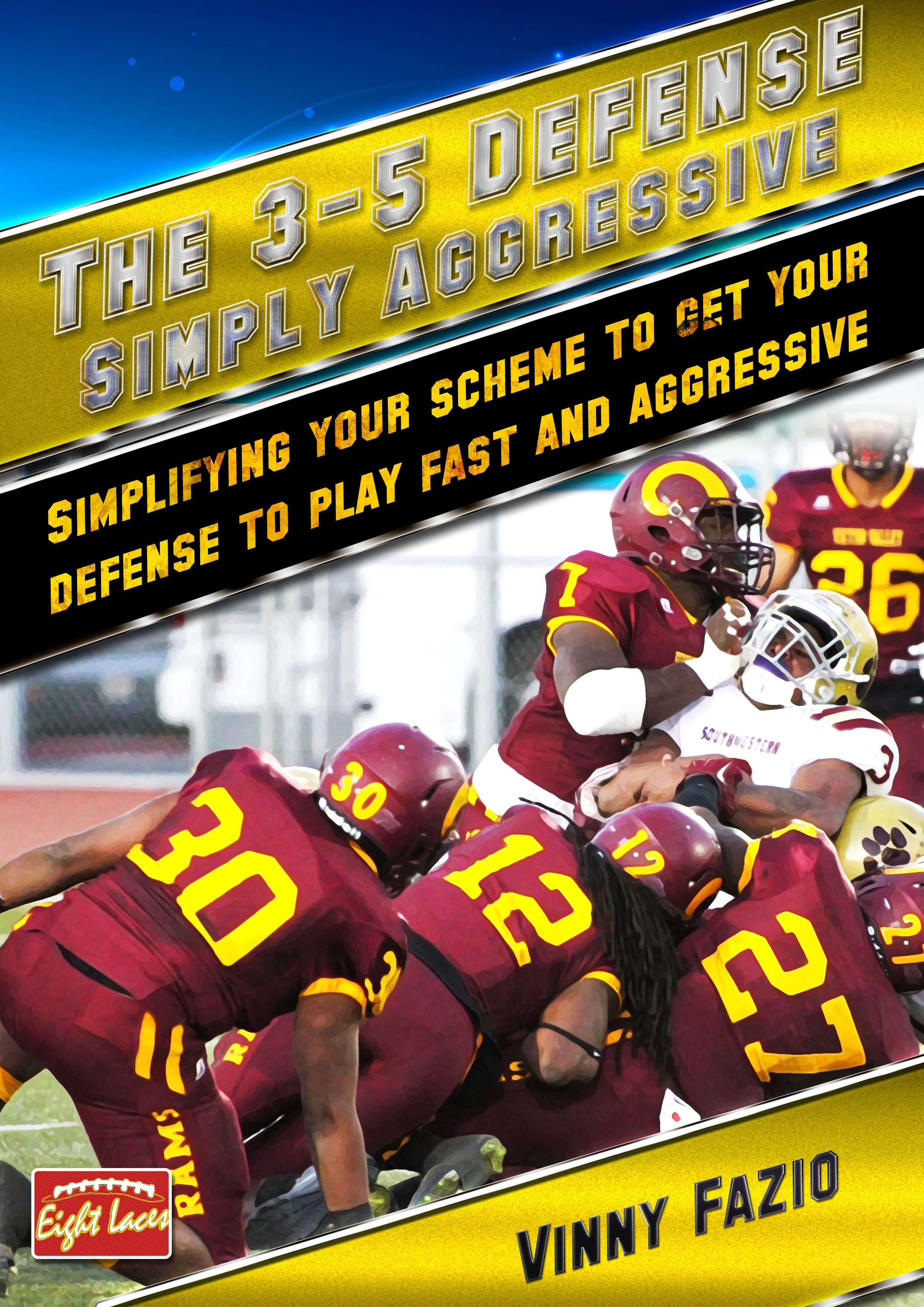 Eight Laces Consulting is proud to partner with one of Southern California's best defensive minds in Coach Vinny Fazio.  His book on the 3-5 Defense is available at EightLaces.org.
It features everything that you need to know to install the 3-5 Defense in writing, as well as 42 videos, including 25 minutes of Coach Fazio on the whiteboard talking through things like: how to handle empty formations, ways to battle the RPO game, the pursuit drill they use, what to do against trips, and more!  (Videos will be available through a QR Code.)
Some of the chapters are: Core Values, Base Alignment, Blitz Package, Coverage Package, chapters about each of the positions, and everything else you need to understand this 3-5 system.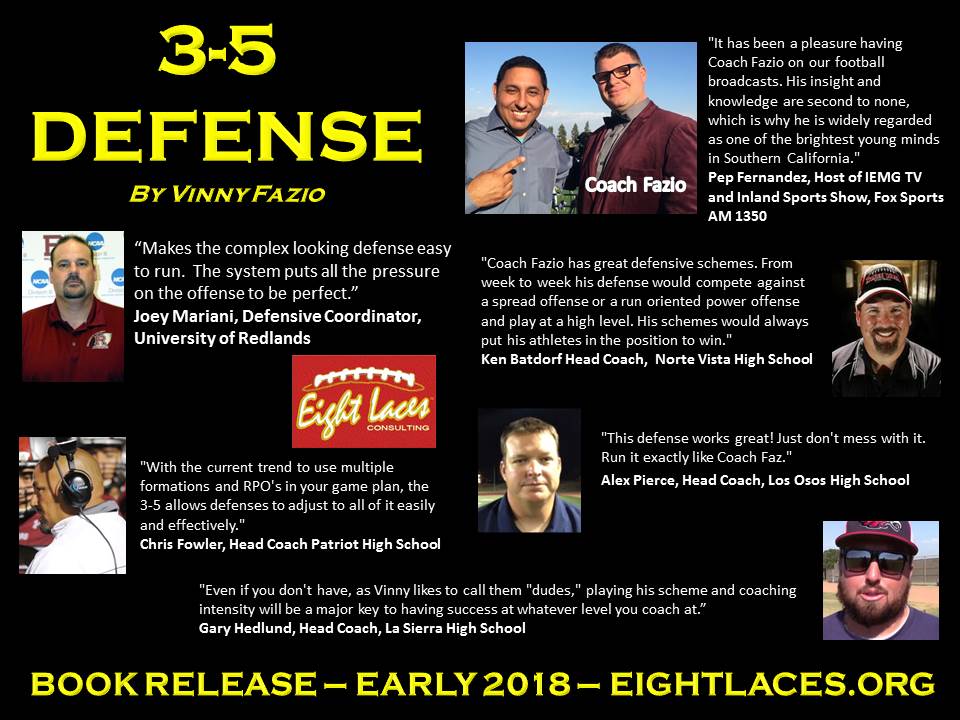 Coach Vinny Fazio (follow him on Twitter), a veteran football coach from Southern California, has been running the 3-5 Defense since he was a collegiate linebacker in 2000. His father, Skip, was the Defensive Coordinator at Claremont-Mudd, an NCAA D3 program in Southern California. The Stags were 13-5 in Coach Fazio's two years running the defense, their best two year stretch in 20 years.
A Sample of the 14 Videos

Skip took over as the Defensive Coordinator at the University of Redlands (Redlands, CA) in 2005 and son Vince joined him in 2006. The year before Skip took over (2004), the Bulldogs finished dead last in the Southern California Intercollegiate Athletic Conference (SCIAC) in Total Defense and sixth out of seven in Scoring Defense.
In 2005, Redlands finished third in the conference in Total Defense. In 2006 and 2007 they finished first in the conference in Total Defense; from sixth to first in just two seasons; thanks to the 3-5 Defense.
In 2010, Coach Fazio took the 3-5 to the high school game as the Defensive Coordinator at Carter High School (Rialto, CA).  The results?  Carter cut points allowed from just over 30 points per game to 10.2, and won the school's very first League Championship!  He also won a League Championship at Eisenhower, based on a staunch defense that led that way.
Those folks on my email list will have a chance to order their books first, as well as receive a discount on their books if purchased by a certain date.  Join the email list here!
Hear more directly from Coach Fazio on why they started running the 3-5, and continue to run it to this day.