An Inside Look at Division 1 Recruiting: How One Program Finds Their 25 Best Recruits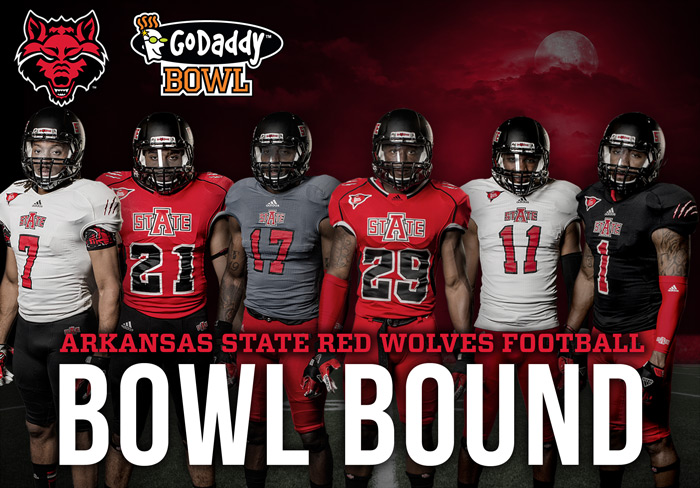 Have you ever been curious about the recruiting process?
Ever wonder what happens when a high school coach sends his kid's film off to a college?
Ever wonder the exact process that a D1 program uses?  Now is your chance!
I had the opportunity to sit down to talk with a friend of mine, Dan Dodd, to discuss recruiting.  Coach Dodd is from Southern California, and like most Californians, a real good dude!
He was the Recruiting Coordinator and Tight Ends' Coach at Arkansas State University when I interviewed him in 2016 for this article. (He is currently the Offensive Coordinator at Lamar University in Texas.) 
I have known Coach Dodd for six years.  Over the course of the last thirty years, he has made stops at: Utah State, New Mexico, TCU, Tulane, Western Illinois before landing at Arkansas State.  (Dodd was the Offensive Coordinator the day that La Danian Tomlinson ran for 405 yards at TCU, an NCAA record that stood for 14 years.)
Four years ago, he came on staff under Head Coach Blake Anderson, who is also entering his third year at Arkansas State.  The Red Wolves won the 2015 Sun Belt Championship after finishing the season with an 8-0 conference record.  Anderson, who was born in Jonesboro, Arkansas, might be the only Head Football Coach in college football coaching in the same city he was born!  Coach Anderson has a "one for all, all for one" approach to recruiting.  He involves each and every coach on staff, on a daily basis to bring in the top recruits.
Let's take a look at how the Red Wolves work their recruiting.
Fore: How does your staff divide up recruiting responsibilities? 
Dodd: We divide our recruiting responsibilities by geographic responsibilities.  The question came up when we all got here, "Where have you recruited before?"  For instance, Trooper Taylor, THE best recruiter I've ever been around, he was really dug in in the Atlanta area.  Dallas Fort Worth, that coach recruiting there, he's a Texan, and been there a bunch of years. We put ourselves in geographic areas, and the best fits for those areas.  We tried to be smart about where we put guys.
Fore: How does your staff work together to recruit kids? 
Dodd: We do it daily, every single morning the last thing we do in our daily staff meeting is evaluate 5-10 players.  We give names to the recruiting office, they bring a list of 5-10 names in. Those kids have already been evaluated by area coaches, and now the whole staff needs to evaluate them.
When we make recruiting decisions on kids, we do it as a whole staff.  If he's a WR, our D line coach is watching that film, our strength coach is watching that film.  He understands athleticism probably better than any of us.  Coach Anderson wants to have everyone speak, every coach in that room is expected to agree or disagree.  The position coach trumps everybody. 
So, that kid comes up, he's a New Orleans kid for instance, so the coach who has been recruiting him gives a short talk on him.  He will share the offers he has had, who is recruiting him, a tidbit about his profile, then we will watch the kid's Hudl, as a staff.  We will watch the kids Hudl tape, the whole tape, if it's 5 minutes we watch it, if its 25 minutes, we watch it. 
If we are watching his tape as a staff, someone believes that he is worth offering a scholarship to.  That enables you to have a whole bunch of references in the room, as a group, to make decisions, as we are all sitting there watching.  You have a whole lot of different ideas with all that knowledge in the room.  You can see he's a good football player, but can he make the transition to being a really good college football player.  Having our Strength Coach, Matt Shadeed, in there really helps with that, he really helps with that athleticism component.    You really get the one for all, all for one feeling in that room.  We are all in it together.
Every staff handles it a little differently, under (Dennis) Franchione at TCU, the way we did it there was the coordinators were the recruiting coordinators for their side of the football.  We would put a grade on the kids.  The position coach would grade the kid, every single kid, the coordinators graded the kids.  And then if it came down to it, Coach Franchione would give the kid a grade too.  And would go from there.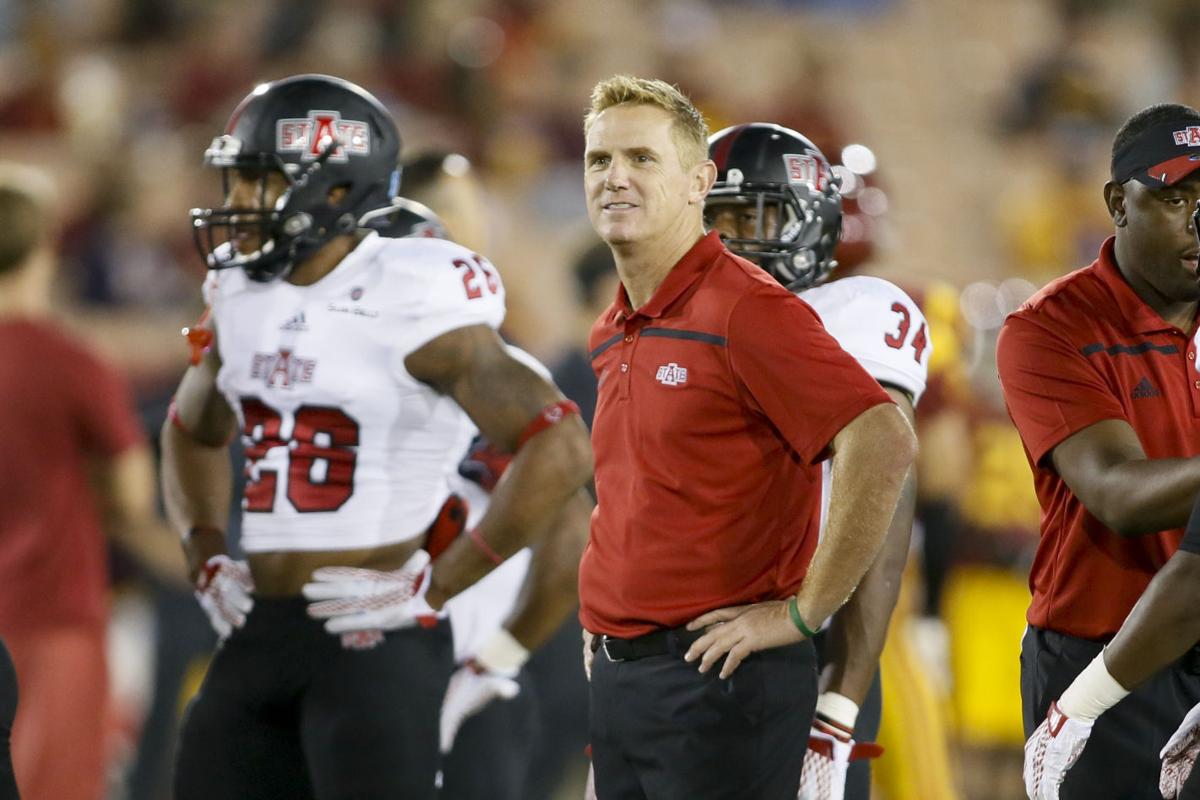 Fore: Does your staff use any type of recruiting service?  If so, what kind of service?
Dodd: We do.  We use a service for high school kids, and a different one for junior college kids. We pay for those services, not a service the kid pays for.  When that list comes out, it gives each one of us an opportunity before we go out in May, to watch the kid's junior (season) film.  You have an idea of what you're looking for when you go meet him.  You can go talk to the high school coach about the kids he has, the ones you see (on that list).  That service narrows the scope a bit.  It gives you a great head start.
Fore: Does your staff like to hear directly from kids?  Parents?
Dodd: I've got an assistant that works for me in the recruiting office.  When I, as the Recruiting Coordinator, get a film, or an email from a kid, I sent that to the assistant.  The email gets forwarded to the area coach. If it's from outside the area, they watch it in the recruiting office.  If he fits the profile, it gets forwarded.  Every single email that comes in gets evaluated, and then you move it one place or the other.
 Every staff in America would rather get an email than a phone call.  Because of the way NCAA rules are, there are times I can't get back to the kid.  An email works a lot better.
Fore: If your staff could develop the BEST system for receiving recruiting inquiries, what would that be?  All communication from Head Coach?  From kid?  From parents?
Dodd: The thing I would say is that at the end of the day, what they want is to have their film evaluated.  Recruiting has become a lot more global these days.  We have a coach in every JC in America.  If you draw a circle, from 7 hours from Jonesboro, Arkansas, we have a coach in every one of those schools: Atlanta, New Orleans, Dallas, all about 7 hours away.
Unofficial visits are massive, they are huge.  We won't take a commitment from a kid unless he's been on campus.   He doesn't know what the facilities look like, etc.
Someone from outside of our "footprint," if they are willing to get in the car, fly up here to check us out, then we will recruit them. 
We get about 50-100 email inquiries a day.  Each coach probably evaluates 300-500 kids before going on to high school campuses in the Spring.  After you've gone out in the spring and evaluated, that number decreases.  300-500 kids narrows itself down to 20-25 going in to the Fall. We offer a maximum of 25 per year, to a total of 85 on scholarship. 
(Authors note: Arkansas State had 9 Assistant Coaches in 2016.  That means they are evaluating somewhere between 2700-4500 kids per season.  That number gets cut down to just 25 scholarships by the time the entire process is done.)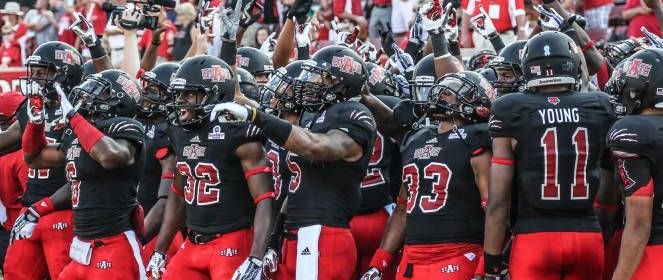 Fore: What is the BEST way your staff has found to find the best kids for Arkansas State?
Dodd: The best way to do it is film.  You have to have an attraction on film.  When we go out in May, now you get to find out what the kid's character is all about. You do an academic evaluation on the kid.  When you get there at lunch time, we talk to the gal serving the food, "We are recruiting this young man right here, what do you think about him?"  Talk to the principal, and whoever is in charge of academics at the school.  You try to find out about the character of the kid. 
If a kid wants to be successful here academically, he can with all of the support we have here.  We want to make sure it's the right fit for us, and for the kid.  We want to make sure this kid will be able to take coaching; is he a coachable kid?  When things are good, how is he?  When things are bad, how is he?  Everything starts with the film, then its academics, test scores and you want to find out about the character.
Fore: What percentage of kids outside of Arkansas do you recruit, and how does that work?
Dodd: After National Signing Day, which is the first Wednesday in February, the very next day is used to evaluate Arkansas kids. We do nothing but evaluate Arkansas kids.  Every coach responsible for an Arkansas school, brings their Arkansas kids (Hudl) to that meeting.  We want to recruit those kids first.  Once we evaluate those kids, they fall in to the same exact guidelines.  We will recruit the best 25 kids regardless of where they are at geographically, but we are going to recruit Arkansas kids first.
Fore: What makes a tremendous recruit for Arkansas State?
Dodd:  1.  For the Red Wolves, the number one thing that catches you is does he have football ability, not just athletic ability, not just running fast and jumping high, but does he have the ability to translate great football at the high school level to the college level.
Our program is built on character here at Arkansas State. Character IS the way we do business here. 
Is the kid a work ethic guy? That's how we go about our business.  We are going to work really hard between the lines.  When we are between the lines, we are going to go. 
The kid has to love football. Does he love playing football?  When we talk to coaches, that's what we want to know.
Is he serious about academics? Everybody is not a 4.0 kid out of high school, but is this kid going to do the work.  Every single kid who has used their eligibility in the last three years has graduated. 
 Recruiting is the lifeblood of everybody.  Coach Anderson's axiom is faith, family and football.  Coach Anderson lives out his faith every day.  Family isn't just Arkansas State family.  It's all of the coach's families.  Coach Anderson does a phenomenal job of recognizing that family is important to each of us coaches too.  With all of that said, we are going to work our tails off recruiting.  If it's the middle of summer, and you have a kid from your area who is going to be in town, you better be on campus that day. 
It's really turned in to a 365 days a year job.  And Social Media, we are going to use that to our advantage too.  During the season we have one night a week where we sit in the room and pass staff phones around, and make phone calls to recruits.  On Tuesday nights, we get all of our work done, go down in the staff room and call these kids.  We want to get to know these kids, them to get to know us.
Thank you to Coach Dodd, Coach Anderson and the staff at Arkansas State for giving us this inside look in to the recruiting process.
Please take a minute to sign up for my newsletter.  I promise not spam you!  I will send out 2-3 newsletters per month, packed with information and a discount for my newsletter subscribers only!