Looking For A Sideline Video System?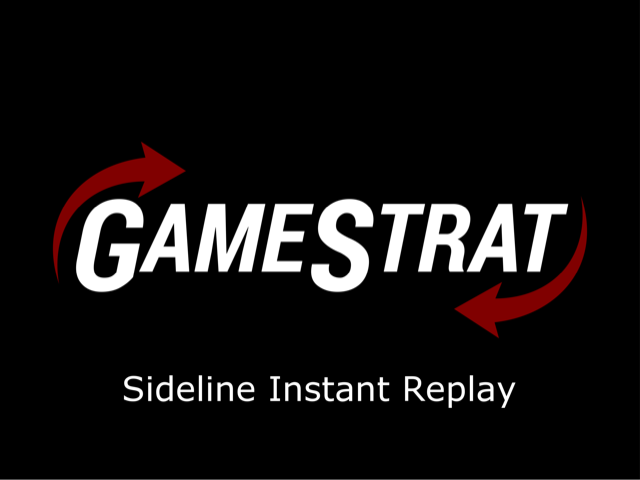 I met the fine folks who started Game Strat a few years back at the American Football Coaches Association conference. I was blown away.
First of all, they designed this Sideline Video System while still playing the sport! How cool is that? Their stories of fine tuning this software while playing the game were just mind blowing. I mean, I'm not nearly a computer techy type like these guys so it is easy to make me swoon over their stories. But seriously, some young guys designed this amazing system while still PLAYERS!!
When I saw this system in action, I was hooked.  INCREDIBLY FAST!
GameStrat Transfer Speeds

Number of Viewing iPads

Length of Video 

Download Time (Seconds)

10

10 seconds

< 1 second

10

30 seconds

< 1 second

10

1 minute

< 1 second

10

3 minutes

< 1 second
"When we had Hudl Sideline it took literally 45 seconds to a minute to get the clip uploaded… With you guys, I was on the phone during our spring game and I told our guy filming, I said 'let me know when you hit record and stop and when you send it to me'. And I was holding the iPad and he said 'I just sent it', and I said 'I got it'. Instantaneously. It was super fast, instant".  – John Weaver, Assistant Coach Madison-Ridgeland Academy
Read about the differences between Game Strat and Hudl Sideline here.