Top 10 CoachFore.org Articles of the Decade!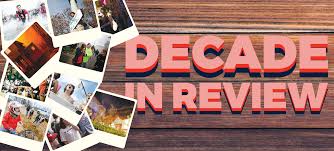 Well, it's not really the whole decade, but it is close!  I started this website in the Spring of 2011.  I started it for one reason: to market myself when I was on the job market.  I wanted to create 10 simple pages to send off to Principals and Athletic Directors.  My thought was this: how can I get an edge on the rest of the candidates I'm competing against?  Back in 2011, I couldn't find many high school coaches with websites simply for marketing purposes.  Even today, not many coaches do this type of thing for marketing themselves.
My first article was my Mission Statement.  Next, I wrote an article The 4 Ps of My Program.  I then wrote articles about how to hire assistants coaches, what my assistants can expect of me, practice plans, calendars for the year, letters to parents, and things like this.  What I did was simply link to this website right here when applying to jobs, and or introducing myself to administrators at the places where I was applying for jobs.
In the end, I landed a job as the Athletic Director at a charter school here in Southern California, and their board was very, very impressed with my website.  I was also the Special Teams Coordinator, and we won a CIF Championship in my first year there.
Anyhow, I got on Twitter, and started sharing my articles.  I found out that I loved writing about athletics.  And as I shared my articles on social media, I found out that other coaches enjoyed some of the articles and ideas I shared.  So, I kept writing.  I've written more than 400 articles for CoachFore.org and MaxPreps (who hired me to write a certain number of articles per month for a few years).
Anyhow, I really hope that you enjoy these articles if you have not already seen them!
Happy New Year!
Here are the Top 10 CoachFore.org Articles of the Last Decade
10.  36 Critical Questions To Prepare Football Coach For Job Interviews (May 11, 2017)
36 Critical Questions To Prepare Football Coach For Job Interviews
9.  Your Coaching Portfolio: 5 Mistakes Coaches Make (November 20, 2016)
8.  In Defense of Football (June 29, 2018)
7.  Questions I Ask While Interviewing Potential Head Coaches (November 1, 2012)
6.  8 Of The Most Misunderstood Special Teams Rules and Situations (February 20, 2015)
8 Of The Most Misunderstood Special Teams Rules and Situations
5.  10 Questions to Ask Your Players at the End of the Season (October 25, 2017)
4.  Game Day Play Sheet Organization (April 4, 2014)
3.  Hold the Rope – Powerful and Inspirational Story for Your Team (July 22, 2012)
HOLD THE ROPE!!! (Powerful and inspirational story for your team)
2.  Three Reasons Coaches Aren't Respected Like The Old Days (February 11, 2016)
#1.  My Son Did Not Start Today (January 16, 2016)
Chris Fore has his Masters degree in Athletic Administration, is a Certified Athletic Administrator and serves as an Adjunct Professor in the M.S. Physical Education –  Sports Management program at Azusa Pacific University. He serves as the President of the California Coaches Association.  Fore also runs Eight Laces Consulting which specializes in helping coaches nationwide in their job search process.  Fore has been named to the Hudl Top 100 Coaches, and the Top 5 Best High School Football Coaches to follow on Twitter by MaxPreps.  Follow him!