LEADERSHIP – 2013 Survey Results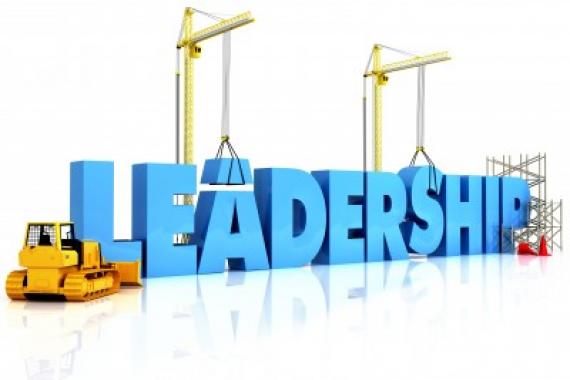 How was the leadership among the kids this season?
| | |
| --- | --- |
| 1. Leaders really emerged and did a really great job of leading their teammates   27% | 27% |
| 2. Leaders tried to emerge but nobody took the bull by the horns to lead their teammates  47 % | 47% |
| 3. Leaders didn't really ever emerge and nobody was interested in leading their teammates  18%   | 18% |
| 4. We have a LONG way to go! We had zero leadership among the team   8% | 8% |
I had 244 respondents nationwide to a year end survey of the 2013 football season.  About 95% from the high school level.
I wrote about what coaches had to say regarding BUILDING CHARACTER here.
This topic is regarding LEADERSHIP, one of my favorite topics.  When I surveyed the 2011 State Champion Football Coaches, LEADERSHIP was one of the top 5 common characteristics of the 108 State Champion teams from 42 states.  This means that coaches said the LEADERSHIP was one of the most important aspects of their State Championship.  More important than Xs and Os and their coaching staff!
I think that LEADERSHIP is the most underdeveloped part of a coaches philosophy.  Not nearly enough coaches TEACH leadership like they should.  Leaders aren't born, they are made!  And it is our job to make them.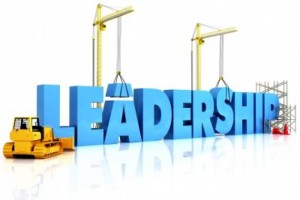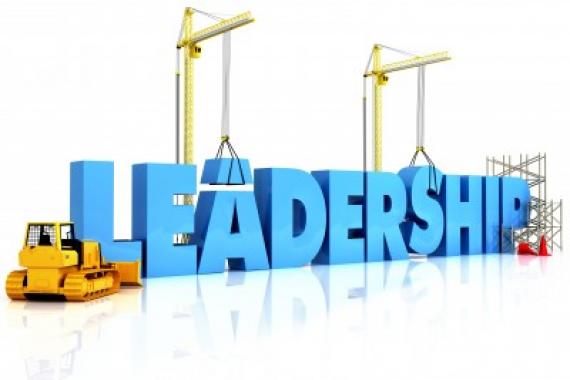 As we can see from the Survey Results, kids aren't taking the bull by the horns as far as leadership goes!  Nearly 1 in 2 coaches answered this way.  That's WAY to many programs out there with a lack of true leadership. WAY too many kids out there not learning leadership, and becoming leaders!
Click here for Here are 5 ways to develop leadership in your program! 
(The answers in italics below are directly from this survey.  I did not correct spelling, grammar, etc.  Just kept their responses there. My responses are in CAPITAL letters.  I hope we all learn something from this survey.)
1.  I have our Team pick the captains who are our leaders after camp is over. I feel they know who the leaders are and are the ones that will lead them to victory. Once there picked I sit down with them and go over there responsibilities of being a leader and that it is a privilege and honor given to them from there teammates and if they don't fallow my polices of a leader and captain they will be stripped of there title. – Pat Keehan HFC Gibraltar Schools Fish Creek, WI
THIS IS THE EXACT WAY I'VE ALWAYS CHOSEN MY CAPTAINS AS WELL.  I THINK THAT IT IS VERY IMPORTANT TO GET THAT BUY IN FROM THE KIDS, THAT THEY HAVE CHOSEN THE CAPTAINS/LEADERS, NOT THE COACHES.  9.5 TIMES OUT OF 10, THE KIDS WILL CHOSE THE SAME CAPTAINS AS WE COACHES WOULD.  I'VE HAD COACHES ON MY STAFFS THAT DIDN'T LIKE HOW I ALLOWED THE KIDS TO PICK CAPTAINS.  SO, I'VE HAD THOSE COACHES WRITE DOWN WHO THE CAPTAINS SHOULD BE, AND IT ALMOST ALWAYS HAPPENS THAT THE KIDS PICK THE SAME KIDS!!  BUT IN MY OPINION, IT'S VERY IMPORTANT FOR THE KIDS TO HAVE THAT INPUT.
THE SECOND PART OF THIS IS EVEN MORE IMPORTANT: WE HAVE TO TEACH LEADERSHIP TO THE KIDS.  I THINK THIS IS ONE OF THE BIGGEST MISTAKES MADE BY COACHES TODAY.  THEY FAIL TO TEACH LEADERSHIP.  LEADERSHIP ISN'T BEING THE OLDEST KIDS IN THE ROOM, AND TELLING OTHERS WHAT TO DO.
IN MY OPINION, THERE IS A HUGE VACCUUM OF LEADERSHIP IN OUR NATION TODAY.  AND IN  MY OPINION, THIS PROBLEM CAN BE PUT RIGHT ON THE SHOULDERS OF CURRENT LEADERS.  THEY, WE, HAVE FAILED TO TEACH AND MOLD FUTURE LEADERS.  WE LEARNED LEADERSHIP FROM THOSE ABOVE US, AND APPLIED THOSE LESSONS QUICKLY.  WE WERE TAUGHT MANY OF THESE LEADERSHIP SKILLS BY OUR PARENTS.  FOR THE MOST PART, THOSE SAME LEADERSHIP SKILLS AREN'T BEING TAUGHT BY PARENTS THESE DAYS, FOR MANY DIFFERENT REASONS.
THEREFORE, WE HAVE GOT TO TEACH LEADERSHIP.  I BELIEVE THE JOB OF A HEAD COACH IS JUST AS MUCH TEACHING LEADERSHIP AS IT IS TEACHING THE XS AND OS.
COACHES, IF YOU FAIL TO TEACH LEADERSHIP TO YOUR LEADERS, YOU WILL HAVE FAILED LEADERSHIP!
2.  Leaders (captains) more focused on self than team. Poor job teaching them how to be leaders.  – Anonymous
AGAIN, GOES TO MY POINT ABOVE.  WE, COACHES, HAVE GOT TO TEACH LEADERSHIP TO LEADERS.  IT JUST DOESN'T HAPPEN NATURALLY!  IF YOU DO A POOR JOB OF TEACHING LEADERSHIP, YOU WILL HAVE POOR LEADERS, JUST LIKE IF YOU DO A POOR JOB OF TEACHING YOUR QUARTERBACKS FOOTWORK, YOUR QB WILL HAVE POOR FOOTWORK!
3.  No accountability. Only 5 seniors made it to at least 10 off season workouts. – Anonymous
TEACHING ACCOUNTABILITY IS ONE OF THE MOST IMPORTANT LESSONS IN TEACHING LEADERSHIP.  LOOK AT SOME OF THE LEADERSHIP FAILURES WE HAVE HAD AS A NATION, SOME OF THE LEADERSHIP FAILURES INDIVIDUALS HAVE HAD, A LOT OF IT GOES BACK TO LEADERS WHO DID NOT THINK THEY WERE ACCOUNTABLE TO ANYONE.
LOOK AT THE FINANICAL COLLAPSE OF OUR COUNTRY WHICH STARTED IN 2008.  ALL OF THESE BANKS LENDING MONEY TO PEOPLE THAT DIDN'T REALLY QUALIFY.  GREEDY BANK PRESIDENTS LINED THEIR POCKETS WITH LOANS TO PEOPLE WHO COULD NEVER PAY THEM BACK.  THERE WAS ZERO ACCOUNTABILITY IN THAT.  POOR LEADERSHIP FROM THE TOP FINANICIAL PEOPLE IN THE NATION LED TO A HUGE COLLAPSE.  SAME THING HAPPENS WITH FOOTBALL PROGRAMS.  NO ACCOUNTABILITY FROM THE TOP, TEAMS COLLAPSE.
I'VE FOUND THAT SOME HEAD COACHES OUT THERE DO NOT WANT TO HOLD KIDS ACCOUNTABLE FOR FEAR OF LOSING KIDS, LOSING PARENTS, ETC.  SO, THEY LET KIDS SKATE BY.  THEY HAVE DIFFERENT RULES FOR DIFFERENT PLAYERS.  THIS IS POOR ACCOUNTABILITY THAT LEADS TO POOR LEADERSHIP.  WITH ONLY 5 SENIORS MAKING IT TO AT LEAST 10 WORKOUTS, THAT SENT A MESSAGE THAT IT'S OKAY TO MISS WORKOUTS.  HOW IS THIS DEVELOPING LEADERS IN THE PROGRAM?  IT SIMPLY ISN'T!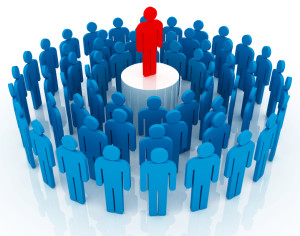 4.  The underclassmen lead the way.  – Freddie Solomon Varsity Asst HC/OC,  Keenan HS Columbia, SC
For the first time we had a captain that wasnt a senior. We truly had the four best leaders on the team be captains regardless of age and it showed. – Anonymous
I WROTE ABOUT THIS EXACT TOPIC IN MY BOOK ABOUT BUILDING CHAMPIONSHIP CALIBER FOOTBALL PROGRAMS.  HERE IS AN EXCERPT FROM MY CHAPTER ON LEADERSHIP THAT ADDRESSES AGE.
Age doesn't equal leadership ability
One of the greatest student athlete leaders I've ever had on one of my teams was Phil Wilhelm (read his bio on the USA Weightlifting website.)   He was only a sophomore when he started becoming a fantastic leader.  His work ethic in the weight room with our Strength Coach CJ Del Balso is what led him to being a great leader.  Coach Del Balso came to me during the offseason and said "You need to think about making Phil a captain."  My first thought, because we've been so conditioned as coaches was "He is only a sophomore."  But Coach Del Balso really challenged this line of thinking.  Without a doubt, Phil had all of the qualities we wanted in a captain and leader.  His work ethic was second to none, he was the first to show up and last to leave type of kid who overachieved in everything he attempted because of the size of his heart.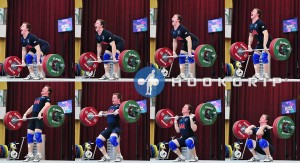 We had very poor leadership that year in the junior and senior classes.  One reason for that was because there was great leadership in front of them, so those kids were just so used to following that when they needed to lead, they didn't know how.  And obviously, I didn't do a good enough job of developing them as leaders.  But we had this sophomore class that was pushing our seniors, challenging our seniors.  It was great to see.  When those seniors became seniors, we won the League Championship.  It was a great class of leaders, led by Phil.  Don't get caught up in only having seniors as leaders and captains "because that's the way it's always been."  Put kids up as captains who are doing the work, and being great leaders, regardless of their age.
5.  We started to make them hold each other accountable ex: when one person is late to film, practice, weights etc. We all are late and we all do up downs. – Jamelle Byrd Defensive Coordinator Hough High School Cornelius, NC
GREAT ACCOUNTABILITY TEACHES GREAT LEADERSHIP.  LEADERS ARE NOT BORN, THEY ARE MADE.  ONCE THE "LEADERS" THINK THEY ARE ABOVE REPROACH AND ACCOUNTABILITY, THEY WILL NOT BE RESPECTED BY THE FOLLOWERS.
6.  Poor senior leadership created by a failed offseason. We have excelled in the offseason but a cancerous coach who decided to sabatoge our team created poor work ethic and weak leadership. – Anonymous
IT'S JUST AMAZING WHAT ONE BAD APPLE CAN DO TO THE BUNCH.  I TOOK OVER A PROGRAM ONCE WHERE I INHERITED A COACH WHO HAD APPLIED FOR THE HEAD COACH POSITION.  KEEP IN MIND HE ONLY HAD 1 YEAR OF HIGH SCHOOL COACHING EXPERIENCE, BUT HE REALLY THOUGHT THAT THAT WAS ENOUGH BECAUSE HE KNEW THE KIDS SO WELL.  AND HE DID.  HE HAD BEEN WORKING WITH THESE KIDS SINCE VIRTUALLY THE DAY AFTER THEIR 0-10 SEASON.  I DO GIVE HIM PROPS FOR THAT.
WHEN HE DIDN'T GET THE JOB, AND SAW THIS "OUTSIDER" (ME) COME IN AND TAKE THE REINS, HE DIDN'T LIKE THAT TOO MUCH!  AND HE BECAME SOMEWHAT OF A CANCER.  HE WAS THREATENED BY A COACH WHO HAD 9 MORE YEARS OF EXPERIENCE THAN HE HAD.  AND HE HAD THESE SENIORS WRAPPED AROUND HIS FINGER.  THAT IS UNTIL WE STARTED WINNING.  UNTIL THE KIDS STARTED BELIEVING IN MY MESSAGE, AND WHAT I WAS DOING WITH THEM, THEY FOLLOWED HIM.  HE WAS THEIR LEADER.  I HAD TO EARN THAT RESPECT.  THEY DIDN'T JUST FOLLOW ME.  KIDS TODAY WILL NOT FOLLOW YOUR LEAD UNTIL THEY TRUST YOU!  SOMETIMES, YOU MIGHT NEED TO REMOVE THAT CANCEROUS COACH BEFORE IT IS TOO LATE!  SOMETIMES WHEN THAT POOR LEADERSHIP TRAIN LEAVES THE STATION, IT'S HARD TO GET IT BACK!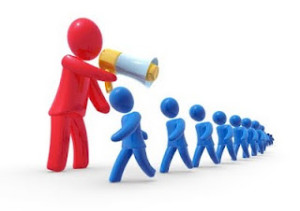 7.  We had negative leaders that were strong enough in that role to keep positive ones from emerging. – Anonymous
I'VE ALWAYS SAID THAT POOE LEADERS, NEGATIVE LEADERS ARE STILL LEADERS.  I'VE HAD DISAGREEMENTS WITH COACHES ON MY STAFFS BEFORE WHO HAVE SAID "THAT KID AIN'T A LEADER, HE CAN'T BE A CAPTAIN."  BUT MY ARGUMENT IS "IF THE TEAM SELECTED HIM AS A CAPTAIN, THAT MEANS THEY SEE HIM AS A LEADER, AND WILL FOLLOW HIM AS SUCH.  THEY WILL FOLLOW HIS GREAT EXAMPLE, THEY WILL FOLLOW HIS POOR EXAMPLE."
I'VE ALWAYS BELIEVED THAT.  IF THE TEAM CONSIDERS A GUY A LEADER, HE'S A LEADER, PERIOD!!  YOU CAN'T ARGUE THAT.  IS THE KID A GOOD LEADER?  MAYBE NOT.  BUT HE'S A LEADER IF HIS PEERS THINK HE IS A LEADER.
NOW, IT'S OUR JOB AS COACHES TO COME IN AND HELP TURN HIM IN TO A POSITIVE LEADER.  WE NEED TO EMBRACE THAT KID, TRAIN HIM AND TURN HIM IN TO A LEADER THAT WILL HELP THE PROGRAM, AND HELP HIM FOR THE REST OF HIS LIFE.  NEGATIVE LEADERS CAN BE DEVELOPED IN TO POSITIVE LEADERS WITH JUST A LITTLE GUIDANCE AND HELP FROM A STRONG, DEVOTED COACH; HEAD COACH OR ASSISTANT COACH.  IT'S IMPORTANT THAT SOMEBODY IS DEVELOPING THOSE KIDS WHO ARE RECOGNIZED AS LEADERS BY THEIR PEERS.  IF YOU FAIL TO DEVELOP THOSE NEGATIVE LEADERS IN TO POSITIVE LEADERS, YOU'LL LOSE THE TEAM TO THEM.  YOU HAVE FAILED THEM, AND YOU HAVE FAILED YOUR TEAM.
8. Only lip service was given to leadership. Leadership must be taught osmosis doesn't work. – Anonymous
LISTEN, IF THE HEAD COACH FAILS TO UNDERSTAND THAT HE, MORE THAN ANYONE ELSE, MUST TEACH LEADERSHIP, THEN IT JUST WON'T WORK.  HAVING AN ASSISTANT IN CHARGE OF TEACHING LEADERSHIP IS FINE, AS LONG AS THE HEAD COACH SUPPORTS IT VERBALLY IN FRONT OF THE TEAM, AND REALISTICALLY WITH ANY REAL WORLD RESULTS THAT NEED TO HAPPEN.  I'VE SEEN WHERE COACHES THINK THEY ARE DEVELOPING LEADERS BECAUSE THEY TALK WITH THEIR CAPTAINS FOR 5 MINUTES A DAY BEFORE PRACTICE. THAT'S ONLY A SMALL PART OF IT. I'M A FIRM BELIEVER THAT YOU MUST TEACH LEADERSHIP YEAR ROUND.  AGAIN, ONE OF MY FAVORITE WAYS TO DO THIS IS THROUGH A LEADERSHIP COUNCIL/PLAYER COMMITTEE.
9.  We met with a "Leadership Council" once a week in the offseason (6am so we could see the commitment). We studied what it means to lead, showcased great leaders, and empowered our LT to make decisions for the program (rules, dress, etc.). – Anthony Sullivan, Defensive Coordinator/Asst. Head Coach, Panther Creek High School, Cary, NC
Leadership council comprised of senior captains and representatives of junior and sophomore classes meets weekly with head coach. – Mike Hart, Wide Receivers Coach, South County HS, Lorton, VA
IF YOU HAVEN'T PICKED IT UP YET, I THINK THIS IS ONE OF THE GREATEST WAYS TO TEACH LEADERSHIP YEAR ROUND.  THROUGH SOME KIND OF PLAYER COMMITTEE/LEADERSHIP COMMITTEE, WHATEVER YOU WANT TO CALL IT.  SOMETHING WHERE THE HEAD COACH, AND OR COACHING STAFF IS POURING IN TO A CORE GROUP OF LEADERS THROUGHOUT THE ENTIRE YEAR.
I'VE WRITTEN QUITE A BIT ABOUT THE PLAYER COMMITTEE PROCESS I'VE USED.  CHECK OUT THAT STUFF HERE.
Some blogs/articles I've written about LEADERSHIP