An Insiders Insight: Coach Meyer Florida Gators Football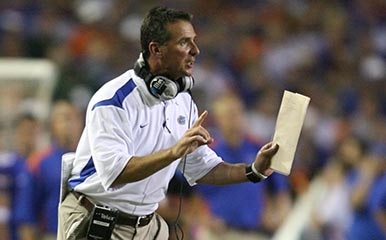 At the Glazier Clinic here in Los Angeles earlier this month I had the opportunity to listen to Head Coach Troy Starr from Helix High School in San Diego.  Coach Starr has had a really great career.  He was 139-36-1 in 14 seasons at Taft High School here in Southern California.  Then, he won a State Championship here in California in 2011, and is featured in my book about Building Championship Caliber Football Programs, a survey of the 2011 State Champions.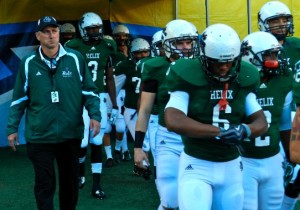 Check out how Coach Starr prepares his troops in their workouts.
I really enjoyed talking with Coach Starr when I wrote this book, and was really looking forward to hearing him talk at Glazier.  He did not disappoint.  He did a great job for 2 hours talking about all things program development.  He also shared a lot of insight in to the University of Florida Football Program under Coach Urban Meyer.  Coach Starr actually worked for him in Gainesville for one year as Meyer's Director of Football Operations.  His office was right next door to Coach Meyer's for an entire year!  Talk about getting a great education in building a football program.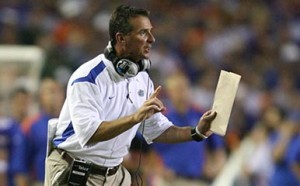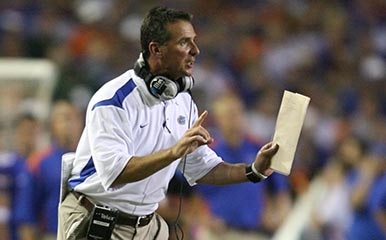 Coach Meyer on Coach Starr:   "I have known Troy for 20-plus years from his college football playing days at Mount Union, Ohio," said Meyer. ""I have great respect for teams he's coached and believe he is one of the top high school coaches in the country.  I'm excited that he is finally joining our staff. We have actually tried to hire him on a number of occasions before, but it wasn't the right fit for his family and his children at the time. Troy is a natural fit for the Gator football family, having spent the last 15-plus years teaching various life skills at the high school level and the last 20 years coaching high school athletes."
Coach Starr passed out a great document to us that I have attached below.  There is some really great stuff here about Coach Meyer's philosophy, etc.